Alabama GOP Seeks To Sanction College Republican Who Supports Same-Sex Marriage
Down in Alabama, the Stupid Party is being particularly stupid.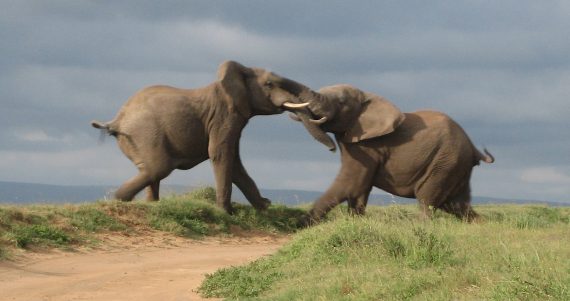 The Alabama Republican Party is seeking to oust the head of the Alabama College Republicans because of her public support for same-sex marriage:
A proposed amendment to the state's Republican Party bylaws would allow the removal of the Alabama College Republicans chairwoman, who spoke out in favor of same-sex marriage in June, from the party's steering committee.

Following the Supreme Court ruling against the Defense of Marriage Act in June, chairwoman and University of Alabama student Stephanie Petelos spoke to AL.com about the generational divide between party leadership and young conservatives on the issue.

She told Buzzfeed the comments reportedly infuriated party leaders, who began attempting then to remove her from the steering committee.

They struck a deal in which Petelos would not speak to the press on the issue, and committee members would stop trying to oust her.

The proposed amendment, sponsored by Don Wallace of Tuscaloosa and Bonnie Sachs of Double Springs, states no one can continue to serve on the steering committee if they publicly advocate a position contrary to the platform adopted at the Republican National Convention.

To be reinstated, the individual must publicly rescind his or her comments, the amendment states.

Today, Petelos would only offer a brief statement to AL.com regarding the issue.

"The only thing I have to say is that I had an agreement with GOP leaders to not discuss the gay marriage issue further, and they agreed to drop the issue and stop trying to remove my position," Petelos said. "So I am going to continue upholding my agreement with them."
Back in June, Petelos was among several younger politically active people quoted in a story regarding reaction to the Supreme Court's same-sex marriage decisions:
Stephanie Petelos, chairwoman of the College Republican Federation of Alabama and former president of the University of Alabama College Republicans, said she was frustrated with the harsh statements and religious rhetoric from Republican leaders.

Petelos said she believed most college students' views on social issues differ from that of the GOP, and that the continued emphasis the party places on religion gets in the way of issues young people could get behind, like the economy.

While religious rhetoric has a small place in government due to politicians' personal beliefs and moral codes, Petelos said their arguments often don't fly with students who identify as Republican because of political issues, not because they're Christian.

"The majority of students don't derive the premise of their argument for or against gay marriage from religion, because we're governed by the constitution and not the Bible," Petelos said.

Though some young Republicans have come out in support of gay marriage, Petelos said even more probably believe in it but remain quiet in fear of retribution.

"I think a lot of people would be actively for it if they didn't live in fear of backlash from party leaders," she said. "We don't want to go against the party, we love the party. We're just passionate about a whole list of other issues, that's why we're involved."
Petelos is, of course, reflection a reality about her generation, and about the American electorate in general. The GOP's emphasis on social issues such as same-sex marriage, something which is especially prevalent in Bible Belt states like Alabama, is a major turnoff to younger voters, most of whom are far more concerned about economic issues than they are about whether the couple living next door to them is of opposite genders or the same gender. The fact that the state party in Alabama is seeking to punish Petelos for stating a simple fact is indicative of just how much the GOP has decided to adopt an ostrich-like attitude when it comes to the political realities that face it. After all, it's easier to stick your head in the sand than it is face the reality that your political party is in serious danger of losing an entire generation of voters. Instead of trying to purge people like Petelos, the Alabama GOP, and the party as a whole, should be asking itself how they can attract more people like her who are willing to do the hard work its going to take to build the party for the future.
They're not likely to do that, of course. Which is why they're known as the Stupid Party.