Americans Pessimistic About Trump's Presidency
New polling data indicates that Americans are more pessimistic about the future of the Trump Presidency. That's not good news for him, or for Republicans.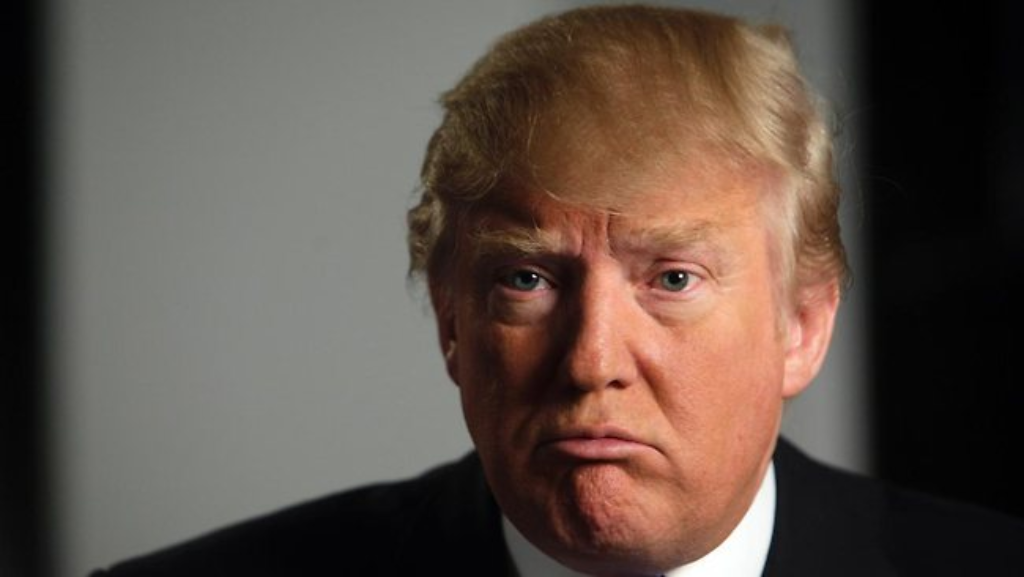 CNN's Harry Enten notes that Americans are more pessimistic about the Trump Presidency than any President in the last quarter-century:
Poll of the week: A Pew Research Center poll released this week finds that 29% of Americans think President Donald Trump's presidency will be successful in the long term, 47% think it'll be unsuccessful and 23% say it is too early to tell.

What's the point: The fact that more Americans think Trump will ultimately be an unsuccessful president than believe he'll be a successful one makes sense. The 18-point margin on that lines up nearly perfectly with his -22 point net approval rating (approval rating minus disapproval rating) in the same poll.

What is notable is how many people have already made up their minds on Trump being unsuccessful. The 47% who said that are basically saying not just that they don't like the President now, but also that there's a very good chance they'll never like him. It gives Trump very little wiggle room in trying to bring up his low approval rating before his re-election.

Last year, the gap between successful and unsuccessful was the same as it is now (18 points). The overall percentage of who thought Trump would be unsuccessful, though, was 6 points lower, at 41%. That is, Trump had more room to grow in the past. Now, people are settling in on their opinions of the President.

The lack of people undecided on Trump is truly unusual. The other three presidents about whom this question was asked elicited much higher percentages of "too early to tell" than Trump. At this point in their presidencies, between 43% and 47% of Americans said it was too early to know if the president would be successful. Trump, at 23%, is 20 points below the lower part of this range.

More amazing is what we see when we examine all the times Pew has asked this question. Even at the ends of the last three presidents' second terms, at least 26% of Americans still said it was too early to tell if those presidents were going to be successful. In other words, people are more locked in on their opinions of Trump now than they were at the ends of the second terms of the last three presidents. The 47% who say Trump's presidency will be unsuccessful is also higher than ever measured at any point in any term in the last 25 years for any president.

The idea that people seem more decided on Trump than previous presidents is backed up by the approval trend line over his presidency. As Gallup recently noted, his approval rating over the first two years of his presidency was more stable than it was for any other president over his first years. Pew's future-looking question suggests that stability will continue.

Indeed, a different question also points to the difficulty Trump will face going forward. His strongly disapprove rating in the Marist poll, at 45% this week, tied his previous all-time high for that pollster. By the Quinnipiac University poll's reading, his strongly disapprove rating stands at 50%. These are very high strong disapproval ratings. Trump is as strongly disliked now as President Richard Nixon was when he resigned in 1974.
The counterpoint to all of this, of course, is that fact that, notwithstanding the fact that Trump has had, for the two years that he has been President, the worst job approval numbers of any new President in American history, he has still maintained a core level of support that he has not dipped below. As I've noted before, to find times during the course of previous Presidencies when job approval numbers have been this bad, one usually has to look past the first year or more. In part, this is because nearly all incoming President's have enjoyed some kind of "honeymoon" period during which he has enjoyed relatively high job approval. Typically, it's not until they reach a point where something identifiably goes wrong that those numbers begin to change. In Trump's case, though, that honeymoon period never existed and he is the first President who has gone this deep into their Presidency without seeing their job approval rise to 50% or above. Despite that, it's also been the case that his approval number has managed to roughly stick somewhere between 40% and 45%, although it's spent far more time on the lower end of that range than it has the upper end. This means that, notwithstanding all the negativity about the Administration, there is still a significant part of the population, mostly conservative and Republican, that is sticking with the President. Since this is the only part of America that the President seems to care about, this no doubt pleases the President.
All that being said, of course, Trump isn't going to win re-election with the support of 40% to 45% of the population, especially if those who oppose him are as highly motivated to show up to the polls in 2020 as they were in 2018. This is especially true when you look deeper into these recent polls at numbers such as those who "highly disapprove" of the President. If that number holds or continues increasing as it has been in recent months, then Trump would be in serious trouble in 2020. As Enten notes, while it's possible that a voter might still end up voting for someone who they generally disapprove of, especially when you take into account who their opponent might be, it's exceedingly rare for someone to vote for someone they "strongly" disapprove of. In support of this, Enten cites evidence from the exit polls during the last two elections in which an incumbent President was on the ballot. In both 2004 and 2012, the incumbent won just 2% and 1% respectively of the voters who said they "strongly disapprove" of his job performance. Given the fact that it appears at this early date that Trump is going to need every vote he can get. If the "strongly disapprove" number increases as it has been doing, he's going to find that to be more and more difficult.
Taking all of this into account, one would think that the President and his political advisors would be looking at ways to potentially expand his political appeal. Instead, he continues to follow a strategy that is clearly designed to appeal principally to his narrow base while ignoring the broader audience of voters that he potentially needs to get support from if he's going to have any chance of getting re-elected next year. In 2016, he had the advantage of running against a candidate whose political and personal baggage was arguably as weighty as his own. As I noted at several points during the General Election campaign back then, the favorable/unfavorable numbers for Trump and Clinton were virtually the same throughout the campaign. In other words, in many respects, Trump was lucky enough to be running against someone who may have been the only candidate that someone like Trump could beat, even if that victory did come thanks to a narrow margin of victory in three Midwestern states. He's unlikely to be so lucky in 2020, although the Republicans will no doubt try to demonize whoever it is that the Democrats end up nominating. Given that, Trump's current political strategy of pandering to the base doesn't make a whole lot of sense.