An Important Reminder about Polling
We are still a ways from actual voting--this needs to be remembered.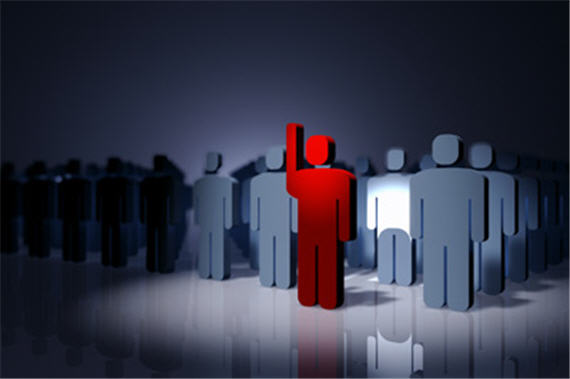 Repeat after me:  the first votes in the 2016 nomination process will be cast Monday February 1, 2016 in Iowa.  Yes, it is a mouthful, but the reminder is apt.
This means that polling today (you know, July) has to be taken with a shaker of salt.  Yes, dear reader who is a political junkie, you are paying attention to the horse race, but most voters aren't.  Polling at this point in time, therefore, is of limited use.
Apparently, I am not the only person thinking this, because between the previous paragraph and this one I Googled "July 2007 GOP polling" to look for precise information on Rudy Giuliani's bid for the nomination and found this post from the The Fix from yesterday:  A reminder that July polls are very bad at predicting Republican nominees.  The piece had exactly the data I was after:
Of the things this graph should help us all remember:  that half a year from the start of voting name recognition means an awful lot (as I noted a few weeks ago), especially if a candidate has celebrity or near-celebrity status.  I am sure Presidents Giuliani and Thompson would, in a private moment, agree with me.
In regards to the GOP field I would note again:  Trump may be leading in national polls, but he is only getting ~20%.  Now, while I am sure Ben Carson would love to have 20%, it must be remembered that a) the field is crowded and support is fragmented, and b) it still means that ~80% of those being polls do not have Trump as their first choice.   There are two major questions for Trump:  a)  can he win at the state level and b) is he the second or third choice of voters currently supporting other candidates (i.e., how much of that 80% does he really have potential access to?).
While Trump's candidacy may say something about the GOP or, at least, about a certain segment of its coalition, it probably says less about it that you think it does.
Indeed, is regards to the name recognition hypothesis, I would note the following from a few days ago from The Monkey Cage:  Why is Trump surging? Blame the media.
Donald Trump's surge to the front of the GOP presidential polls has occasioned not a little media attention and endless speculation as to why. You can disregard most of that speculation. The answer is simple: Trump is surging in the polls because the news media has consistently focused on him since he announced his candidacy on June 16.
Two charts help tell the tale:
If Trump is still considered a front-runner by mid-February I will be surprised and will be shocked if he is such by the first couple of weeks of March.
To turn to the Democratic race, I noted this from the National Journal this morning: This Is How Much Hillary Clinton Has Fallen in Three Swing States which sounds pretty dramatic, but the subtitle tells us more than the title (emphasis mine): "She may be losing steam in Colorado, Virginia, and Iowa."
The piece itself states:
Though we're still a year out until each party's nominating conventions—and horse-race polling now is not to be 100 percent trusted—Clinton will need to fight these seemingly downward-heading trend lines if she wants to feel comfortable going into a possible post-primary season.
So both the subtitle and the third paragraph note that the piece really can't tell us anything about the 2016 general elections, but it still goes into hundreds of words about how Clinton might do in various hypothetical general election match-ups.  This is really pretty silly.
I will also say that support for Bernie Sanders will likely fade once voters start to decide between their fantasies and stark realities of who can actually win the nomination and the general election.  It is easier to be an idealist at this stage of the process.
While it may seem that the campaign has been going on for months (years?), the truth of the matter is that the real campaign has not yet started–not the one that will allow polling to really tell us what we want to know.  Accurate polling requires high levels of knowledge and are better in the context of a pending choice.  Neither of those conditions are currently in play.