An Update On Pamela Moses, Plea Bargains, & The Trial Tax
A new trial that might not have happened with a plea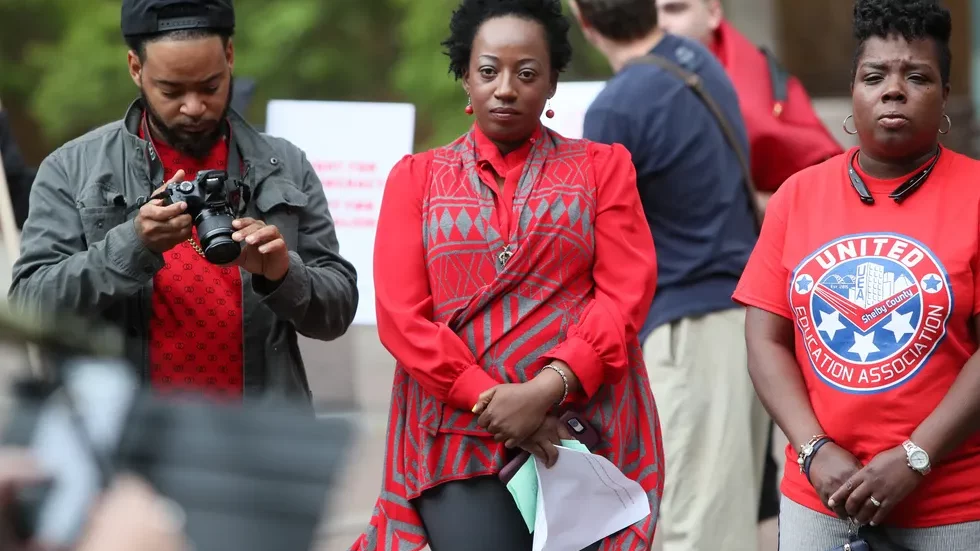 Last month, I wrote about Pamela Moses, a woman sentenced to six years in prison for attempting to reregister to vote while still on probation. At the time, I used it as an example of what's called "The Trial Tax"–the harsh sentences that people often get when they refuse a plea deal and choose to exercise their Constitutional right to a trial. There have been some new developments in the case since then. A few days after my article was published, Pamela Moses' motion for a new trial was granted. Here are details from the Memphis Commerical Appeal's article:
A motion has been granted for a new trial for Pamela Moses, the Memphis woman sentenced to six years in prison earlier this month after being convicted a year ago on charges of illegally registering to vote. […]

The case hinges on what happened in 2019, when she tried to restore her voting rights, and asked a probation officer to complete the certificate that starts the process in Tennessee. The officer certified that Moses had completed probation for the crimes impacting her voting rights, so Moses submitted the certificate and registered to vote. […]

The officer was wrong. Whether Moses was aware of the mistake became the crux of the legal case that led to her six-year sentence, an outcome she is seeking to overturn. […]

During the initial trial, the judge who sentenced Moses accused her of deceiving officials, but Moses argued that she believed her voting rights had been restored when she looked into voting in 2019.

The Guardian [Newspaper in it's coverage of the trial and verdict] published an email from Joe Williams, an administrator in the Tennessee Department of Correction, to Lisa Helton, a top department official. In the email, Williams stated that the officer who had filled out and signed a certificate confirming her probation had ended had "failed to adequately investigate the status of this case."

"He failed to review all of the official documents available through the Shelby County Justice portal and negligently relied on a contact note from a court specialist in 2016," the email obtained by The Guardian read. "Had Manager Billington thoroughly investigated he would have found that an additional probation order dated March 4th, 2019 was executed following that revocation spelling out the new terms of the probation as well as an order filed June 13th, 2019 advising Pamela Moses that she remained on supervision until August 13, 2020."

It is based on this document, which was not presented in the initial trial, that a motion for a new trial was granted.

https://www.commercialappeal.com/story/news/local/2022/02/25/pamela-moses-sentenced-illegally-registering-to-vote-new-trial-memphis/6943691001/
At this time it appears that Shelby County District Attorney Amy Weirich still plans to pursue the second trial. As noted in my original article, prior to going to Trial, Moses had been offered a plea bargain in which she would plead guilty to a misdemeanor and received no jail time. It was that disparity between no jail time and six years that represented the trial tax.
Beyond updating readers on Moses' status (a topic that has come up in comment threads) these developments provide an opportunity to address another aspect of the plea bargaining process: the waiving of rights.
When one accepts a plea bargain, they typically waive most of their rights to appeal their sentence. While some narrow Federal grounds are preserved, that process is difficult and, due to backlogs, can take years. If Moses had taken the plea then it would have been unlikely that she would have been able to overturn that conviction despite this new evidence due to waiving the right to appeal.
While that might not seem like a big issue in this case since she wouldn't have had additional jail time, it's most likely that accepting the conviction would have lengthened her time on probation (and while on probation, her actions and movement (among other things) are regulated and reviewed by the State). If it her agreement had included some incarceration, that waiver would have meant she'd still be under lock and key.
As I mentioned in the previous post, the reality is our current criminal legal system could not operate without the widespread use of plea bargaining. That's in part the reason for the trial tax. That the tax exists, and that plea bargains involve waiving one's right to appeal, demonstrate that ultimately this is about operational efficiency and not justice.