Another Poll
The latest FNC poll has more good news for Biden.
Via Fox News: Fox News Poll: Biden tops Trump among likely voters in key states.
Democrat Joe Biden is ahead in three key states that President Donald Trump won in 2016, according to new Fox News statewide surveys of Arizona, North Carolina, and Wisconsin.

[…]

Biden's advantage comes from strong support among women and suburban voters. Moreover, suburban women in all three states trust Biden over Trump to handle coronavirus and policing/criminal justice.

[…]

The surveys, conducted after both national conventions ended, include results among likely voters for the first time this cycle.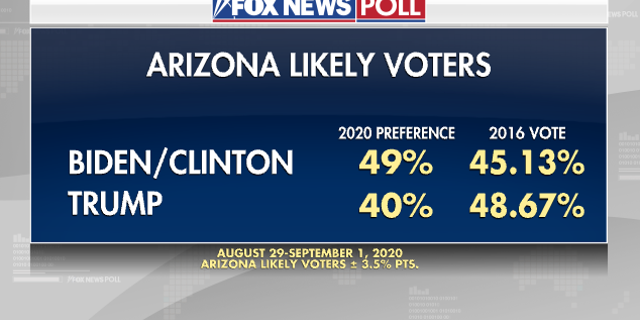 The poll also has Mark Kelly (D) up 56-39 in his race to unseat Senator Martha McSally (R).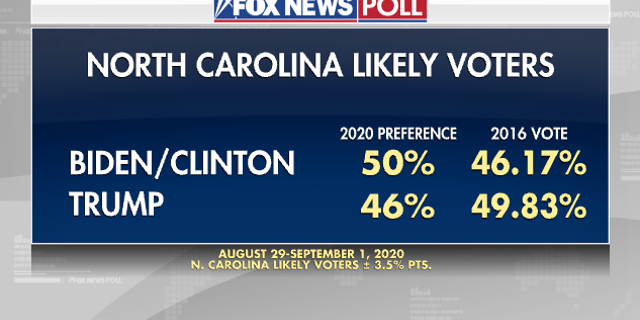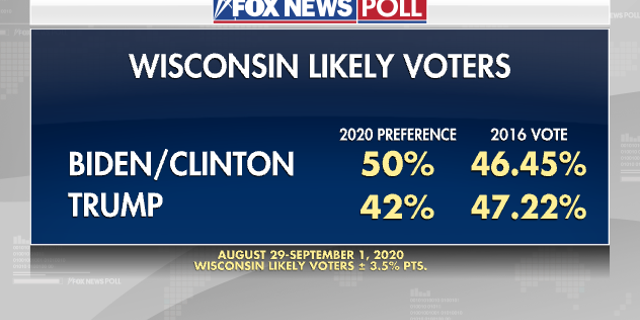 Like the polls I noted yesterday, the public is unhappy with Trump in regards to the pandemic and he is not gaining on the law and order issue, regardless of the narrative he is trying to create:
Biden benefits from more voters trusting him on coronavirus and policing/criminal justice. He is preferred over Trump on the virus by a wide 17-point margin and by 5 points on policing and criminal justice.
In regards to Wisconsin, it should be noted that this poll would take into account the effects of the recent unrest in Kenosha.
Women make all the difference in the Badger State.  They favor Biden by 17 points, while men are about evenly divided (Trump +1).  Plus, more Democrats (95 percent) support Biden than Republicans (86 percent) back Trump.

The president is ahead among rural voters (+4) and Whites without a college degree (+5). 

[…]

Nearly half of Wisconsin voters, 45 percent, feel coronavirus is "not at all" under control, and that group picks Biden over Trump by 84-10 percent.
While fully acknowledging that there is still just over two months to go, all of the evidence points towards Biden being the favorite going into the election. Put another way, I have seen no evidence that Trump is favored The closest thing to bad news in recent days for Biden was a poll, that I noted yesterday, that his lead in Pennsylvania has narrowed.
And I think that despite the desire of both the Trump administration and the mass media to translate the protests into the basis of a new horse race story to say that Trump has a means of leveraging them into a real advantage, actual evidence of this has yet to emerge.