April Jobs Report Brings Higher Than Expected Jobs Growth
Jobs Growth in April was much higher than expected, seemingly putting to rest for now fears that the economy might be slowing.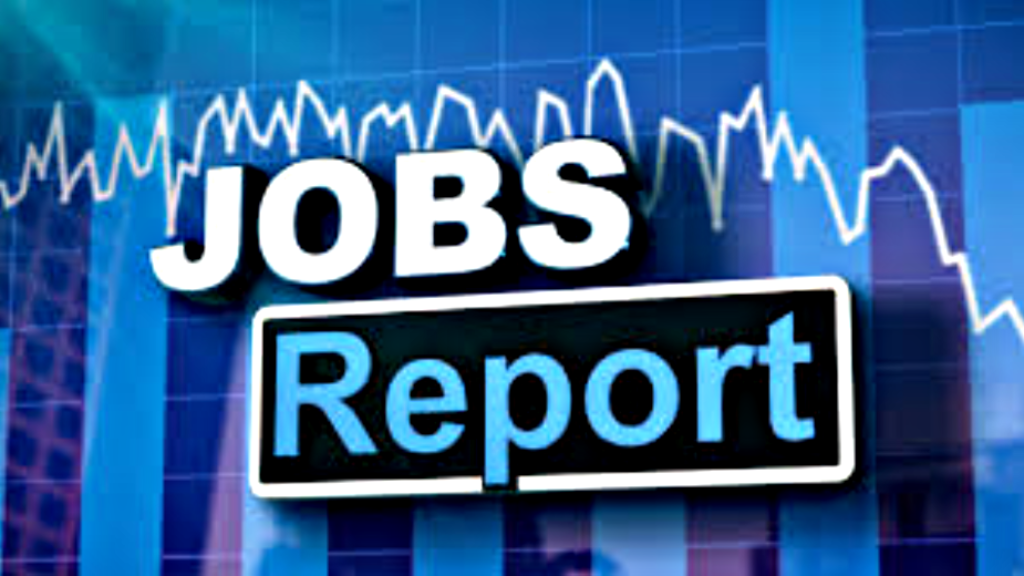 With some concern that economic growth may be slowing, many Wall Street traders, politicians, and analysts have been looking to the Jobs Report to give us an idea on where the economy might be headed, at least in the short-term. Throughout most of 2018 we experienced solid, albeit not spectacular, jobs growth, which led many analysts to wonder if we had entered a new phase of "full employment" where jobs growth would slow down somewhat as employer and employees both assess that we've reached a point where new job opportunities are going to be rarer than they were when the post-Great Recession recovery was still young. Additionally, many analysts have turned their attention away from the employment numbers themselves and are paying attention to wage growth, which has remained somewhat stagnant in a range of 2.5% to 3.0% annual growth for the past several years.

The new year, though, seemed to open with a bang thanks to a much better than expected January jobs report that defied even being impacted by the five-week government shutdown that did not end until late January. That enthusiasm was scaled back to some degree in February, which saw largely disappointing jobs numbers during the shortest month of the year. Things bounced back in March, though, with the Department of Labor reporting the creation of 196,000 jobs, although the unemployment rate itself remained stable. There were also some slight upward revisions for January and February, but nothing substantial. Heading into today's release of the jobs report for April, analysts were expecting roughly 190,000 new jobs and a relatively stable top-line unemployment rate. What we got was a month in which jobs growth exceeded expectations and the topline unemployment rate dipped to a level unseen in 50 years:
Total nonfarm payroll employment increased by 263,000 in April, and the unemployment rate declined to 3.6 percent, the U.S. Bureau of Labor Statistics reported today. Notable job gains occurred in professional and business services, construction, health care, and social assistance.

This news release presents statistics from two monthly surveys. The household survey measures labor force status, including unemployment, by demographic characteristics. The establishment survey measures nonfarm employment, hours, and earnings by industry. For more information about the concepts and statistical methodology used in these two surveys, see the Technical Note.

The unemployment rate declined by 0.2 percentage point to 3.6 percent in April, the lowest rate since December 1969. Over the month, the number of unemployed persons decreased by 387,000 to 5.8 million. (See table A-1.)

Among the major worker groups, the unemployment rates declined in April for adult men (3.4 percent), adult women (3.1 percent), Whites (3.1 percent), Asians (2.2 percent), and Hispanics (4.2 percent). The jobless rates for teenagers (13.0 percent) and Blacks (6.7 percent) showed little or no change. (See tables A-1, A-2, and A-3.)

Among the unemployed, the number of job losers and persons who completed temporary jobs declined by 186,000 over the month to 2.7 million. (See table A-11.)

(…)

Total nonfarm payroll employment increased by 263,000 in April, compared with an average monthly gain of 213,000 over the prior 12 months. In April, notable jobs gains occurred in professional and business services, construction, health care, and social assistance. (See table B-1.)

Professional and business services added 76,000 jobs in April. Within the industry, employment gains occurred in administrative and support services (+53,000) and in computer systems design and related services (+14,000). Over the past 12 months, professional and business services has added 535,000 jobs.

In April, construction employment rose by 33,000, with gains in nonresidential specialty trade contractors (+22,000) and in heavy and civil engineering construction (+10,000). Construction has added 256,000 jobs over the past 12 months.

Employment in health care grew by 27,000 in April and 404,000 over the past 12 months. In April, job growth occurred in ambulatory health care services (+17,000), hospitals (+8,000), and community care facilities for the elderly (+7,000).

Social assistance added 26,000 jobs over the month, with all of the gain in individual and family services.

Financial activities employment continued to trend up in April (+12,000). The industry has added 110,000 jobs over the past 12 months, with almost three-fourths of the growth in real estate and rental and leasing.

Manufacturing employment changed little for the third month in a row (+4,000 in April). In the 12 months prior to February, the industry had added an average of 22,000 jobs per month.

Employment in retail trade changed little in April (-12,000). Job losses occurred in general merchandise stores (-9,000), while motor vehicle and parts dealers added 8,000 jobs.

Employment in other major industries, including mining, wholesale trade, transportation and warehousing, information, leisure and hospitality, and government, showed little change over the month.
In addition to the numbers above, the Bureau of Labor Statistics reported that total nonfarm payroll employment for February was revised upward from +33,000 to +56,000 and the number for March was revised downward from +196,000 to +194,000. These revisions made for a net upward revision of 21,000 for those two months. Additionally, as part of the March Jobs Report, which I missed due to my absence, January's number was revised slightly upward from +311,000 to +312,000 while the initial revision for February brought that months disappointing +20,000 to a slightly better +33,000 for a net revision of +14,000 jobs.
Combined with this month's jobs numbers, this puts the average jobs growth for the past three months at +171,667 net jobs created per month, Based on these new numbers, we've seen total job growth in 2019 of 825,000 jobs created, for an average of +206,250 jobs created per month so far this year. By way of comparison, 2018 saw 2,024,000 new jobs created in 2018 as a whole for an average of +168,667 net new jobs per month. Combined with the final jobs numbers for 2017, this means we've seen a total of 3,777,000 new jobs created since January 1, 2017, a period that has largely coincided with Donald Trump's tenure as President, for a monthly average over that period of +134,893 new jobs created, which is a decrease from where this average stood as of last month and roughly similar to what we saw during the final four years of the Obama Administration.
During his campaign for President, Donald Trump promised to create 25,000,000 jobs during his Presidency. That would require the creation of 3,125,000 per year over an eight-year term for an average of 261,000 new jobs per month. Over a four-year term that would require 6,250,000 per year, for an average of 521,000 new jobs per month. Based on the average growth rate we have seen since the start of 2017 it would take nearly twelve and one-half years to reach that goal. Based on the average for 2018 to date, it would take roughly ten years to reach the goal. Based on the average jobs growth for the year to date, it would also take roughly twelve years to reach that goal. Based on the average for the past three months, it would also take roughly ten years to reach Trump's goal. All of this, of course, assumes that we don't have even a mild recession during that period. Needless to say, it is unlikely that we're going to see sustained average jobs growth over the next three to seven years that would put us close to the President's goal absent a significant change in the nature of the jobs market.
Looking deeper into the numbers, the average workweek across the board was decreased slightly to 34.4 hours while average hourly earnings rose 6 cents to $27.77. Over the year, average hourly earnings have risen at an annualized rate of 3.2%. This is a stronger wage growth number than we've seen in recent months, and it's consistent with the increase we saw last month but it's worth noting that it comes off several months when wage growth was essentially stagnant, so this may just end up being a statistical blip. As I've said before, the relatively slow growth we've seen in wage growth could be a sign we're hitting an equilibrium point in the jobs market that will preclude big jumps in either hiring or hourly earnings on a sustained basis. Looking at other numbers, labor force participation, the long-term unemployment rate was relatively stable compared to the previous two months. At the same time, it's worth noting that the topline unemployment number appears to have dropped mostly due to the fact that a significant number of people left the labor force in April.
Taken together with last week's stronger than expected GDP growth rate report for the first quarter of 2019, this report seems to indicate that the economy remains in what Nelson Schwartz at The New York Times calls a "Goldilocks" phase, not too hot, not too cold, but just right for sustainable albeit not spectacular growth going forward:
Employers added 263,000 jobs last month, underscoring the economy's resilience after some analysts had feared earlier in the year that a slowdown was coming. The latest data suggest that the economy is showing robust growth, and provides a talking point for Republicans and President Trump as the 2020 presidential campaign nears.]

Payrolls have now risen for 104 quarters in a row, and the economy has created more than 20 million jobs since the Great Recession ended in 2009. Hiring data for March was revised down slightly, while February's weak 33,000 reading was revised to 56,000.

"It's much more exciting than anyone had expected," said Torsten Slok, chief international economist at Deutsche Bank. "No matter how you slice and dice this, it looks like the economy is doing fine."

Earlier in the year, analysts were worried about headwinds like a slowdown in Europe, the trade war with China and Brexit. This report should put those fears to bed — at least for the time being.


"It doesn't mean these risks are gone, but it seems like the economy is rebounding from the turbulence of the first quarter," Mr. Slok said.


As good as the dip in the unemployment rate looks, the factors behind it aren't as hopeful as the headline number itself. There was a big drop in the number of people who said they were looking for work. The labor-force participation rate, which measures the share of people 16 and older who are employed or seeking a job, fell to 62.8 percent, from 63 percent in March.


"The drop in the unemployment rate was encouraging, but it was for bad reasons," said Michelle Meyer, head of United States economics at Bank of America Merrill Lynch. "The lower participation rate is a little bit of a disappointment but it's a volatile number."


One-time factors may have stimulated hiring in some parts of the economy. Gregory Daco, chief United States economist at Oxford Economics, noted that the 34,000 increase in leisure and hospitality jobs might suggest that restaurants and hotels were staffing up earlier in the month for Easter, which fell late in the month.
As Schwartz notes, this latest round of positive numbers has cheered up investors who spent much of the final quarter of 2018 fearing a slowing economy:
After a round of jitters in late 2018 and early this year, investors and consumers have been feeling more confident about the economy's trajectory.

Last week, the Commerce Department reported that the economy expanded at a 3.2 percent annual rate in the first quarter, well above forecasts. And on Thursday, the government said factory orders jumped 1.9 percent in March, the best monthly showing since August 2018.

Stocks have rallied sharply this year as recession fears have dimmed, with the seeming return of the not-too-hot, not-too-cold scenario favored by traders. On Wednesday, the Federal Reserve essentially endorsed that view by leaving interest rates unchanged and reiterating that it was comfortable with where rates stood.

"It appears that risks have moderated somewhat," the Fed chairman, Jerome H. Powell, said. "Our outlook, and my outlook, is a positive one, is a healthy one, for the U.S. economy for the rest of this year."

Despite that more sanguine outlook, inflation is running below the Fed's 2 percent target, dimming the odds of a rate increase soon. Investors would like to see a rate cut, as would President Trump, but Mr. Powell indicated that is equally unlikely. The strong jobs report puts a rate cut further out of reach.
CNBC meanwhile also emphasizes the good news:
The U.S. jobs machine kept humming along in April, adding a robust 263,000 new hires while the unemployment rate fell to 3.6%, the lowest in a generation, the Labor Department reported Friday.

Nonfarm payroll growth easily beat Wall Street expectations of 190,000 and a 3.8% jobless rate.

Average hourly earnings growth held at 3.2% over the past year, a notch below Dow Jones estimates of 3.3%. The monthly gain was 0.2%, below the expected 0.3% increase, bringing the average to $27.77. The average work week also dropped 0.1 hours to 34.4 hours.

Unemployment was last this low in December 1969 when it hit 3.5%. At a time when many economists see a tight labor market, big job growth continues as the economic expansion is just a few months away from being the longest in history.

The unemployment rate for Asians fell sharply, plunging from 3.1% to 2.2%. While last month's slump in the jobless rate came with strong increase in hiring, it also was helped along by a sharp decline in the labor force of 490,000. That brought the labor force participation rate down to 62.8%, exactly where it was a year ago.

A broader unemployment gauge that includes those who have quit looking for jobs as well as the underemployed held at 7.3%, where it has been since February. Those counted as not in the labor force surged by 646,000 to a fresh high of 96.2 million.

"Leaving aside month-to-month fluctuations, the labor market is still very strong, adding almost double the number of workers needed to keep pace with new entrants to the labor force in any given month," said Eric Winograd, AllianceBernstein's senior economist. "Wages may have been slightly tepid this month relative to expectations but are still growing at just about the highest rate this cycle, and the unemployment rate is at multi-generational lows."

(…)

Earlier this week, the Federal Reserve held the line on its benchmark interest rate, characterizing economic growth as solid even as inflation remains tame. The central bank watches metrics like the nonfarm payrolls report closely for clues both on job creation and wage pressures.

Fed Chairman Jerome Powell said current indications point to a prolonged period of holding pat on increases or decreases in rates. President Donald Trump has said he wants the Fed to cut rates by a full percentage point.
There's no doubt that this is a positive jobs report, but it's largely consistent with what we saw during the final years of former President Obama's final years in office. Contrary to what the Republicans might assert, there has been no Trump economic boom to speak of. The only question at this point is how much longer the boom that started shortly after President Obama took office is going to continue. As history teaches us, what goes up will at some point come down.