Are Some Crimes More Equal Than Others?
Does the seriousness of a crime vary depending on the gender of the parties involved?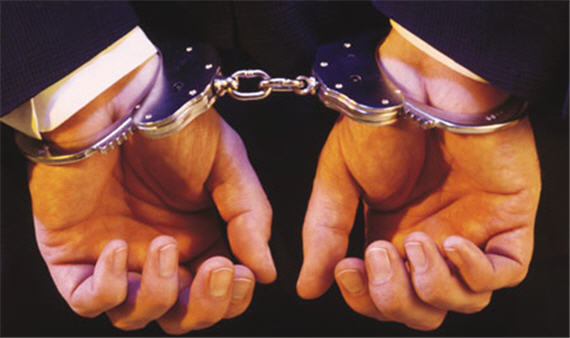 Two items in the news last week brought to mind an interesting, possibly troubling, legal and cultural phenomenon that many people seem to acknowledge, but nobody seems to be able to explain rationally. Both stories involved teachers having sexual relationships with High School students, and both of them just happened to come out of Louisiana (although there was a similar story originating in the Washington, D.C. suburbs of Virginia). What makes these cases still somewhat unique is that they involved female teachers involved with male students. In one case, one case involved a married 32 year old teacher and a 16 year old student. The other, at the same High School, involved two female teachers and another 16 year-old student who was apparently just about four days short of turning 17 at the time, which is relevant only because 17 is the age of consent in Louisiana. That last case was the subject of a badly written, innuendo filled piece at The Daily Caller that basically suggested that this student was the luckiest guy in the world.
That last sentiment is one that I encountered when I saw both of these cases discussed in online media — yes, I know this probably isn't the best guide for evaluating human behavior —namely, the idea that even though it's manifestly clear that all three of these women broke the law it wasn't necessarily a big deal and, in the minds of some people, even something worth celebrating. As I pointed out during the exchanges over these cases, it seems blindingly obvious that the reaction would not be the same if we were talking about a male teacher and a 16yo female student. Indeed, it's not hard to imagine that a scenario involving two male teachers and a female student, the words "gang rape" would be tossed around by some people. More importantly, though, there wouldn't be very many people trying to defend the "relationship" or talking about how it might actually be a good thing for the student involved, both of which I saw on several occasions in the discussions about these Louisiana cases that I caught my attention over the past several days. Throw in the the possibility that the genders of the student and teacher are the same, of course, and the probability that we'd see that kind of reaction, especially in a state like Louisiana, and especially from apparent social conservatives who seemed to be the ones most frequently dismissing the severity of the offenses committed by these three teachers.
Obviously, the fact that we're dealing with an adult female and a teenage male, rather than the reverse or any other same-sex scenario, is at the core of the differing reactions I've seen. Part of it, perhaps the majority of it, seems to be based in ideas of the sexuality of teenage boys that are quite different, even today, from what people like to tell themselves about the sexuality of teenager girls. Teenage boys are seen to be naturally sexually aggressive, while we like to tell ourselves that teenage girls are more mature and less sexually aggressive than men. It's not too far a leap from there to the idea that these relationships between male students and female teachers are somehow different because, well, boys will be boys. Rationally, though, it doesn't seem to me that there is any good reason to view these relationships differently. A relationship between an adult and someone under the age of consent is equally wrong regardless of the gender of the parties involved. A relationship between a teacher and a student in public or private secondary education is wrong regardless of the genders of the parties, and even outside the question of age, because of the unequal power relationships between the two parties. Treating one type of relationship, which is actually a crime, differently either legally or culturally makes little sense except to the extent that it is based upon outdated notions about sexuality and culpability. And yet, one cannot deny that the different perceptions exist in some quarters, and even that female teachers in these types of cases seem not to get sentenced as severely as male teachers although there is admittedly some evidence that this disparity may not be as large as people may think.  That doesn't really strike me as a good thing.