As Impeachment Gets Closer, Trump Becomes Even More Unhinged
Despite denials and dismissals, it is clear that being an impeached President is getting under Trump's skin.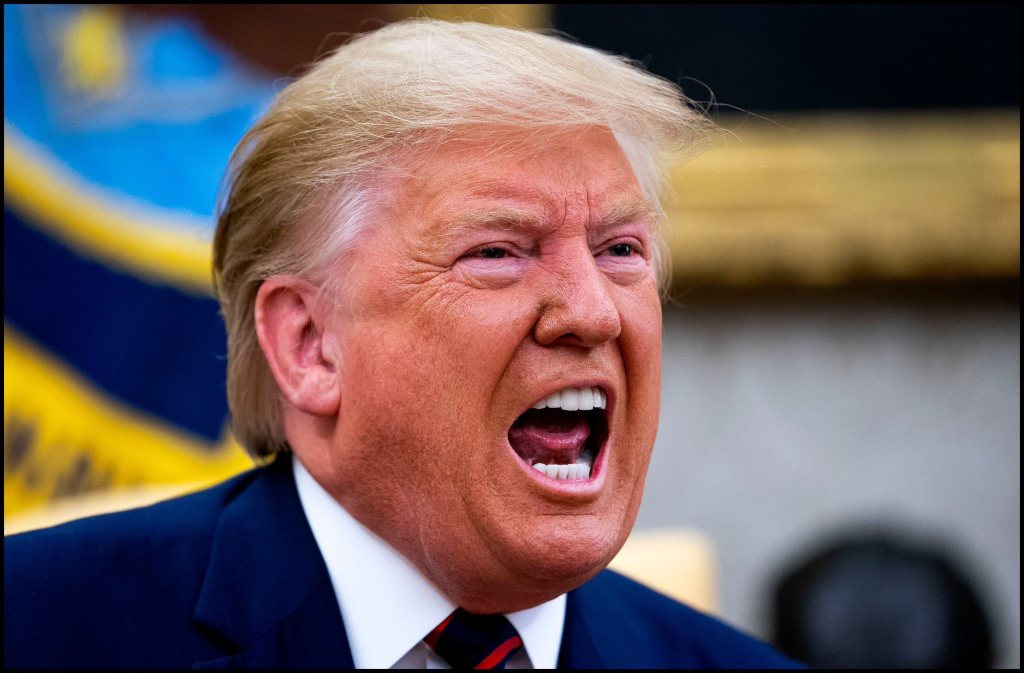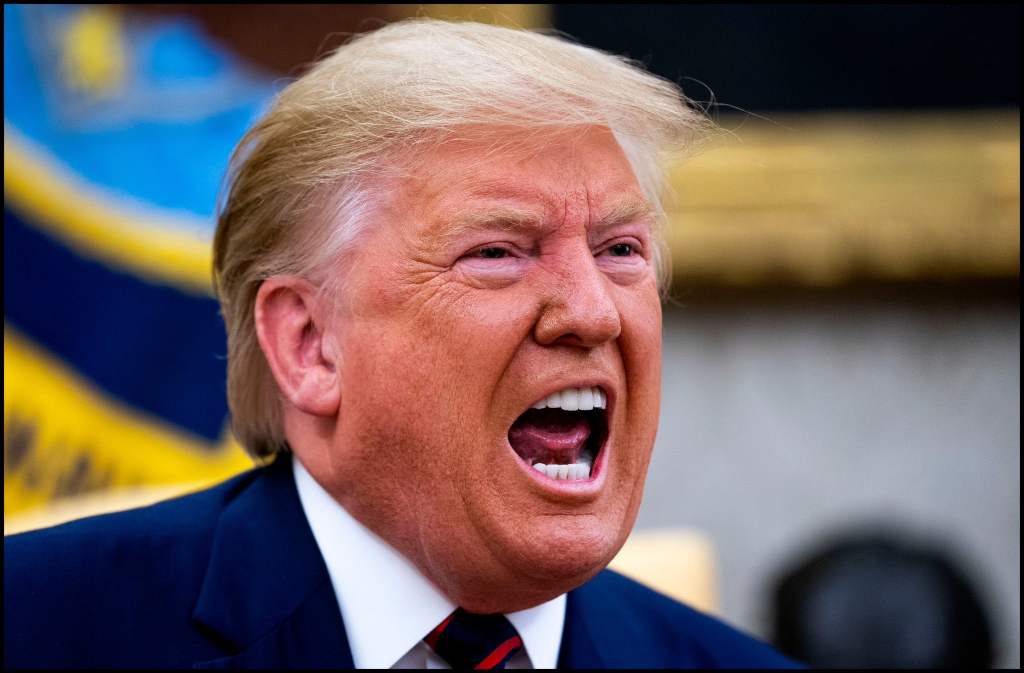 As the House debates the Articles of Impeachment against him, Politico reports that the President is consumed by what is unfolding before him:
Real estate mogul, billionaire, reality show host, late-night show punch line, populist rabble rouser, norm-busting leader — impeached president.

Beyond the immediate ramifications of the all-but-certain outcome of this week's vote, impeachment will always be attached to President Donald Trump. Years from now, it will be one of the first things students are taught about the 45th president.

It's a reality that has tormented past presidents who faced the prospect of impeachment. In the days before his resignation, President Richard Nixon confessed to Secretary of State Henry Kissinger his fears that Watergate would define his legacy. President Bill Clinton fretted behind closed doors about how history books would paint him, even as he projected a dismissive attitude in public.

"For Trump, now impeachment will appear in the opening paragraph of his life," said presidential historian Douglas Brinkley.

Outwardly, Trump characteristically swats away any suggestion that such questions weigh on his mind. "No, not at all," Trump said earlier this month, shaking his head when asked if he was worried about the potential stain impeachment will have on his legacy. "It's a hoax, it's a hoax, it's a big fat hoax."

But Trump's pugilistic insistence belies a longstanding fixation on his personal image and the legitimacy of his presidency.

From the day he sent Sean Spicer out to harangue journalists over the crowd size at his inauguration, Trump has waged a three-year campaign to wear down any doubts about his right to occupy the Oval Office. He set up — and then quietly abandoned — a panel to investigate his specious claims that only voter fraud kept him from winning the popular vote in 2016. He publicly sowed doubts about Russia's election-year meddling.

For White House visitors, reporters — anyone really — he constantly pulled out the red-saturated map detailing how districts voted in 2016.
The common theme: I deserve to be here. I earned this.

"Obsessed" is how one former White House official described Trump's mindset about how people will remember him. Trump, the ex-official said, has told people around him that impeachment would leave his presidency "tainted."

"His image is hugely important to him," the former official said. "He is going crazy over this because the legacy he is looking for is the greatest president — even more so than Abraham Lincoln or George Washington."

Instead, his name will now be included on another short list of presidents — those attached to impeachment. It's an ignominious group that includes Andrew Johnson, remembered for his refusal to ensure racial equality and voting rights for African-Americans after the Civil War, Richard Nixon, who resigned before being impeached but nonetheless caused generations of Americans to lose faith in government, and Bill Clinton, who has remained popular but is facing a reassessment of his impeachment legacy in the #MeToo era.

"Donald Trump understands the same thing as the progressive left — his presidency is transformative and historic," said Steve Bannon, Trump's former chief strategist. "He also understands that his opponents have even more hatred for him than Nixon and Clinton's had for them. He takes this very seriously because he takes his place in history very seriously — and he knows that this is going to matter today and 100 years from now."
The evidence for the President's fixation can best be seen in the President's tweets today:
This kind of ranting by the President isn't surprising, of course, and we got a good preview of it in the form of the letter that the President sent to Speaker Pelosi yesterday. It's also been apparent in his rhetoric and ranting from the start of this scandal and, most of all, from the start of the impeachment process itself. Increasingly, the President has become obsessive, short-tempered, and even more vindictive and vile than he has been in the past. If anything, that's only likely to increase as impeachment moves forward today and he comes to realize that this will be a blot on his record for eternity.