Bahrain Declares State Of Emergency As Protests Widen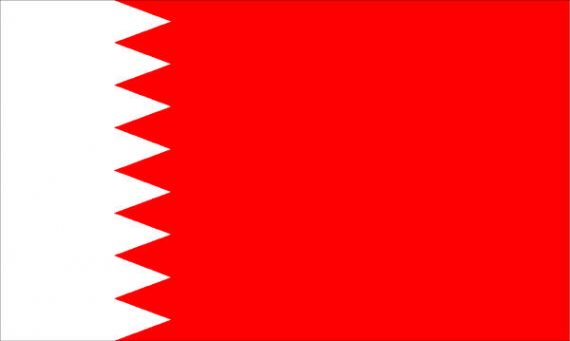 The situation in the nation that serves as the home of the U.S. Fifth Fleet is getting more serious:
MANAMA, Bahrain — New clashes erupted Tuesday between security forces and Shiite protesters, and the king of Bahrain declared a three-month state of emergency a day after Saudi troops entered the tiny island nation to help prop up its Sunni monarchy.

At least two people were reported killed in the clashes — a 24-year-old protester who was shot in the head on the Bahraini island of Sitra and a Saudi sergeant reportedly shot by a protester in the capital, Manama.

A doctor on Sitra, an island south of Manama that was the scene of the worst clashes, said hundreds of protesters were injured by shotgun blasts and clubs, the Associated Press reported.

The "State of National Safety," which officials said is one level below martial law, was announced by the Bahrain Information Affairs Authority and broadcast on state television.

The government said it would last three months and was aimed at ending weeks of Shiite-led protests that have unnerved kingdoms and emirates throughout the Persian Gulf region. In a statement issued by the Information Ministry, Bahrain's government characterized the protests as "increased lawlessness jeopardizing the lives of citizens."

"The Commander in Chief of the Bahrain Defense Force has been mandated to take the measures and procedures necessary to preserve the safety of the nation and its people," the statement said. "These measures will be implemented by the Bahrain Defense Force, public security forces, National Guard and any other forces if necessary."

In Iran, a Shiite-majority country sympathetic to the protesters, Foreign Ministry spokesman Ramin Mehmanparast on Tuesday denounced the Saudi decision to send troops to its tiny neighbor.

"The presence of foreign forces and interference in Bahrain's internal affairs is unacceptable and will further complicate the issue," Mehmanparast said.
One wonders how all of this will resonate with the Shi'a in eastern Saudi Arabia.,