Belief In 'American Exceptionalism' Is Declining, And That's a Good Thing
A new poll shows that Americans don't buy into the idea of "American exceptionalism" as much as they used to. That's a positive development rather than a negative one.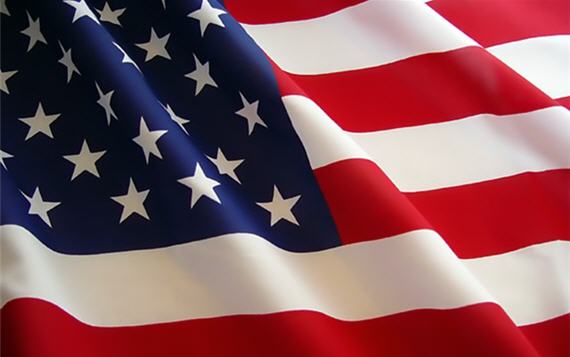 A new study from the Pew Research people shows that Americans don't necessarily believe in the idea of so-called 'American Exceptionalism' as much as they may have in the past:
As Americans prepare to celebrate the country's birthday, a clear majority considers the U.S. to be one of the greatest countries in the world. But the view that the U.S. is exceptional – standing above all other countries in the world – has declined 10 points since 2011.

About three-in-ten (28%) think that the U.S. "stands above all other countries in the world," while most (58%) say it is "one of the greatest countries in the world, along with some others." Few Americans (12%) say there are other countries in the world "that are better than the U.S."

Three years ago, 38% said the U.S. stood above all others, while 53% said it was one of the greatest nations and 8% thought some others were better than the U.S.
Interestingly, although perhaps not surprisingly for reasons I'll discuss below, the drop seems to be most significant among self-identified Republicans:
The decline in the view that the U.S. is the greatest country in the world has occurred across most demographic and political groups, but it has been particularly acute among Republicans.

In 2011, 52% of Republicans said the U.S. stood above all other countries in the world, while 43% said it was one of the greatest countries in the world, along with some others.

Today, Republicans are 15 points less likely to say the U.S. stands above; 37% say it does, while 55% say the U.S. is one of the greatest countries, along with some others.

Democrats and independents continue to be less likely than Republicans to view the U.S. as exceptional, and fewer say this today than did so in 2011. Currently, about a quarter of Democrats and independents say the U.S. stands above all other countries in the world (down from about a third in 2011).

Still, most Democrats view the U.S. as among the greatest nations in the world: 62% say it shares this status with some others, while 25% say it stands above. Similarly, a 57% majority of independents say the U.S. is one of the greatest, along with others, and an additional 26% say it is exceptional.
While some might find the drop in support for the idea of "American exceptionalism" among Republicans surprising, it seems easily explainable. Clearly, what we are seeing here is a reflection of the overall disdain for President Obama and his policies that we've seen from the right since the beginning of his Presidency. This has been especially true with regard to foreign policy where they have made the somewhat bizarre claim that he has damaged the reputation of the United States during his six years in office, a an assertion that ignores both the damage that the Bush Administration did to that reputation and the facts themselves. On the domestic level, they have continually repeated the idea that President Obama is seeking to "fundamentally transform" the United States, and to turn the nation into something more resembling the social democracies of Europe. Leaving aside the question of whether or not these assertions and beliefs are true, and to a large degree they are not, this is what a large segment of the American right believes. Given that, it should not be at all surprising that we'd see a decline from that part of the political spectrum in support for the idea that America is "the greatest country in the world." How can it be as long as that guy is in the White House?
Rod Dreher for one isn't necessarily disappointed by the drop off in support among Republicans for the idea of American "exceptionalism, or for the idea itself":
I think this is good news, actually, but not quite as good as it might be. The decline in Republican belief in American exceptionalism is probably tied to their political feelings about President Obama. My guess is that they understood the question to mean "does America currently stand above other nations," rather than understanding it in a more philosophical sense.

I am against American exceptionalism, and not because I "hate" America, or am ashamed of my country, or anything like that. I'm against it because it is based on pride. If you asked me if life is better here than in most countries in the world, I would say yes, it probably is (though I've not been to most other countries in the world). But the concept of American exceptionalism has been too often used to convince ourselves that we, acting on the world stage, are not motivated by the same things that motivate other nations. We dress our hegemony up with the language of democracy and universal rights. I'm certainly not saying these are necessarily bad things, only that the ideology of American exceptionalism leads us to believe that we are obviously correct, and only driven by pure hearts. And that's how we get into trouble.

Besides, it's not clear to me why love of one's own country requires elevating it morally above all others.
I largely agree with Dreher here. While I firmly believe that we live in a country that has contributed great good to the world, that our ideas of independence and liberty that were born in Philadelphia 238 years ago this week have inspired people around the world ever since, and that there is much to admire in American culture even while making fun of it most of the time. I'm also pretty sure that I wouldn't want to live anywhere else, although the idea of trying out other parts of the world for an extended period of time is an appealing, albeit unrealistic idea. Like Dreher, though, I've always been somewhat uncomfortable with the idea of "American exceptionalism," especially in the hyper-patriotic form that it manifests itself on the political right. More often than not, the assertion that the United States is superior in all respects to every other nation in the world is little more than a cover for the same old jingoistic nationalism that we have been dealing with for more than a century, and which has led us to engage in many dubious actions around the world with the self-assurance that we know what's good for people in a given country better than they do. Moreover, as Dreher says, because we engage in these actions cloaked in the language of liberty, equality, and freedom, we come to believe not only are we correct, but that anyone who disagrees with us is evil because by opposing American policy, they oppose the ideals we claim to be advancing. Hence, we get ridiculous things like calling French Fries "Freedom Fries" because the French didn't support George W. Bush's war in Iraq.
This issue has come up before in the context of the refuted Republican argument that President Obama has gone around the world "apologizing for America." Among the evidence that has been cited in support of this contention is something the President said in response to a question at a press conference very early in his Presidency:
Ed Luce, from the Financial Times. Where's Ed — there he is.

Q Thank you, Mr. President. In the context of all the multilateral activity that's been going on this week — the G20, here at NATO — and your evident enthusiasm for multilateral frameworks, to work through multilateral frameworks, could I ask you whether you subscribe, as many of your predecessors have, to the school of American exceptionalism that sees America as uniquely qualified to lead the world, or do you have a slightly different philosophy? And if so, would you be able to elaborate on it?

PRESIDENT OBAMA: I believe in American exceptionalism, just as I suspect that the Brits believe in British exceptionalism and the Greeks believe in Greek exceptionalism.
That's where the people who have cited this remark stop and begin their commentary. The problem is they left out what he said next:
I'm enormously proud of my country and its role and history in the world. If you think about the site of this summit and what it means, I don't think America should be embarrassed to see evidence of the sacrifices of our troops, the enormous amount of resources that were put into Europe postwar, and our leadership in crafting an Alliance that ultimately led to the unification of Europe. We should take great pride in that.

And if you think of our current situation, the United States remains the largest economy in the world. We have unmatched military capability. And I think that we have a core set of values that are enshrined in our Constitution, in our body of law, in our democratic practices, in our belief in free speech and equality, that, though imperfect, are exceptional.

Now, the fact that I am very proud of my country and I think that we've got a whole lot to offer the world does not lessen my interest in recognizing the value and wonderful qualities of other countries, or recognizing that we're not always going to be right, or that other people may have good ideas, or that in order for us to work collectively, all parties have to compromise and that includes us.

And so I see no contradiction between believing that America has a continued extraordinary role in leading the world towards peace and prosperity and recognizing that that leadership is incumbent, depends on, our ability to create partnerships because we create partnerships because we can't solve these problems alone.
To me at least, that seems like a very good, very reasonable statement of what real American patriotism ought to be, and what "American exceptionalism" ought to be about. The United States has done much good in the world, and I remain convinced that in the end we will continue to do so, but we have been far from perfect, we aren't always right, and we've done several things throughout our history that have been outright wrong and immoral. Pointing those facts out shouldn't lead to accusations that you don't love your country, but that's how it's been for a very long time. More importantly, though, I don't see what the point is of the kind of in-your-face nationalism that the conservative version of "American exceptionalism" actually is. There are plenty of other nations in the world that have done admirable things, and I'm sure the residents of those countries are just as proud of their heritage as we are of ours. If polls like this mean that Americans are dropping the rather silly moral pretense that we are better than everyone else, then that strikes me as a good thing.
Update: Further thoughts here.