Biden 2016?
Does Joe Biden think he can succeed his boss?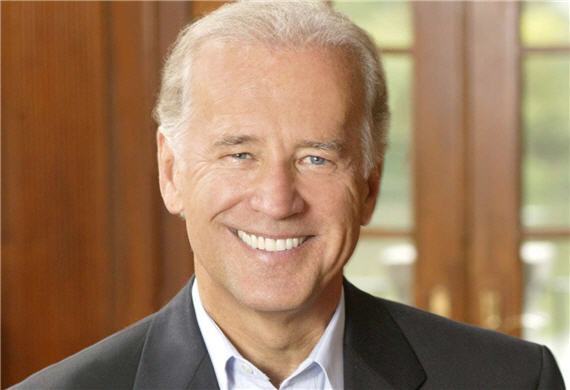 Politco notes today that Vice-President Biden sure seems to be acting like a Vice-President who is at least thinking about succeeding his boss in four years:
For the past couple of years, Vice President Joe Biden has quietly assembled an A-team of advisers who would, without doubt, be considered the nucleus of a presidential campaign — if only he wouldn't be 73 in 2016.

Biden's age would snuff the last embers of a presidential ambition that led him to a pair of crushing defeats in 1988 and 2008, or so many in Barack Obama's camp thought when they first tapped him. But the old fire crackles yet. And Biden, spurred in part by those rumors about being replaced on the ticket by Hillary Clinton (who turns 69 in '16), is campaigning with a young man's tenacity in 2012 — with an eye toward keeping all of his options open.

Biden has gone on a recent staffing spree — culminating with the hire of Clinton-era operative Steve Ricchetti — that has many Democrats, and even some on Obama's own team, wondering if the preternaturally spry and congenitally upbeat vice president just might confound conventional wisdom.

Former Sen. Ted Kaufman, a Biden friend, staffer and adviser since the early 1970s, said it's "premature" to say Biden is laying the groundwork for a 2016 run but has no doubt that his golf-addicted buddy is physically capable of it.

"What I've been saying, and what I think he believes also, is that after this election is over, he should seriously think about 2016," said Kaufman, who is part of an informal kitchen cabinet that includes Mike Donilon, whom Ricchetti is replacing, and former chief of staff Ron Klain, who's been guiding Biden's moves despite a day job advising ex-AOL impresario Steve Case.

(…)

"If I were him, I'd be thinking about running," one Obama staffer said. "It would be stupid not to."

A person close to Obama added: "I think 2016 is in the back of his mind, and his staff is doing its due diligence — but he'll have nothing if we don't win in 2012."

That's a seeming contrast with Clinton. The Washington parlor-game argument, made by some of Clinton's more cynical supporters, is that the secretary of state might actually fare better if Obama loses. After all, voters would be looking for a fresh face, likely a Republican one, after eight years of Democrat rule.
It seems pretty far-fetched. As noted, Biden will be 73 years old in 2016 and, while his health at the moment appears fine, he does have a medical history that includes a stroke in 1989 that was so severe that he was given last rites by a Priest. He's run for President twice and lost, badly. And even when he ran in 2008, the memories of his plagirism of speeches by Neil Kinnock during his 1988 campaign still came up. And, of course, there are his legendary albeit usually amusing gaffes. In a year when Democrats like Hillary Clinton, Andrew Cuomo, Maryland Gov. Martin O'Malley, and Massachusetts Governor Deval Patrick could be among those thinking about succeeding Barack Obama, why would the Democratic Party turn to Joe Biden of all people? I mean he seems like a nice enough guy, probably great guy to have a beer with, but Presidential material? I just don't see it.
My personal guess is that Biden won't run, but if he's serious about this then the years after 2012 are going to be interesting if the Obama/Biden team is re-elected. It won't be too long after that election that some people, in both parties, are going to start positioning themselves for a Presidential run. Among Democrats, though, there's going to be the added question of whether or not the Vice-President is going to run and I'd expect that we'll see a lot of media speculation about his intentions, and the question of which potential candidates might be willing to blink first without knowing what Biden will do. And what will Obama do? Would he follow the example of Presidents Reagan and Bush, who essentially stayed neutral during the nomination contests in their party at the end of their second terms, or would he be more like Bill Clinton who was far more open about his support for Al Gore in 2000?
I still have a hard time seeing a 73 year old Joe Biden at the top of his party's ticket, but stranger things have happened, so who knows, right?