Biden Leads By Electoral College-Proof Margins
The vagaries of our Presidential election mechanism gave us a surprising result in 2016. That's unlikely this year.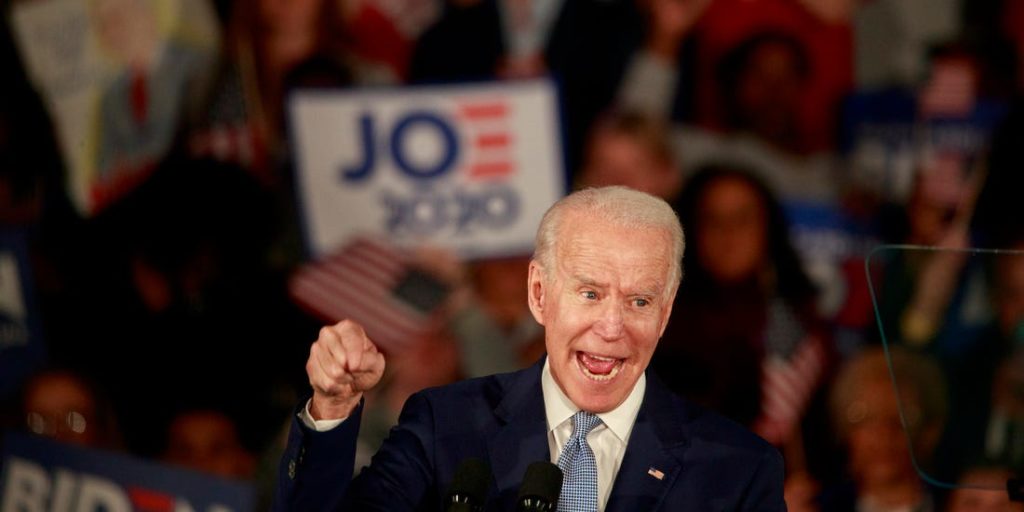 If the 2020 Presidential election were held today, Joe Biden would defeat Donald Trump by a substantial margin. Alas, it won't be held until November 3–five months hence.
CNN polling guru Harry Enten ("The Electoral College won't save Trump if this keeps up"):
This week, high-quality polls from ABC News/Washington Post and Monmouth University have former Vice President Joe Biden ahead by 10 and 11 points among registered voters. That's 8 to 9 points better than Hillary Clinton ended up doing nationally. The average of all polls has Biden up by high single digits.

In 2016, the final polls had Trump trailing by 3 to 4 points nationally and he lost the popular vote by 2.1 points. He won the state containing the median electoral vote plus 1 (i.e. the "tipping point state" that puts a candidate over the top in the Electoral College), Wisconsin, by 0.8 point. That makes for a difference of 2.9 points between the final national margin and the tipping point state.

If you applied that 2.9-point difference to either the ABC News/Washington Post or Monmouth polls, Biden would be ahead by 7 or 8 points in the tipping point state. He would, in other words, be well ahead in the state that would determine the Electoral College winner.

Indeed, you're seeing that reflected in the state polling. A Fox News poll from Wisconsin out on Wednesday had Biden up by 9 points, or 10 points better than Clinton did in Wisconsin. Other high-quality polling taken this week from Arizona, Ohio and Texas has Biden doing 9 points better on average than Clinton did in those states in 2016.

Looking back historically, you can see it would be really hard for Trump to again pull off the Electoral College-popular vote split in 2020, given the current polling.

In the 41 presidential elections since the birth of the Republican Party, the difference between the national margin and the tipping-point state margin has averaged 1.8 points. What happened in 2016 was about a point away from that long-term historical average. The fact that Trump won was not a great anomaly given the closeness of the national vote.

So what does this mean for 2020? Obviously, a similar national vote from 2016 could produce a similar Electoral College outcome. Even a 5-point national win for Biden wouldn't be "safe." That's because if you were to create a 95% confidence interval in the difference between the national vote margin and tipping-point state margin, it would be 5 points.

Anything less and it's a "within the margin of error" situation, even if the national polling were perfectly accurate in showing Biden ahead. You'd really need to look at the state polling closely in such a situation.
Again, Enten is well aware that the election is months away. He's continuing to beat a drum trying to disabuse people of the notion that Trump has some Electoral College voodoo that will protect him no matter what the national polling says.
Despite the much-touted 3 million vote gap in the national popular vote, 2016 was a close election. While Clinton led the polls pretty much throughout the race, it was often razor-thin. Biden has enjoyed a steady and comfortable lead for months—and that was before the COVID-19 pandemic, economic collapse, and massive civil protests over injustice.
Things could change. But things are not looking good for the President. And that's good news.