Biden Sweeps Florida, Illinois, and Arizona
It's time to end this thing.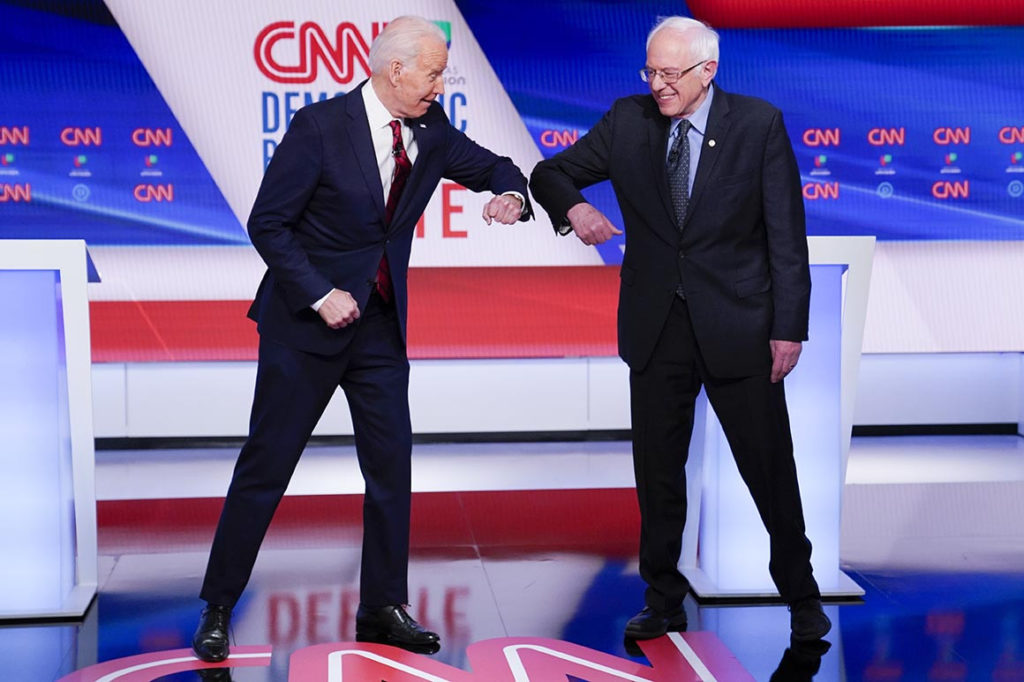 Joe Biden, already the prohibitive favorite to win the Democratic presidential nomination, has defeated his longshot rival, Bernie Sanders, in another round of primaries.
NYT ("Biden Sweeps Three States and Takes Commanding Lead, as Virus Reshapes American Politics"):
Joseph R. Biden Jr. easily defeated Senator Bernie Sanders in three major primaries on Tuesday, all but extinguishing Mr. Sanders's chances for a comeback, as anxious Americans turned out to vote amid a series of cascading disruptions from the coronavirus pandemic.

Mr. Biden, the former vice president, won by wide margins in Florida and Illinois and also carried Arizona, sweeping the night and achieving a nearly insurmountable delegate lead. The emphatic outcome could greatly intensify pressure on Mr. Sanders to end his campaign and allow Democrats to unify behind Mr. Biden as their presumptive nominee.

The routs in Florida and Illinois, two of the biggest prizes on the national map, represented both a vote of confidence in Mr. Biden from most Democrats, and a blunt rejection of Mr. Sanders's candidacy by the kind of large, diverse states he would have needed to capture to broaden his appeal beyond the ideological left.
As detailed further in the article, there were significant disruptions caused by measures to control the COVID-19 outbreak as well as an exceptionally low turnout. Ohio, which was supposed to vote yesterday, postponed their primary.
Last week, when I observed on Twitter that Sanders' insistence on pressing on in a race he couldn't win was forcing states to hold elections and expose people to the risk of infection, an interlocutor wondered if it wasn't a calculation that only younger voters would risk voting. That seems cynical even for Sanders.
Regardless, it's time to end this thing.