Biden Under Fire For Support Of Hyde Amendment
Former Vice-President Biden has come under fire for his longtime support for the Hyde Amendment.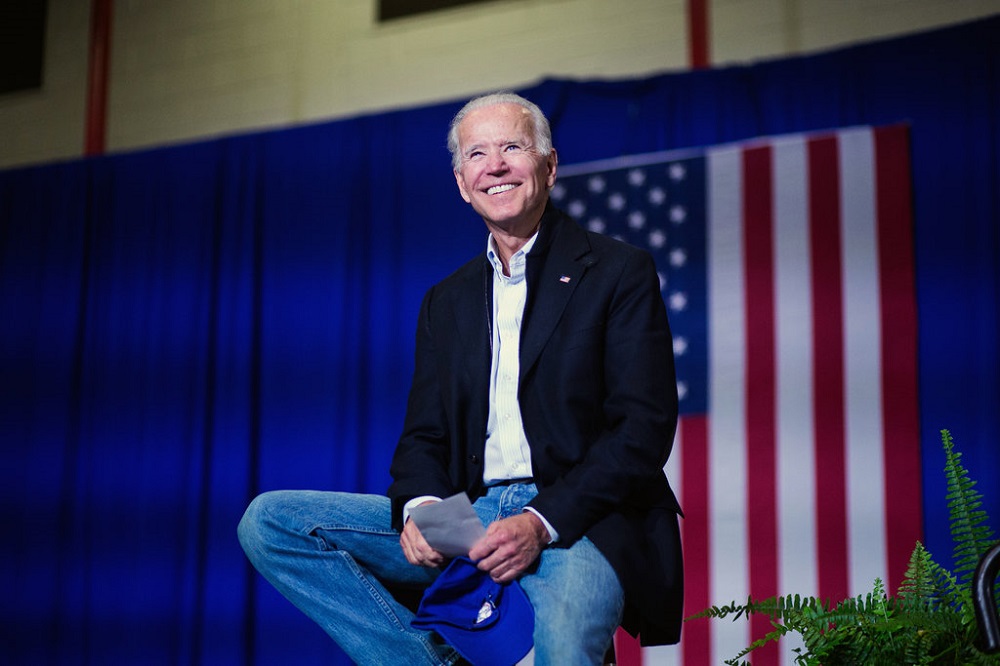 Former Vice-President Biden's support for a provision of Federal law that bars the spending of Federal funds on abortion is becoming the first real controversy facing a campaign that, until now, had been mostly about smooth sailing:
Former Vice President Joseph R. Biden Jr., who has shunned today's Democratic Party orthodoxy on issues from crime to compromising with Republicans, again broke with his party's base and many of his campaign rivals on Wednesday when his campaign confirmed that he still backs the Hyde Amendment, a measure that prohibits the use of federal funds for abortion with exceptions for cases involving rape, incest and when the life of the mother is in danger.


The backlash to Mr. Biden, who despite leading early presidential polls faces skepticism from his party's progressive wing, came swiftly from lawmakers and activists who support abortion rights, with many noting that the Hyde Amendment disproportionately affects economically disadvantaged women and women of color.


"The problem is, the Hyde Amendment affects poor women, women of color, black women, Hispanic women," said Patti Solis Doyle, who served as Hillary Clinton's presidential campaign manager in 2008 and has also worked for Mr. Biden. "And women of color will elect the next president of the United States."


Several of Mr. Biden's primary opponents moved quickly Wednesday to highlight their own opposition to the Hyde Amendment, underscoring how sharply Mr. Biden's position differs from many in the Democratic field. The measure, which dates to the 1970s, pertains to Medicaid funding of abortion, which is why opponents say the restrictions affect poor women most directly.

"Repealing the Hyde Amendment is critical so that low-income women in particular can have access to the reproductive care they need and deserve," Senator Kirsten Gillibrand of New York tweeted. "Reproductive rights are human rights, period. They should be nonnegotiable for all Democrats."


Senator Bernie Sanders of Vermont took a thinly veiled swipe as well. "There is #NoMiddleGround on women's rights," Mr. Sanders wrote. "Abortion is a constitutional right. Under my Medicare for All plan, we will repeal the Hyde Amendment."


Speaking with reporters after a rally in Indiana, Senator Elizabeth Warren of Massachusetts emphasized her opposition to the measure.
"This isn't about politics, this is about what's right," she said. "The Hyde Amendment should not be American law."

And Senator Kamala Harris of California tweeted, "No woman's access to reproductive health care should be based on how much money she has. We must repeal the Hyde Amendment."

Mr. Biden's position on the issue was first reported by NBC News and confirmed by his campaign.


In an interview, Ilyse Hogue, president of the abortion rights organization Naral Pro-Choice America, said Mr. Biden's stance would be disqualifying for an endorsement during the primary, but she expressed hope that he would change his position. The organization could endorse later in the primary season.


"We would never support someone who supported Hyde, period," she said. Asked if such a position would also be disqualifying in a general election, Ms. Hogue replied, "We hope we don't get there."


In a statement, Planned Parenthood Action Fund cast Mr. Biden's view as out of step with other Democrats and noted that it is at odds with the party platform.


"The Democratic Party platform is crystal clear in supporting the right to safe, legal abortion and repealing the Hyde Amendment, a position held by the majority of voters," said Kelley Robinson, the executive director of the organization. "We strongly encourage Joe Biden to speak to the people whose lives are impacted by this discriminatory policy and re-evaluate his position."

(…)

Mr. Biden is a Roman Catholic who has long grappled with his position on abortion and once voted to let states overturn Roe v. Wade, which established the constitutional right to the procedure. His campaign confirmed on Wednesday that Mr. Biden "firmly believes that Roe v. Wade is the law of the land and should not be overturned."


Mr. Biden appeared to say that he supported repealing the Hyde Amendment in an exchange last month with a volunteer for the American Civil Liberties Union, which captured the conversation on video.

"Will you commit to abolishing the Hyde Amendment, which hurts poor women and women of color?" the volunteer said.

"Yes," Mr. Biden responded. "Yes, and by the way, A.C.L.U. member, I got a near-perfect voting record my entire career."


"I heard you did, but I'm glad you just said you would commit to abolishing the Hyde Amendment," the volunteer replied.


"No no, right now it has to be — it can't stay," Mr. Biden said, before turning to greet another person.


In a statement, his campaign said: "Biden misheard the woman on the ropeline and thought she was referring to the Mexico City rule, which prevents federal aid money from going to organizations overseas that perform abortions."


"He has not at this point changed his position on the Hyde Amendment," the campaign added.


The statement went on to say that "given the current draconian attempts to limit access to abortion, if avenues for women to access their protected rights under Roe v. Wade are closed, he would be open to repeal."

The Hyde Amendment was first adopted in 1975 by a Democratic-controlled Congress and counts as one of the first legislative efforts to push back against the Supreme Court's decision in Roe v. Wade and has essentially be reaffirmed by every Congress since then. By its language, it prevents Federal funds from being expended on abortion except in cases of rape, incest, or to save the life of the mother. This has been applied to everything from foreign aid spending that includes women's health care to Medicaid reimbursements for women who qualify for that program. While it has always been controversial among abortion opponents, it has generally been recognized that it is essentially a permanent part of Federal law for the time being. Indeed, notwithstanding its pro-choice stance, the Democratic Party has essentially respected the fact that the debate over the amendment is settled. Until now that is.
Thanks in no small part to both the rise of the progressive left and the increased threats to the right to choose that have arisen under the Trump Administration, there has been a decided shift to the left on abortion in the Democratic Party. What used to be an area where the party basically agreed to disagree, such as the Hyde Amendment, have become far more controversial. This is why Biden, who has been pro-choice from the start even though he has made clear that, as a Catholic, he remains personally opposed to abortion, is coming under fire now.
The other reason for the fire directed at Biden is, of course, the simple fact that he's the front runner in the race for the nomination. This means that he's going to be coming under fire from those trailing him in the polls for any number of issues. To some extent, we have already seen that with respect to Biden's support for the crime bill that was passed in 1994 that has become increasingly controversial on the left and his role in the Anita Hill hearings in 1991. By and large, Biden has handled those controversies rather well. Whether he can make it through this one without having to take a potentially embarrassing flip-flop on policy remains to be seen.