Big Money Republicans Not Giving To Ken Cuccinelli
Potential trouble for Virginia's Republican nominee for Governor.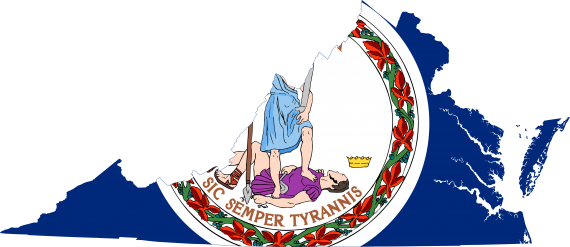 Virginia's Republican nominee for Governor, Ken Cuccinelli, is having some trouble raising money from traditional Republican voters and donors because of his views on social issues:
Virginia Republican gubernatorial candidate Ken Cuccinelli has raised less than half as much cash as Democratic opponent Terry McAuliffe, with a prominent list of Republican donors sitting out this year's most competitive U.S. political contest — and in some cases switching sides.

The financial disadvantage four months before the election illustrates the difficulties confronting an attorney general who is campaigning on an economic growth plan yet is best known for his opposition to gay marriage and abortion.

"Mr. Cuccinelli's very hard stance on some of the social issues is a concern for me," said Virginia Beach developer Bruce L. Thompson, chief executive officer of Gold Key/PHR Hotels and Resorts, a financial backer of current Republican Governor Bob McDonnell who in May gave McAuliffe $25,000.

"I believe personally in a woman's right to choose, but I also think from an economic development standpoint, we're trying to attract businesses from other areas of the country, and we're telling women that we're going to regulate the way that they run their life? I just don't think we can be exclusionary when it comes to women" and gay, lesbian, bisexual and transgendered individuals, Thompson said.

Cuccinelli, 44, had $2.7 million in cash as of the end of June, compared with $6 million for McAuliffe, 56, the former national Democratic Party chairman and fundraiser. While McAuliffe had been expected to out-raise Cuccinelli, the Republican is lagging behind where McDonnell was at this point in his 2009 race, when he had $4.9 million in cash on hand.
More interestingly, many of the big money donors who enthusiastically backed the Republican ticket in 2009 seem to be sitting on the sidelines this time:
Of McDonnell's top 25 individual donors, only 10 so far have contributed to Cuccinelli — leaving three-fifths either on the sidelines or actively working against Cuccinelli, financial disclosures posted by the Virginia Public Access Project show.

Donors who gave to McDonnell and haven't provided funds to Cuccinelli include R. Ted Weschler, the Berkshire Hathaway Inc. (BRK/A) investment manager, who switched allegiances and contributed $25,000 to McAuliffe in December 2012.

Other McDonnell backers who have yet to write a check in the race include billionaire investor Paul Tudor Jones II, founder and president of the $13 billion Greenwich, Connecticut hedge fund Tudor Investment Corp.; Paul E. Singer, founder of New York-based Elliott Management, overseeing assets of $21.6 billion; and Terrence D. Daniels, the chairman of Charlottesville, Virginia-based Quad-C Management Inc.

Cuccinelli is "perceived as more of a culture warrior than McDonnell was by the time he ran for governor, and much of the large business community that funds campaigns would probably prefer to see social issues go away," said Bob Holsworth, a Richmond, Virginia-based political analyst who added that the business community was particularly troubled when the attorney general tried to derail a $6 billion transportation package backed by the governor.
Money doesn't always decide elections, of course, and Cuccinelli's campaign was quick to point out that their candidate has won in the past despite the fact that his opponent raised more money than he did. At the same time, though, if this fundraising gap continues into the fall it could have an important impact on a race that is likely to remain tremendously close for some time to come, especially if it means that it will allow the Democrats to invest more heavily in negative ads that define the Republican ticket as too far to the right and out of step with Virginia voters. Money is also needed, of course, for the basic aspects of campaigning that will be necessary in voter rich areas like Northern Virginia.
More broadly, though, this could bode ill for Cuccinelli in November if it indicates a split among Virginia Republicans regarding his candidacy. Leaving aside what his Governorship has turned into for a moment, Bob McDonnell was able to win in 2009 because he attracted both the social conservative wing and the business/suburban wing of the Virginia GOP. If the lack of donations is an indication that the business wing is questioning Cuccinelli's candidacy then he'll head into November with a distinct disadvantage.