Blogger Recommendations?
We're looking to inject some new life into an old blog.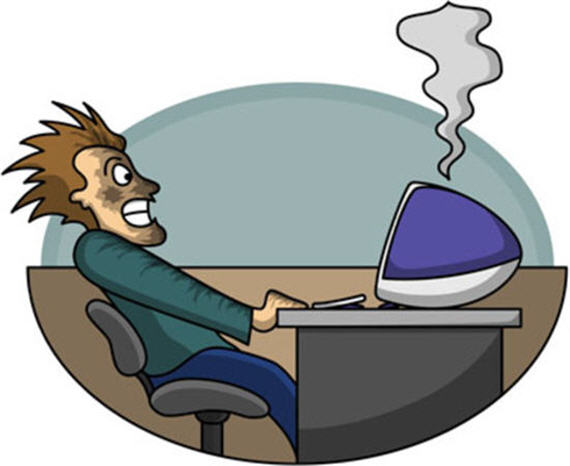 As a few of you noted on the OTB site suggestions thread, my writing here has tapered to near non-existence. While part of that is a function of schedule, a lot of it has been a lack of motivation. My gradual disillusionment with my former party has left me without a rooting interest in what has become a team sports political fight. Further, the nomination and eventual election of Donald Trump to the presidency has both made me question my ability to rationally evaluate the American political climate or, indeed, whether it can be rationally evaluated at all. Relatedly, the Age of Trump makes political analysis and, especially,  rationally-based policy analysis seem futile. And, frankly, there's an overwhelming same stuff, different day feel to the whole thing. Daily postings on how unmoored the Trump administration is from previous norms get tiresome rather quickly, for both the reader and the writer.
Additionally, Twitter has given me back some of the sense of community that existed in the old days of blogging but has been gone now for years. My curated Twitter lists, especially my Top Reads list, serve me in much the way that the blogroll did back a decade ago. Yet, while there's an instant gratification of seeing tweets go viral and having immediate back-and-forth conversations, they're also somehow more ephemeral than blogging. There's a satisfaction in longer-form writing and going back to archived posts from years ago that neither Twitter nor Facebook provide.
I hope to get back in the habit of blogging and doing more published writing elsewhere after being in a prolonged funk.
That said, the suggestion that we inject new life into the site by adding a writer or two has appeal. I'm not sure, however, where to begin. In the old days, when blogging was more communitarian, I simply found people writing elsewhere who had a compatible voice, were reasonably prolific, and who would benefit from the exposure of OTB, which had an early mover advantage hard to recapture even as late as 2006 or 2007. But there are hardly any other blogs that I read anymore, with most of the oldies that I liked either long defunct,  moved in-house somewhere bigger, or gone off the rails ideologically.
We've had a handful of people approach us over the years but it's more important to me to keep OTB's voice than it is to generate more content. Most political bloggers are, naturally, quite partisan. Even in the early days of the site, when I was much more ideologically conservative and loyal to the GOP, that was never our brand. Additionally, while we've had writers from a wide variety of backgrounds in the past, we've evolved into one where all the topline writers have professional degrees; I'd be reluctant to bring on someone at this stage who didn't fit that mold. I'd be happy to bring on someone younger than the late-forties/early-fifties demographic but, frankly, think there's value in having writers who've been around the block a few times and be able to add perspective to analysis of current events based on a sense of what's truly new versus old wine in new bottles.
If you've got recommendations along those lines, please pass them along. We're taking the suggestions on site improvements into consideration, and will incorporate what we can once we've engaged a support team.