Border Patrol Detains Two Americans for Speaking Spanish
When "reasonable suspicion" and free speech collide.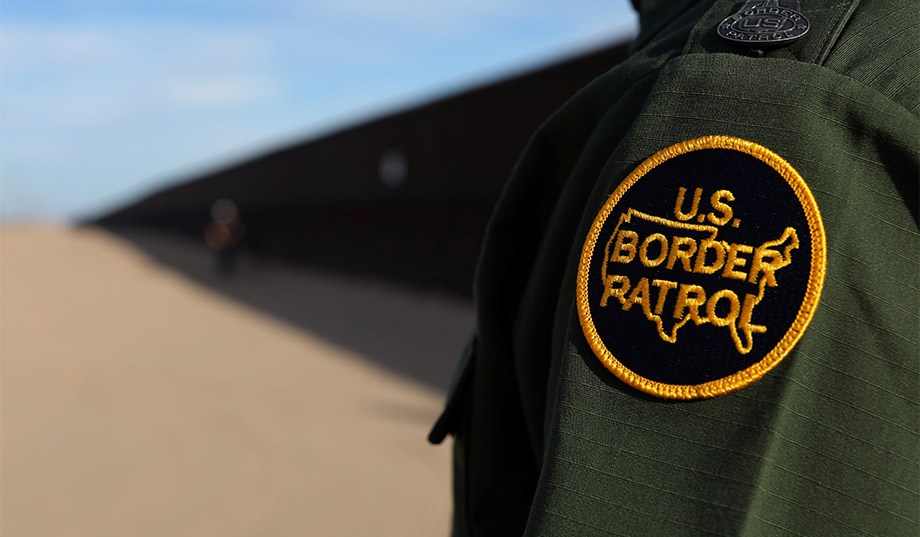 WaPo ("A Border Patrol agent detained two U.S. citizens at a gas station after hearing them speak Spanish"):
A Montana woman said she plans to take legal action after a Border Patrol agent detained and questioned her and a friend — both U.S. citizens — when he overheard them speaking Spanish at a gas station.

The incident occurred early Wednesday morning at a convenience store in Havre, Mont., a town in the northern part of the state, near the border with Canada.

Ana Suda said she and her friend, Mimi Hernandez, were making a midnight run to the store to pick up eggs and milk. Both are Mexican American and speak fluent Spanish, and they had exchanged some words in Spanish while waiting in line to pay when a uniformed Border Patrol agent interrupted them, Suda said.

"We were just talking, and then I was going to pay," Suda told The Washington Post. "I looked up [and saw the agent], and then after that, he just requested my ID. I looked at him like, 'Are you serious?' He's like, 'Yeah, very serious.' "

Suda said she felt uncomfortable and began recording the encounter with her cellphone after they had moved into the parking lot. In the video Suda recorded, she asks the agent why he is detaining them, and he says it is specifically because he heard them speaking Spanish.

"Ma'am, the reason I asked you for your ID is because I came in here, and I saw that you guys are speaking Spanish, which is very unheard of up here," the agent can be heard saying in the video.

Suda asks whether they are being racially profiled; the agent says no.

"It has nothing to do with that," the agent tells her. "It's the fact that it has to do with you guys speaking Spanish in the store, in a state where it's predominantly English-speaking."

[…]

Despite explaining this to the agent and showing him their IDs, Suda said, he kept them in the parking lot for 35 to 40 minutes. Though no one raised their voices in the video, Suda said she and Hernandez were left shaken and upset by the encounter, which ended around 1 a.m.

[…]

A representative from U.S. Customs and Border Protection told The Post the agency is reviewing the incident to ensure all appropriate policies were followed. Border Patrol agents are trained to decide to question individuals based on a variety of factors, the agency added.

"U.S. Customs and Border Protection agents and officers are committed to treating everyone with professionalism, dignity and respect while enforcing the laws of the United States," the agency said. "Although most Border Patrol work is conducted in the immediate border area, agents have broad law enforcement authorities and are not limited to a specific geography within the United States. They have the authority to question individuals, make arrests, and take and consider evidence."

Havre is a rural town with a population of about 10,000, about 35 miles south of the U.S.-Canada border. Border Patrol agents have broad authority to operate within 100 miles of any U.S. border, though they cannot initiate stops without reasonable suspicion of an immigration violation or crime.
This is a rare situation that is simultaneously outrageous and reasonable.
If we're going to have Border Patrol agents charged with policing illegal immigration—and we are and should—they have to be given latitude to use their good judgment in ascertaining who is likely to be in the United States illegally. Two women of Mexican heritage speaking Spanish in a convenience store late at night, in an area where people of Mexican descent are uncommon, is a textbook case of reasonable suspicion. I don't know how a Border Patrol agent could do his job while ignoring those clues.
Suda videotaped the incident, which the agent did not protest, and the officer treated her professionally. Why it took 35 to 40 minutes to check and verify their IDs is unclear. That seems excessive on its face but there may well be a bureaucratic explanation. In the post-9/11 era, we've added some significant hurdles to obtaining proper licensing and perhaps the women's licenses were from states whose licenses aren't Real ID compliant or who issue licenses to non-citizens.
That said, it's obviously outrageous for American citizens of Latin descent living within 100 miles of a border to have to constantly prove that they're US citizens—let alone if it's more than a 30-second flashing of ID. Nor, quite obviously, should speaking another language with a friend be something that authorizes official harassment.
Thankfully, this was the first such time for Suda:
Suda said she is used to seeing Border Patrol agents in Havre because it's so close to Canada, especially at gas stations, but had never been stopped before.

"It's a nice town. I don't think it's a confrontational [population] here," Suda said. "But now I feel like if I speak Spanish, somebody is going to say something to me. It's different after something like this because you start thinking and thinking."
As noted recently, this is much more of a problem along our southern border, which is a virtual Constitution-free zone.
So we have a Catch-22. Most of us want our borders secure and our immigration laws enforced. Most of us, I hope, would like to do that in a way that doesn't render Spanish speakers second-class citizens. Practically speaking, though, I'm not sure this is achievable.