Boris Johnson Is Already Facing A Political Crisis
Boris Johnson has been in office for barely a week and he's already facing an existential political crisis.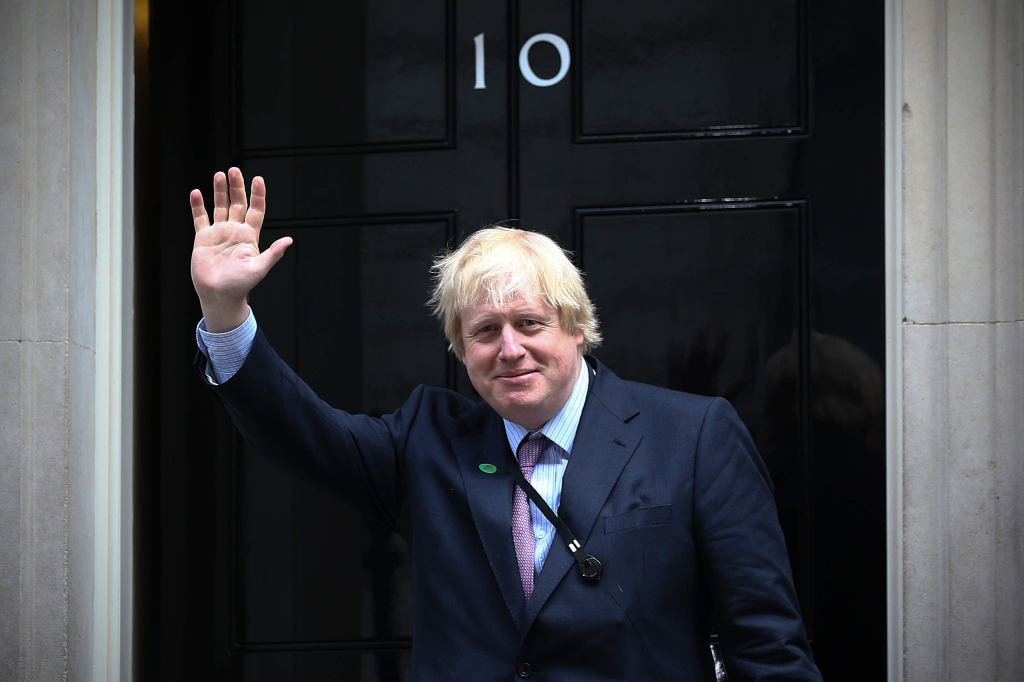 Boris Johnson has barely been in office as Prime Minister of the United Kingdom for a week and he's already facing a threat to his hold on power thanks to an embarrassing loss for the Conservative Party in a by-election:
LONDON — Boris Johnson has been British prime minister for barely a week, and the honeymoon appears to be over. His Conservative Party lost a special election, cutting his working majority in Parliament to just one seat at a critical moment for the country.

The narrow defeat in a previously Conservative-held district, the Brecon and Radnorshire area of Wales, was a brutal reminder of Mr. Johnson's weakness in Parliament.

It immediately fueled speculation that Mr. Johnson would seek to increase his majority by holding a general election sooner rather than later. The only question is whether it would be before or after Oct. 31, the deadline for the country to leave the European Union.

"The election campaign is effectively already underway," said Anand Menon, professor of European politics and foreign affairs at King's College London.

The results from Wales made clear that an election is needed. But they also suggested that Mr. Johnson cannot be confident of victory should one take place in the fall. And that is his quandary.

Mr. Johnson has long been the cheerleader for pro-Brexit forces, and since becoming prime minister he has doubled down on his vow to leave the European Union on schedule, with or without a deal governing future relations with the bloc.

Parliament has thrice rejected the Brexit deal pushed by Mr. Johnson's predecessor, and most lawmakers oppose a no-deal Brexit. With European officials resolute that the withdrawal agreement cannot be reopened, Mr. Johnson is preparing for a showdown over his plans.

Even with the support of 10 lawmakers from Northern Ireland, a working majority of just one seat leaves the new prime minister especially vulnerable.

The defeat in Wales has also illustrated how Brexit is re-engineering British politics, cutting across traditional party lines with unpredictable consequences as voters focus on the tortured Brexit efforts.

Officials announced early Friday that Jane Dodds, the candidate for the anti-Brexit Liberal Democrats, had defeated the Conservative incumbent, Chris Davies, by 1,425 votes.

Ms. Dodds was helped by an experimental "remain alliance": Two small parties did not contest the seat so as not to divide the anti-Brexit vote. She won even though a majority of voters in the region had voted for Brexit in the 2016 referendum.

Mr. Johnson's energy and upbeat, if blustery, rhetoric has cheered Conservative supporters and given his party a bounce in some opinion polls, one that was reflected in the closer-than-expected result in Brecon and Radnorshire.

Normally, the Conservatives would expect to keep the seat, having won it comfortably in 2017 by about 8,000 votes.

But the circumstances that prompted the election complicated matters for the Conservatives. Their chosen candidate, Mr. Davies, was unseated by a petition from local voters after he was convicted of making a false expenses claim. The party nonetheless chose him to fight for the seat.

But the results also showed mounting challenges for all of the big traditional mainstream parties. The main opposition Labour Party, which is equivocal on Brexit, was pushed into an embarrassing fourth place, its vote share squeezed by the anti-Brexit alliance.

Nigel Farage's populist Brexit Party placed third with around 10 percent of the vote, enough to suggest it remains a problem for Mr. Johnson despite his efforts to neutralize it by stuffing his new cabinet with hard-liners.

During a tour of the United Kingdom this week, Mr. Johnson also doubled down on his red lines for negotiations with Brussels, stoking anger in Scotland and Northern Ireland, which voted to remain, and rattling investors who sold the pound.

If he sticks to his word, striking a deal would require either him, or the European Union, to reverse course.
The Guardian has more:
Boris Johnson faced a grave threat to his control of parliament on Friday as he was warned that Conservative rebels could cross the House of Commons to foil Brexit in the aftermath of a byelection that reduced his working majority to just one MP.

Overnight, the Liberal Democrats' Jane Dodds won a crucial byelection in Brecon and Radnorshire by a margin of 1,425, overturning the Tories' previous majority of more than 8,000.

The result prompted immediate recriminations across the party. Conservative no-deal sceptics warned about the rapidly growing threat the government could face from the reinvigorated Lib Dems, while insiders blamed Theresa May's administration for choosing a candidate who had already been ousted for expenses fraud.

One of the most prominent Conservative supporters of a second referendum told the Guardian on Friday he was actively considering defecting to the Lib Dems or sitting as an independent, a move that would leave Johnson at the helm of a minority government.

Dr Phillip Lee, the former justice minister, who first suggested he could quit the party in his own podcast, On the House, told the Guardian he was not alone among colleagues considering defecting or resigning if the government pursued no deal. "I have things to think about over the summer, but it is not just me," he said.

"There are a number of colleagues who are spending the summer reflecting on what is the right way for them to confront this no-deal scenario. Of course, it is difficult for all of us because we joined the Conservative party, but it has morphed into something a lot different to what I joined in 1992."

Although Johnson might be able to rely on Labour Brexiters and independents to vote for a deal, Lee suggested that the government could still be threatened by the many Conservatives in the party's centre who had been alienated by the number of rightwingers in Johnson's cabinet.

"At the moment Boris Johnson has a very difficult pitch to play and that has been made even harder by the formation of this cabinet," he said.

"There are increasingly people who think, 'Even if my career is over, I can't put my name to this.'

"I am doing my best to represent my constituents – I cannot think of a business in my patch that is enthusiastic about Brexit, let alone no deal. It is an odd situation for the MP being threatened with deselection for being on the side of virtually every business in his constituency. You never would have thought a Tory MP could be in that position."

One former cabinet minister said they believed swathes of seats were now at risk, including Cheltenham, Chippenham, Guildford and even Surrey Heath, the seat of Michael Gove.

"Threatening no deal essentially hands our core seats across the south-west, south-east and south coast to the Lib Dems," the ex-minister said.

"We'll lose tons of decent MPs. The Lib Dems will pick off lots of the big beasts in Surrey and have some spectacular gains. Worst of all the new northern core will never materialise – the Labour vote is tribal. It's a suicidal vote strategy. I'm beginning to think Dominic Cummings is a Lib Dem sleeper agent."

Other Tory MPs have pointed out privately that the majority of seats where the Lib Dems are in second place are held by Conservative MPs.

One former cabinet source pointed to warnings given by several cabinet ministers who have departed, including Jeremy Hunt, David Gauke and Rory Stewart, about the electoral threat of the Liberal Democrats and the need to attract moderate Tory voters in order for the party to have a functioning majority.

The defeat in Brecon and Radnorshire came amid new warnings from the Bank of England governor, Mark Carney, that the challenges posed by a no-deal withdrawal on 31 October should not be played down. "It may take a while to get to the sunlit uplands," the outgoing governor told the BBC. "With no deal, the shock to the economy is instantaneous and instantly … you actually have businesses that are no longer economic.

"One would expect prices to go up. It's reasonable to expect – the markets are absolutely clear on this – that in the event of no deal, the exchange rate would go down for a period of time. And the area of the economy where that instantly translates into prices – it's at the forecourt of the petrol station and in fruit and veg."
With just 90 days left between today and the October 31st deadline, Johnson finds himself with little time and little room for error.
One option, obviously, would be to attempt to do what Theresa May was unable to do three times this year, come up with a Brexit resolution in negotiations with the European Union that would be acceptable to a majority in the House of Commons. The problem with this option is that the opposition to the deals that May negotiated was so strong, even among her own Members of Parliament, that she suffered three politically humiliating defeats the last of which was essentially the final straw that led to her decision to step aside. The reason for this appears to be the fact that the pro-Brexit forces in Parliament are objecting to the price that E.U. negotiators are demanding for a "soft" Brexit. While Johnson might be able to get some additional concessions from the E.U. it seems unlikely that any deal he negotiates would be substantively different from what May negotiated.
Another option would be the one hinted at in the articles above, specifically calling a General Election prior to the Brexit deadline with the hopes of getting a stronger majority than he has now. The issues Johnson faces there, though, are a combination of timing and political risk. On the timing side of the occasion, Johnson would have to call the election, which would essentially be a referendum on a hard versus soft Brexit with "Remain" being the position that would benefit the Liberal Democrats, sooner rather than later. This would mean an election in September, which he'd have to call this month, or one no later than early October, which he'd have to call by sometime in early September. The political risk, obviously, is that the Conservatives end up losing seats, either to the pro-Remain Liberal Democrats or to Nigel Farage's upstart Brexit Party. This could result in a situation where no party has a majority in Parliament and no party is able to form a majority.
In any case, there should be some idea of which direction Johnson intends to head soon because he really doesn't have much time to make a decision.