Brexit Dispute Leaves British Government In Disarray
With Brexit negotiations proceeding slowly, Theresa May loses her Brexit Minister and, more significantly, Foreign Secretary Boris Johnson, who is likely to become one of her leading critics inside the Conservative Party going forward.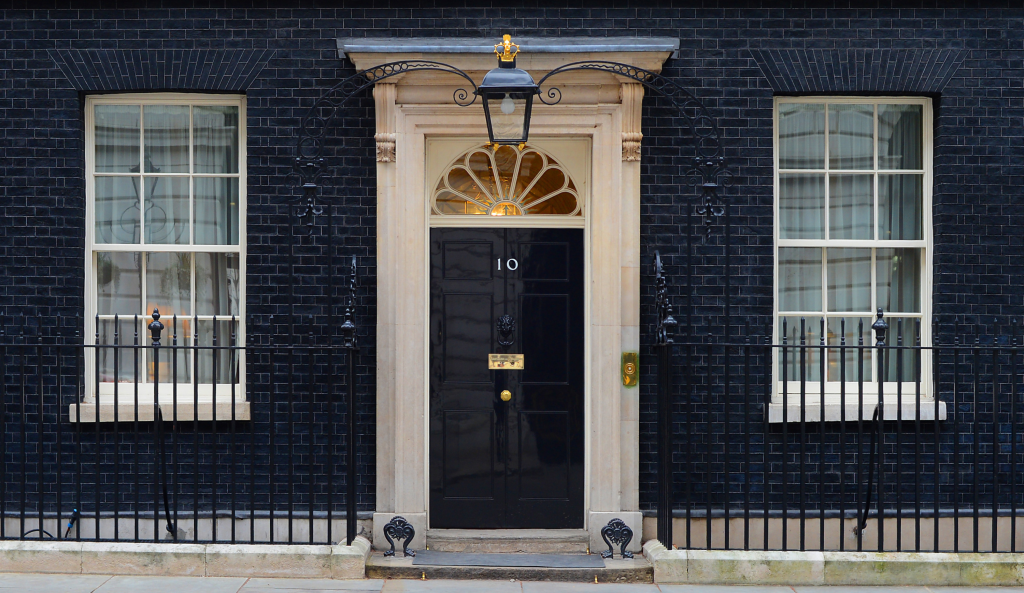 British Prime Minister Theresa May is dealing with a significant rebellion in her cabinet over the progress, or lack thereof, of negotiations with the European Union regarding the United Kingdom's exit from the E.U.:
LONDON — Boris Johnson resigned as Britain's foreign secretary on Monday, becoming the second cabinet minister to quit in less than 24 hours in protest over plans from Prime Minister Theresa May to soften the economic impact of British withdrawal from the European Union.

Mr. Johnson's departure followed that of David Davis, who quit as Brexit secretary late Sunday, and deepens the mood of crisis gripping Mrs. May's government three days after she thought she had won agreement from her cabinet on a Brexit plan.

The public face of the 2016 campaign that persuaded Britons to quit the European Union, known as Brexit, Mr. Johnson is perhaps the most high-profile advocate of leaving the bloc, and his departure highlights the depth of the bitter divisions in Mrs. May's government.

On several occasions, Mr. Johnson had appeared to undermine Mrs. May's strategy, and in comments that were recently leaked, he described her government as lacking "guts," unfavorably comparing the prime minister's negotiating style to that of President Trump.

After the surprise resignation of Mr. Davis, Britain's chief negotiator in withdrawal talks with the European Union, there was an ominous silence Monday morning from Mr. Johnson, who was scheduled to host a diplomatic meeting in London to discuss the western Balkans.

Then, around 3 p.m., Mrs. May's office issued a statement that said simply: "This afternoon, the prime minister accepted the resignation of Boris Johnson as foreign secretary. His replacement will be announced shortly. The prime minister thanks Boris for his work."

The pound dropped against the dollar as news of the resignation broke, and Conservative lawmakers appealed to their colleagues not to demand a confidence vote in Mrs. May's leadership.

Such a move could be set off by just 48 of her party's lawmakers — although it would take many more to dislodge her. Earlier, Mr. Davis told the BBC that he was not encouraging a challenge to Mrs. May, and ruled himself out as a contender if there were one.

But the resignation of Mr. Johnson reignited the debate just as Mrs. May was hoping that she had restored some stability to the government by announcing that the pro-Brexit minister Dominic Raab would replace Mr. Davis.

Addressing Parliament on Monday, Mrs. May said the options presented so far by European Union negotiators were unacceptable to Britain.

"If the E.U. continues on this course, there is a serious risk it could lead to no deal, and this would most likely be a disorderly no deal," she said. "A responsible government must prepare for a range of potential outcomes."

As a result, she said, the cabinet agreed on Friday to step up preparations for such an outcome, although she acknowledged that a sudden, hard exit without any agreements on trade, customs or migration "would have profound consequences for both the U.K. and the E.U.," and should be avoided.

The resignation Sunday night of Mr. Davis, who was among the members of the prime minister's cabinet demanding a more complete break from the European Union, known as a "hard Brexit," revealed the intensity of the split in the cabinet, although he did not appeal to other ministers to follow him.

Mr. Davis said that he could not accept the approach that Mrs. May demanded in the meeting with top officials on Friday, contending that Britain was giving away too much, too easily in negotiations with the union, and that he was leaving his job because he could not, in conscience, argue for the cabinet's Brexit position in public.

Other members of Mrs. May's cabinet have been arguing for a "soft Brexit," which would seek to maintain economic stability by keeping closer ties to the European Union after Britain leaves. Most recently, Jaguar Land Rover and Airbus have expressed concerns about the government's approach to the negotiations.

Mr. Davis specifically cited concerns about any agreement that would leave Britain in a customs union and the single market.

"The general direction of policy will leave us in, at best, a weak negotiating position, and possibly an inescapable one," he wrote in a letter to the prime minister that was released publicly. "The cabinet decision on Friday crystallized this problem."
More from The Guardian:
Boris Johnson has resigned as foreign secretary, becoming the third minister in 24 hours to walk out of the government rather than back Theresa May's plans for a soft Brexit.

The prime minister hammered out a compromise with her deeply divided cabinet in an all-day meeting at Chequers on Friday but after consulting friends and allies Johnson decided he could not promote the deal.

Pressure on the foreign secretary had been mounting since fellow pro-Brexiter David Davis resigned as Brexit secretary on Sunday night, swiftly followed by his No 2 at the Department for Exiting the EU, Steve Baker.

A Downing Street spokesman said: "This afternoon, the prime minister accepted the resignation of Boris Johnson as foreign secretary. His replacement will be announced shortly. The prime minister thanks Boris for his work."

Friends said Johnson had been finalising his resignation letter, but Downing Street announced his departure before he had completed it.

After the Chequers summit, it emerged that Johnson had referred to attempts to sell the prime minister's Brexit plan as being akin to "polishing a turd".

As the flamboyant public face of the Vote Leave campaign, his departure will deepen the sense of crisis around May, and increase the chances that she could face a vote of no confidence.

One senior Brexiter suggested more resignations could follow if May sticks to her plan for a "common rule book" with Brussels: "They'll keep going, one by one, until she either junks Chequers or goes."

Johnson's resignation was announced on Monday afternoon as Labour MPs were being briefed about the government's soft Brexit plan by May's de facto deputy, David Lidington.

(…)

May appeared before a packed house of Commons, cheered loudly by Tory MPs as she arrived in the chamber minutes after news of Johnson's resignation had emerged. The prime minister acknowledged the resignations of Davis and Johnson at the beginning of her statement on Friday's Chequers agreement, briefly thanking Davis for steering through the "most important legislation for generations" and Johnson for showing passion in promoting "global Britain to the world".

The prime minister did not elaborate on the turmoil engulfing her government in detail, saying only that "robust views had been exchanged around the cabinet table, as they have been around the breakfast table". She added that she now expected cabinet members to conform to collective responsibility now that a soft Brexit policy had been agreed at Chequers.

Other ministers supporting hard Brexit took up their places on the frontbench, including Andrea Leadsom, Liam Fox and Penny Mourdant. Michael Gove arrived late, unable to get a seat on the frontbench initially, before taking a seat on the benches reserved for cabinet members after Corbyn's speech. But there was no sign of either Johnson or Davis in the chamber.

Speaking after May, Corbyn said there was a crisis in the government, accusing her of presiding over "two years of soundbites, indecision and cabinet infighting" adding that "more and more people [are] losing faith that this government is capable of delivering a good Brexit deal and that is just within her own cabinet."
Given the fact that these moves come on the eve of both a summit meeting in Brussels and the first-as-President visit of President Trump to the United Kingdom, they are somewhat surprising to the extent that one would have thought that the Cabinet would have wanted to maintain at least the appearance of a united front prior to these events. Apparently, though, the meeting late last week to attempt to resolve the ongoing disputes over whether to continue negotiations with Brussels in the hopes of reaching a deal on a post-Brexit trade deal and other issues or to move forward under the assumption that no such deal will be possible in the short term and go forward with a so-called "hard Brexit" that would leave the United Kingdom without a trade deal with its largest neighbor and face the prospect of going forward without one for a considerable period of time.
In the short term, of course, the biggest question this creates is what it means for Theresa May's future as both the leader of the Conservative Party and as British Prime Minister. As noted above, it would only take 48 members of her own party to sign a letter to force a vote of no confidence against May in the House of Commons. While it seems likely that May would survive that battle in the short term if only because it's unclear who would succeed her if she were pushed aside and because it doesn't appear that there's much eagerness in Parliament for yet another General Election after the one that took place in 2015 and then the snap election that May called last year that resulted in her losing a gamble that, at first, seemed as though it would solidify her party's control over the House of Commons. At the same time, the fact that Brexit negotiations are proceeding slowly, and apparently not going well, likely means that May is going to be on unstable ground going forward.
An additional factor that could contribute to future headaches for May, of course, is the fact that Boris Johnson is now outside the government and likely to become the leader of the hard Brexiteers inside the Conservative Party. Johnson has made no secret of the fact that he has his eye on becoming Prime Minister himself someday and keeping him on board as Foreign Secretary was, in retrospect, a smart move on May's part in that it helped to keep perhaps her most potent political rival under some degree of control. Now that he's outside the government, though, Johnson will likely feel free to become one of May's strongest critics inside the Conservative Party and, potentially, a challenger for the leadership of the party should the ongoing Brexit negotiations continue to go as badly as they have been. This could make the next several months in London very interesting to watch to say the least.