Can Anthony Weiner Survive?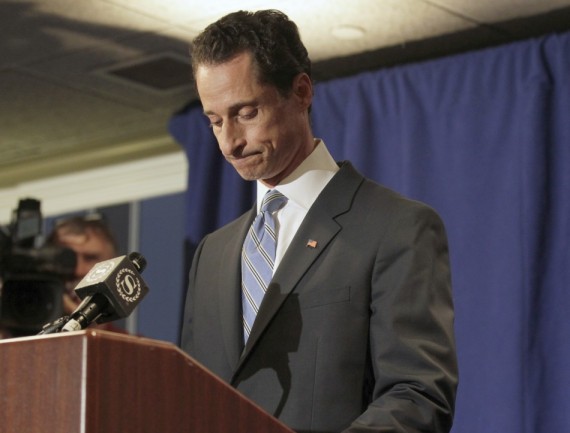 James Carville doesn't think so, and notes that Weiner didn't really have many allies on Capitol Hill before this story broke:
Whether or not Rep. Anthony Weiner's political career can survive this scandal depends on what else – if anything – comes out.

"If the facts keep coming out more and more, and people start freaking out, he talked on the congressional phone or something like that, it's going to be, it's going to be iffy," James Carville told me. "And one of the reasons is he is a talented guy, but he's not a particularly popular guy in the caucus."

No Democrats have publicly supported the embattled Congressman and Leader Pelosi called for an ethics investigation.
called

"They are really mad at him. You can just see former speaker Pelosi is furious," Carville said.
Carville is largely correct here. If it turns out that there's more to this story — if, for example, Weiner actually had a physical relationship with one of these women after he was married or one of the women was underage without his knowledge — then it's likely to be the final nail in his coffin. If the only thing that anyone comes up with is that he might have talked to one of these women on a Congressional phone, which would just be further evidence of stupidity since calls to and from those phones are logged, I don't think that's going to be enough to either get him in serious ethics trouble, or force him to resign. All this proves is that, once again, someone in Washington has forgotten the truism that the coverup is often worse than the alleged offense.
Meanwhile, Weiner seems to be losing his friends on cable as well. Last night, Ed Schultz, who has had Weiner on frequently, called on Weiner to resign:
And Jon Stewart, who is actually, personal friends with Weiner, has been unrelenting, both last week and, last night:
Weiner may or may not survive politically but his days as a darling of the cable hosts on the left is, I think, over.