Can The Buttigieg Boomlet Last?
Pete Buttigieg is getting a lot of attention for a relatively unknown candidate. but it's unclear if it can last.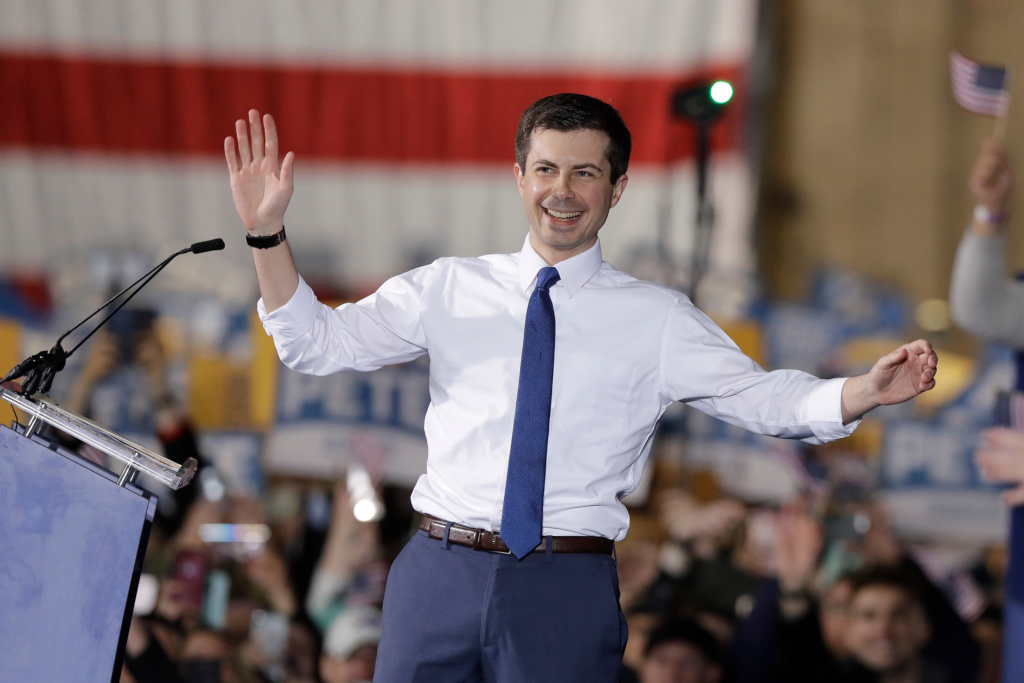 Of all the current Democratic candidates for President, the one that has been the most surprising in terms of his reception by voters, the media, and his performance on the stump has been South Bend, Indiana Mayor Pete Buttigieg, who entered the Presidential race earlier this month and has seen himself rise in the polls to the point where he's on a par with far better-known candidates such as Kamala Harris, Beto O'Rourke, and Elizabeth Warren. As The Washington Post's Dan Balz notes, the question is how long this momentum can last and whether or not it's sustainable going forward:
South Bend Mayor Pete Buttigieg is on a trajectory that few people would have imagined when he first formed his presidential exploratory committee. His poise and thoughtfulness have produced accolades on Twitter and cable TV that must make him blush at times. But his performance has made him the surprise factor in the Democratic nomination race.

What happens as the campaign moves ahead is the interesting question. History is an uncertain guide but still worth examining as Buttigieg tries to capitalize on the attention he has gotten. Is he a genuine breakthrough candidate, whose rise to prominence shatters both barriers and expectations? Or is he like some candidates of the past, who found a following within a segment of their party's electorate — or the attention of the media — but could not move beyond it?

Several past candidates come to mind in trying to assess the Buttigieg phenomenon. One is Barack Obama. Another is former New Jersey senator Bill Bradley. A third is former Arizona governor Bruce Babbitt. All had their moments. All were the subject of favorable and sometimes gushing media coverage. Only Obama went on to become both his party's nominee and president of the United States.

Obama is the candidate anyone like Buttigieg would like to become: a history-maker, an outsider who shook the system, a political meteor who flashed across the nation's screens but didn't burn out. Obama's 2004 keynote speech to the Democratic National Convention turned him into an overnight political celebrity. By the time he announced his candidacy for president more than two years later (and after election to the U.S. Senate), he was already destined to become the most serious challenger to Hillary Clinton for the 2008 Democratic nomination.

Buttigieg's rise has been far more condensed — and limited. He formed his exploratory committee in January, released an autobiography in February and drew minimal attention. He broke through in March during a CNN town hall in Austin, where his calm and steady presence, and a slashing sound bite aimed at Vice President Pence as a "cheerleader for the porn star presidency," blew up Twitter and began what has been a flood of favorable media attention.


Buttigieg, aided by communications director Lis Smith, has adopted the approach that Donald Trump followed early in his 2016 campaign to the presidency, which is to make himself available to every news organization and every reporter that wants him. In an era when campaigns are shaped by national conversations, maximizing these opportunities is critically important. Buttigieg is aware that one favorable interview leads to another and that one favorable story leads to another. As long as he stays steady on his feet, attention ripples ever wider.

(…)

The Democratic coalition has changed since 2008, so the party Buttigieg seeks to lead is of a different mix. Women, especially those with college degrees, play a more significant role. Younger voters, those of Buttigieg's generation (he is 37) and younger, could have a bigger influence, though they are not certain primary or caucus voters. As an openly gay candidate, Buttigieg also will have appeal to the LGBTQ community that is a more important force in Democratic politics.


Perhaps that gives him opportunities to put together a winning coalition that Bradley or other candidates with similar followings did not have 20 or more years ago. But one way or the other, he will need both greater and broader support, especially in the black community. In a crowded and diverse field of candidates, that challenge could be significant. Buttigieg's opening act has given him early opportunities. What he does with them will be more telling.
Looking at the numbers, Buttigieg has been doing surprisingly well for a candidate that many people had never heard of prior to his entry into the race for President. While he only registers one percent in the most recent Des Moines Register poll of Iowa Democrats, for example, he is doing much better nationally. In the RealClearPolitics poll average., for example, he's averaging 6.0% of the vote, with some polls putting him as high as 9%. This puts him in the same territory as candidates such as Elizabeth Warren, Beto O'Rourke, and Kamala Harris, all of whom were better known at the start of their campaigns than he was. On the fundraising side. his most recent fundraising numbers show that he raised $7.1 million and has $6.4 million cash on hand. He's also been something of a media star, with frequent recent appearances on CNN and MSNBC that, by all accounts, have gone very well for him.
To say the least Buttigieg's rise is surprising for a number of reasons. At just 37 years of age, he's the youngest candidate in the field at the moment, and among the youngest in any major party to run for President.1 His only political experience has been as Mayor of South Bend, a city of just over 100,000 people, an office in which he has served since 2012. Additionally, he was relatively unknown outside of some inner Democratic political circles prior to entering the race. Despite all of this, though, he does seem to have several positive things going for him, including an energetic campaign style and a personality that seems to be doing well on the campaign stump in the short time that he's been a candidate. He also happens to be the first openly gay candidate in either major party, a fact which is in no small way responsible for the attention he's been getting from the media.
On the issues, Buttigieg appears to be trying to appeal to both the progressive wing of the Democratic Party and the more centrist wing of the party, with a concerted effort to reach out to younger voters who may be frustrated by the fact that the top candidates in the field are all in their 60s and 70s. On the issues, his stances are traditionally Democratic but there really doesn't appear to be any single issue on which he stands out compared to the other candidates For that reason alone, one has to wonder how long this Buttigieg Boomlet can last and whether he will be able to vault himself into more serious consideration by voters, especially in Iowa where it would seem as though he'd at least need to make a respectable showing in the caucuses for his campaign to be taken seriously going forward.
In his analysis, Balz compares Buttigieg to candidates such as Bill Bradley, who ran for the Democratic nomination in 2000 in a field that was largely dominated by then Vice-President Al Gore. and Bruce Babbitt, the former Governor of Arizona who ran for the Democratic nomination in 1988. The difference at least at this point is that Buttigieg has not reached the level of support that either Bradley or Babbitt did before they ultimately dropped out of the race after the first round of primaries. Indeed. at this point, the question for Buttigieg is whether he faces the danger of peaking far too early in the campaign to do himself any good.
1
The youngest candidates ever to run for President of a major party are William Jennings Bryan who first ran when he was 36 in 1896, Harold Stassen, who first ran when he was 37 in 1944. and Thomas Dewey, who was 38 when he ran against Franklin Roosevelt in 1944.