Charlie Crist To Speak At Democratic Convention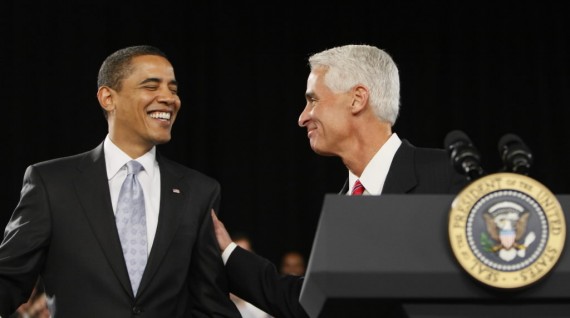 One day after endorsing Barack Obama in an Op-Ed piece, former Florida Governor Charlie Crist has been given a speaking slot at next week's Democratic Convention:
Florida's former Republican Gov. Charlie Crist will be a speaker at the Democratic National Convention.

An official with President Barack Obama's campaign said Sunday that Crist will speak at next week's convention in Charlotte, N.C., but the day hasn't been worked out.

The official wasn't authorized to speak and requested anonymity.
If this is the "surprise Republican" that Democrats had promised for the convention, color me unimpressed. Crist doesn't strike me as a guy who carries much weight outside Florida and, even there, I can't see him having much of an influence on the race. Nonetheless, this will likely be considered a big deal by pundits who enjoy pointing to things that are mostly irrelevant and telling us they're important.
Also, it's worth noting that Crist likely has ulterior motives here. It's been rumored for some time now that he is interested in running for Governor in 2014, either as an Independent, or as a Democrat. This advances that cause.