Clay Aiken Hanging On By A Thread In North Carolina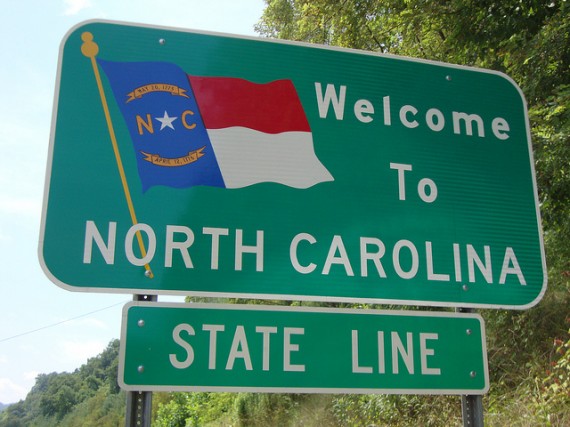 In addition to the Senate race, there were primaries in a whole host of races in North Carolina yesterday, including the Democratic primary in the state's Second Congressional District which happens to include American Idol star and North Carolina native Clay Aiken. Given the makeup of the district, whomever the Democrats put up here is pretty much guaranteed to lose the race, but it garnered a lot of media attention because of Aiken's presence in the race. Aiken even got interviewed live on CNN and MSNBC, which is something that a basically doomed candidate for Congress almost never gets. With the polls having been closed about seventeen hours now, though, Aiken's race remains too close to call:
In a race more dramatic in its last moments than an "American Idol" finale, Clay Aiken is locked in a race too close to call in the Democratic primary in North Carolina's 2nd congressional district.

With 100 percent of precincts reporting, the 2003 Idol runner-up was only besting businessman and former state commerce secretary Keith Crisco by 372 votes, according to the Associated Press. A third candidate, family counselor Toni Morris, came in last.

Aiken spoke to supporters late Tuesday night and got a laugh when he said he "prefer(s) it when they just open the envelope and tell you who won."

"We are comfortable not only with the results we've seen this evening. We are comfortable not only with how we'll feel tomorrow morning, but more than anything we're comfortable with the way this campaign was run," Aiken said.

Aiken was outspent by Crisco, who ran four television ads to Aiken's one, but Aiken may have benefited from higher name recognition. The singer was recently endorsed by the man who beat him over 10 years ago — Ruben Studdard, who tweeted last week he was "proud of my friend" and "we need more people like him in Congress."

The singer turned congressional hopeful said celebrity can be a double-edged sword.

"There's obviously a little bit of a hurdle that we've had to overcome. Obviously the name recognition is a plus — it gets people to the table," Aiken told ABC News while visiting polling places Tuesday. "There is that challenge of getting people to see me in a different light, to change the lens that they're looking at me through, but the name recognition has gotten people to the table and gives us the chance to actually talk to people. And once we actually talk to people, it's easier to get them to look at me in a different way."

In his announcement video, Aiken said he is "not a politician" and he didn't "ever want to be one, but I do want to help bring back, at least to my corner of North Carolina, the idea that someone can go to Washington to represent all the people, whether they voted for you or not. "

It's possible that he will get his chance now, but his — or Crisco's — general election battle will be steep. Republican Rep. Renee Elmers, the incumbent, is heavily favored and she has outraised Aiken by almost six times. If he makes it through the runoff, Aiken may be able to reel in some national Democratic money on his name ID and celebrity status, but it still will be a difficult race for any Democrat in the conservative district.
Difficult is an understatement. The North Carolina 2nd is a heavily Republican district that Mitt Romney won by 16 points in 2012 and John McCain won by 13 points in 2008. The idea that any Democrat is going to have a chance there is laughable. Nonetheless, if Aiken does pull out a victory I'm sure the media will spend some time on the race because, of course, a celebrity who loses by a wide margin is far more interesting than just some nobody who loses by a wide margin.