Colorado Passes National Popular Vote Compact
We may be a little closer to ending the tyranny of the Electoral College.
Searching to see where the national vote totals for President Trump and Joe Biden stood, I inevitably got a link to the website of the National Popular Vote compact. It notes that Colorado is about to become the first state to pass the initiative, which we've written about here many times over the years, at the ballot box. That brings the total up to 209 Electoral votes out of 270 needed.
In addition to the Colorado news, I was somewhat amused by the collection of articles highlighted on the main page: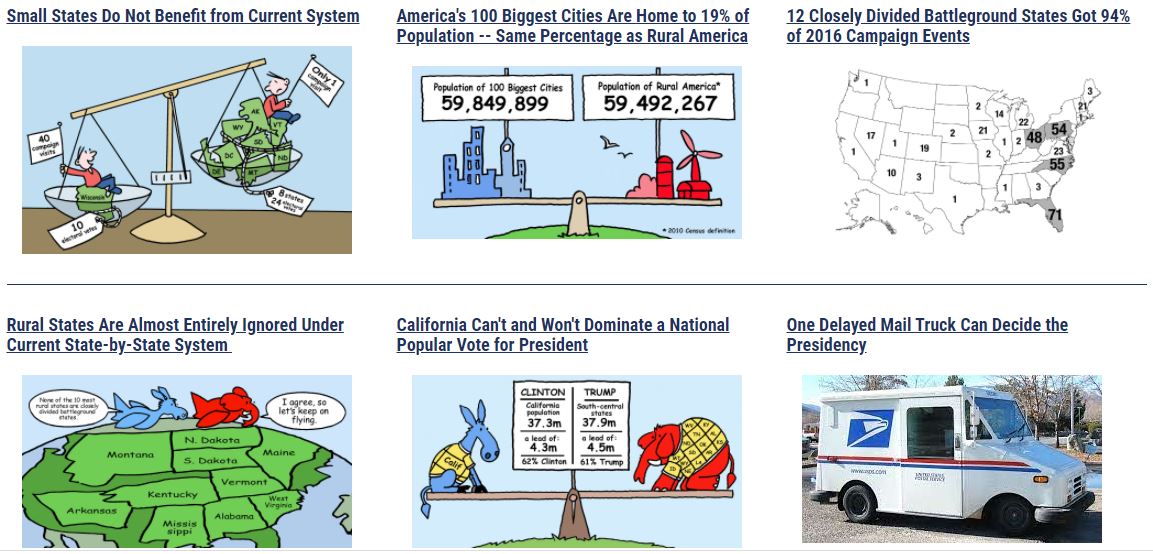 It's like a Steven Taylor's Greatest Hits album.
UPDATE: Per Michael Cain's comment below, the Colorado legislature had already passed the law last year. The voters merely affirmed it yesterday. Additionally, the NPV website was already counting Colorado in its 196 Elector figure, so I made an error in adding another 9.
So, here's where we are:
So far, 15 states and the District of Columbia — totaling 196 electoral votes, including Colorado — have signed onto the compact, putting the effort 74 electoral votes away from hitting its target. Backers of the proposal say it has passed one chamber of the state legislatures of nine additional states whose electoral votes total 88. If those states join the compact, the compact will pass the 270-vote goal.