Confirmation Bias, Hidden Agendas, and the Challenges of Conversation
A blog post and resulting Twitter exchange point to a larger problem in our political dialog.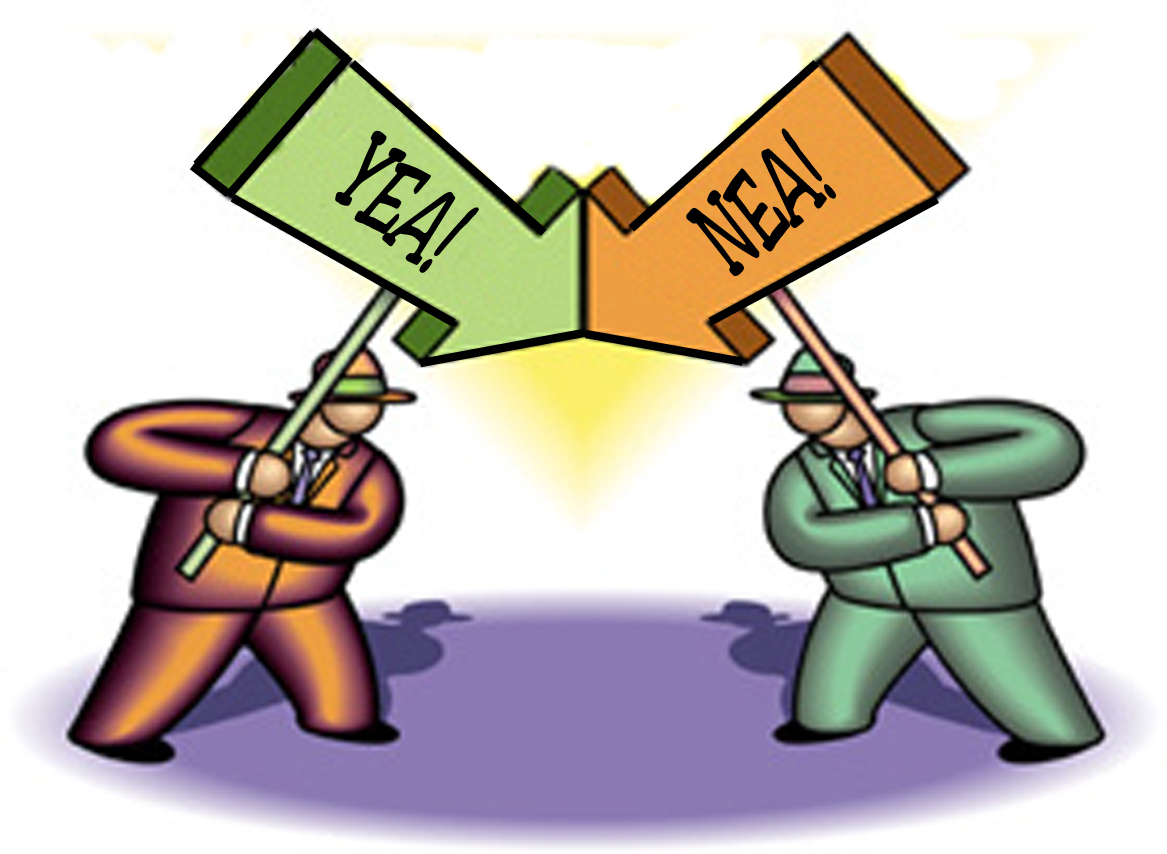 My early-morning blog post, "YouTube Shooter Nasim Aghdam Was Crazy," wasn't very good. In a rush to get something posted, I assumed a lot of reader knowledge. A hazard of political blogging, especially for those of us who have been doing it a very long time, is assuming that readers are familiar with that larger body of writing and can fill in some gaps for themselves.
In reality, there was a hidden agenda in the post that regular readers likely intuited but casual readers might not have: it's part of an ongoing series of posts, going back to the earliest days of the blog, arguing against our post-9/11 habit of categorizing every spree shooter—especially if they have a foreign-sounding name—as "terrorists." In most cases, I argue, they're really just crazies without any political motive.
As regular commenter SKI noted in the discussion forum, "Calling her 'crazy' doesn't help. Millions of US citizens have mental health issues. Few are murderous." That's certainly true. But the point of the post wasn't to call for action against the mentally ill. Indeed, as the conclusion noted, I don't think there was enough evidence before her shooting spree that Ashdam was actually mentally ill. I'm simply noting that, in most cases, we're dealing with idiosyncratic situations in which people undergoing normal life stresses acted in an irrational, violent manner.
At any rate, my hidden agenda ran into another:
Her act was heinous & she may not have been well, but look at the gendered language here. She's "crazy" not "mentally ill".
When it was revealed the shooter was a woman many instantly speculated it was romantic – because we can't think of women as politically motivated. https://t.co/cQreBskezP

— Stephanie Carvin (@StephanieCarvin) April 4, 2018
While I've never met Stephanie, I've known her virtually through Twitter for years and was rather taken aback by this accusation. Helpful or not, I routinely use similar language to describe male shooters. I nowhere speculated that the shooter was motivated by romantic entanglements. Further, while my opening assumption when hearing about a terrorist act is that it was committed by a man or men, I've written about, for example, women suicide bombers at least as far back as a dozen years ago.
So, I pushed back:
I'm a political scientist, not a psychiatrist. "Crazy" is my default diagnosis for spree shooters for aren't motivated by a political agenda. https://t.co/p97XkocEF0

— James Joyner (@DrJJoyner) April 4, 2018
"Crazy" isn't a gendered term.

— James Joyner (@DrJJoyner) April 4, 2018
This went back and forth a bit before I understood that she wasn't interested in whether I was personally engaging in the conduct of which I was being accused.
Funny how all of these white male shooters were "mentally ill" or "a very challenged" person.

And just to be clear – you have described the Las Vegas Shooter and Mark Anthony Conditt as "crazy" then, right?

— Stephanie Carvin (@StephanieCarvin) April 4, 2018
While I didn't blog about Conditt, I was able to show that I had used similar language for male perpetrators:
We've got over 30,000 posts at OTB and multiple authors (plus, comments come up, too), so hard to search for specific keywords. But see, for example, https://t.co/XAwTnWV9o3

— James Joyner (@DrJJoyner) April 4, 2018
I'm not a newspaper reporter. I'm making an assessment based on crazy rants on social media platforms.

In fairness, I used "nutjob" for the Aurora theater shooter rather than "crazy." I don't think either are gendered.https://t.co/PDELHw5ADK

— James Joyner (@DrJJoyner) April 4, 2018
She simply had an agenda and my post—probably, just its headline—was a convenient way to push it. Actually, two agendas:
So as someone who used to write up analysis of this for a living, "crazy" and "nuts" are not useful terms for anyone. Second, pretty much all of the research on women in violent extremism shows that the language we use to describe women is different from that of men.

— Stephanie Carvin (@StephanieCarvin) April 4, 2018
My graduate student did an empirical study of the way female (shahida) and male (shahid) bombers are described in English language media around the world. Women were about 4x as likely to be described as mentally ill. This isn't you. This is a problem generally. pic.twitter.com/r82eVv8t8l

— Stephanie Carvin (@StephanieCarvin) April 4, 2018
Her first point is a variant of SKI's.  I'm perfectly amenable to the notion that "crazy" isn't a useful analytical term. Maybe there's a better shorthand for someone who's off their rocker and not motivated by a larger agenda.
The second point is also perfectly valid. If we're more likely to call women "crazy" and apply different terminology to men, that's a problem. And it may indeed be problematic even for people like me who demonstrably do the same thing with men if readers react to it in a gendered way. Again, that's a discussion I'm happy to have.
Quite some time back, Dan Drezner noted that he operated on a hierarchy of carefulness,  with Tweets and blog posts on the lowest end and peer-reviewed articles and books on the upper end. I'm sure most of us do the same. Certainly, my early-morning blog post wasn't my most detailed work. This is exacerbated when we're blogging or tweeting about things that provide an easy target for our favorite hobby horses.
This mindset enhances the likelihood of confirmation bias. When we see an example of something that appears to fall into our particular agenda's wheelhouse, we're poised to swing at it. I'm sure I'm guilty of that from time to time, imputing agendas to writers and actors that aren't there.
The discussion would have been far more useful framed as, well, a discussion rather than as an accusation. Rather than imply that I was being a bigot, why not simply @ me with a question: "Would you have implied that same label to a man?" We could quickly have established that, yes, in fact, I do it all the time. From there, she could have advanced her agenda much more readily: "It turns out that doing so isn't useful. Here's what my research has shown . . . ."
Again, that's not our general tendency on social media. Grandstanding is easier than dialog and, in any case, most big name reporters and politicians use their Twitter feeds as broadcast outlets, not venues for conversation. But we can certainly try to have conversations with people with a reputation for engagement.