Congressional Constitution Reading Missed An Entire Section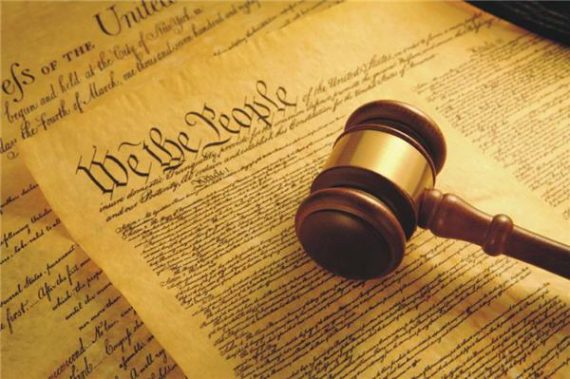 The Republican effort to read the Constitution on the floor of the House on Thursday didn't come off without at least one mistake:
The U.S. Constitution has still never been read in its entirety and in order on the House floor.

During Thursday morning's "historic reading," one member apparently skipped Article 4 Section 4 and part of Article 5 when he or she inadvertently turned two pages at once, Rep. Bob Goodlatte (R-Va.), who was in charge of the reading, said on the House floor this afternoon.

Goodlatte returned to the House floor at 2:23 p.m., more than two hours after the error occurred, read the missing sections, and placed them officially in the congressional record.
Here are the portions that were missed:
Article 4 Section 4: The United States shall guarantee to every State in this Union a Republican Form of Government, and shall protect each of them against Invasion; and on Application of the Legislature, or of the Executive (when the Legislature cannot be convened) against domestic Violence.

Article 5: The Congress, whenever two thirds of both Houses shall deem it necessary, shall propose Amendments to this Constitution.
Ironically enough, many conservatives have cited Article IV, Section 4 in arguments over illegal immigration, arguing that the failure to protect the border constitutes an "invasion" and that the Federal Government is therefore not fulfilling its responsibilities under the section.