Contraceptives And Hobby Lobby At The Supreme Court
Hobby Lobby has a strong argument under RFRA but the precedent would be dangerous.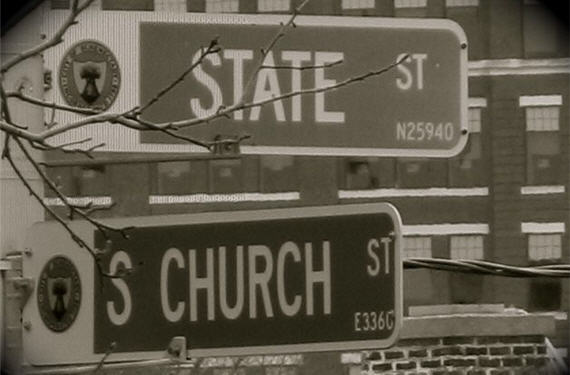 Just about exactly two years to the day after the Supreme Court heard oral arguments challenging the Constitutionality of the individual mandate and other related parts of the Patient Protection And Affordable Care Act (PPACA), the law was before the nation's highest court again today. This time the Justices were hearing arguments in two cases involving challenges to the mandate propagated by the Dept. of Health and Human Services requiring employers to provide, among other things, coverage for most forms of prescription birth control as part of their employer-provided coverage. Almost as soon as that mandate was announced, there were objections from religious organizations that would potentially be covered by the mandate, such as hospitals and other non-profit entities run by the Catholic Church and other religious organizations. In response to these initial round of protests, the Obama Administration ended up modifying the mandate in an effort to placate the concerns coming from religious organizations. To a large degree, though, these modifications were not seen as sufficiently addressing the concerns of the religious organizations and, in short order, a series of lawsuits were filed by religiously affiliated organizations ranging from Notre Dame University to a charity run by the Little Sisters of The Poor. Those cases remain pending at various levels of the Federal Court system,
In addition to the cases filed by religious organizations, though, there have also been a series of cases filed by private for-profit corporations that make the contention that they too should not be required to comply with the contraceptive coverage mandate because it violates their religious beliefs. Typically, these businesses have been small closely-held corporations, but there have been a few notable exceptions involving larger corporations, albeit ones that are not publicly traded and owned by a small number of investors who are typically all related. One such corporation is Hobby Lobby, a privately owned business compromising some ~200 stores around the country that sell hobby and craft related material. The family that owns Hobby Lobby contends that it would violate their religious beliefs to provide contraceptive coverage as mandated by HHS and, today, their case was argued before the Supreme Court:
WASHINGTON — In an argument that touched on medical science and moral philosophy, the Supreme Court on Tuesday wrestled with whether corporations may refuse to provide insurance coverage for contraception to their workers based on the religious beliefs of the corporations' owners.

The court seemed ready to accept that at least some for-profit corporations may advance claims based on religious freedom. But the justices appeared divided along ideological lines over whether the objections before it, based on a requirement in President Obama's health care law, should succeed.

Justice Anthony M. Kennedy, who probably holds the decisive vote, asked questions helpful to both sides. He appeared skeptical that the two family-controlled companies that objected to the contraception coverage requirement were burdened by the law, as they could cease providing health insurance at all. He also expressed solicitude for "the rights of the employees."

But Justice Kennedy also had reservations about whether the government could require the companies in the case to provide coverage in light of the many exemptions and accommodations it has offered to other groups.

The lower courts are divided over whether corporations may object to generally applicable laws on religious liberty grounds.

In June, the United States Court of Appeals for the 10th Circuit, in Denver, ruled for Hobby Lobby, a corporation owned by a family whose members have said they try to run the business on Christian principles. The company, which operates a chain of arts-and-crafts stores and has more than 13,000 full-time employees of many faiths, objected to a requirement in President Obama's health care law that large employers provide their workers with comprehensive insurance coverage for contraception.

Hobby Lobby told the justices that it had no problem offering coverage for many forms of contraception, including condoms, diaphragms, sponges, several kinds of birth control pills and sterilization surgery. But drugs and devices that may prevent embryos from implanting in the womb are another matter, the company said; its owners believe those would make the company complicit in a form of abortion.

Failure to offer comprehensive coverage could leave it subject to fines of $1.3 million a day, Hobby Lobby said, while dropping insurance coverage for its employees entirely could lead to fines of $26 million a year. Those choices, the company said, placed a burden on its owners' religious beliefs in violation of the Religious Freedom Restoration Act of 1993.

In July, the United States Court of Appeals for the Third Circuit, in Philadelphia, ruled against the Conestoga Wood Specialties Corporation, which makes wood cabinets and is owned by a Mennonite family that had similar objections to the law. The Third Circuit concluded that "for-profit, secular corporations cannot engage in religious exercise."

The Third Circuit rejected an analogy to the Supreme Court's 2010 decision in Citizens United, which said corporations have a First Amendment right to free speech. Though the First Amendment also protects the free exercise of religion, Judge Robert E. Cowen wrote for the majority of a divided three-judge panel, "it does not automatically follow that all clauses of the First Amendment must be interpreted identically."

But a five-judge majority of an eight-judge panel of the Tenth Circuit, in the Hobby Lobby case, said that "the First Amendment logic of Citizens United" extended to religious freedom

"We see no reason the Supreme Court would recognize constitutional protection for a corporation's political expression but not its religious expression," Judge Timothy M. Tymkovich wrote for the majority.

A dissenting member of the court, Chief Judge Mary Beck Briscoe, wrote that the majority's approach was "nothing short of a radical revision of First Amendment law."
Lyle Denniston provides his usual concise summary of today's argument:
The hearing could not have been a pleasant experience for two experienced advocates — Washington attorney and former U.S. Solicitor General Paul D. Clement, and current Solicitor General Donald B. Verrilli, Jr., making a return engagement from their encounter two years ago when the Affordable Care Act first came up for review in the Court — when each won something.

In the end, what made trouble for each of them Tuesday was the slippery slope: if we ruled for you, what would that mean for other factual scenarios or other laws that might impinge on religious beliefs?

Clement was badgered throughout his time at the lectern, especially by Justices Elena Kagan and Sonia Sotomayor, who suggested that if corporations gain an exemption from having to provide birth-control services for their female employees, then the next complaint would be about vaccinations, blood transfusions, and a whole host of other medical and non-medical services that a company or its owners might find religiously objectionable.

Early in the argument, Justice Kennedy asked non-committally how the Court could avoid the constitutional issue of the mandate's impact on the right to freely exercise religion.  Clement said it would be easy, and relying only on a federal law, the Religious Freedom Restoration Act, would clearly favor a corporate exemption to the mandate.

When Kagan and then Sotomayor said corporations could accommodate their female workers' access to contraception at little financial cost, either by paying a penalty for not providing the service in the health plan or by giving up such a plan altogether, Kennedy chimed in to suggest that, financially, at least, it would be "a wash."

When those two explored whether the government was letting too many businesses escape the mandate by "grandfathering" their health plans, Kennedy interrupted to say that the conversation was focusing only on the mandate from the perspective of the employers.  What about the workers, who may not agree with their employers' religious beliefs, Kennedy asked skeptically:  "Does religion just trump that?"

When it was Solicitor General Verrilli's turn at the lectern, he found immediately that Chief Justice John G. Roberts, Jr., and Justices Antonin Scalia and Samuel A. Alito, Jr., were ready to pounce, disputing each of the government lawyer's core points about the need for the contraceptive mandate in this context.

When Verrilli began putting heavy emphasis on his point that the Court, in weighing religious claims, must take full account of the negative impact that has on "third parties" who would be affected, Justice Scalia told him that the RFRA law makes no mention of third-party interests.

When Verrilli said the Court has never found a right to exercise religion for corporations, Alito wondered if there was something wrong with the corporate form that it would not be accorded religion freedom rights.  Did Verrilli agree, Alito said, with a lower court's view that the only reason for a corporation to exist was to "maximize profits?"  Verrilli said no, but Alito had made his point.

Chief Justice Roberts wondered why, if a corporation could bring a claim of race discrimination, why couldn't it bring a claim of religious discrimination?  And, seeming to look for a way to rule narrowly for corporations, he suggested that the case might be decided by finding such protection only for corporations that are owned by a tightly limited group of shareholders.  Verrilli tried to resist both thrusts.

As Verrilli's situation worsened, Justice Kennedy moved in to wonder why it was that Congress would allow a government agency — the Health and Human Services Department — "the power to decide a First Amendment issue of this consequence….  That is for Congress, not for an agency."  Kennedy would repeat that criticism later in the argument.
As usual, Justice Kennedy appears to be the swing vote in this case and he will likely end up being the author of the decision in this case when it's ultimately handed down in June. Additionally, while keeping in mind the general rule that one cannot always determine how a case will be decided based on oral argument, it appears from today's argument that Kennedy, and perhaps other Justices on the Court, are looking for some kind of middle ground between the position advocated by the attorneys for Hobby Lobby and the position advocated by the Federal Government. As I've noted in my previous posts on these cases, the arguments advanced by employers such as Hobby Lobby are not entirely without merit. Based at least on the provisions of the Religious Freedom Restoration Act, there is a strong argument that providing the coverage in question would indeed impose a burden on the religious beliefs of the owners of the company that outweighs the public interest at issue here. Even if one agrees, for example, that expanding access to affordable birth control is an important public policy goal, there are less restrictive means by which the Federal Government could accomplish this goal, including direct subsidies to the employees themselves as at least one of the Justices noted during argument today. Given that, one could make a very good case that the Court should rule in favor of Hobby Lobby in this particular case.
The issue facing the Supreme Court, though, is the fact that their ruling here is likely to have an impact far beyond Hobby Lobby and the other employers challenging the contraceptive coverage mandate. If the Court issues the broad ruling that Hobby Lobby wants, then it will establish a precedent that says that any corporation, regardless of size, can evade a generally applicable law by citing an alleged strongly held religious belief. Given the nature of such claims, it will be next to impossible for anyone to question the validity of those beliefs without potentially violating the First Amendment. While some of the hypothetical situations cited by opponents of Hobby Lobby's position have been a bit ridiculous, it is nonetheless true that a ruling completely in their favor would likely open doors that we probably should not be opening. For that reason, it's likely that what we'll see from the Court will be something that goes down the middle, perhaps a decision that rules in Hobby Lobby's favor while making clear that the ruling should not be applied beyond the specific facts of the case before the Court. More broadly, of course, Congress could alleviate the confusion here by amending, or even repealing the RFRA given that it appears to conflict with settled First Amendment law, but that's not likely to happen in the current political context.
In any event, check back in June and we'll see what the Court does.
Here's today's transcript, I'll update with a link to the audio recording of today's argument when it is posted by the Court: