Corzine Said To Have Known About Misuse Of Customer Funds At MF Global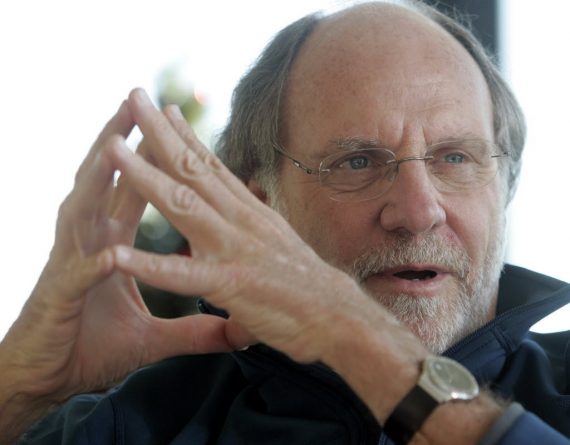 An outsider auditor is apparently telling Senate investigators a different story about what Jon Corzine knew than the former Governor did:
The regulatory arm of CME Group has turned over interviews to the Justice Department that allege former MF Global chief Jon Corzine knew that the now-bankrupt brokerage firm used customer money to lend to a European affiliate, a CME executive said on Tuesday.

The information is fourth-hand but is the strongest statement yet from a regulator that Corzine may have personally known customer funds were diverted for firm use.

Federal investigators are probing why hundreds of millions of dollars in customer funds are missing, and whether the futures brokerage raided customer money to try to counter a liquidity crisis, a major violation of industry rules.

Corzine, who resigned as chief executive of MF Global early last month, has given sworn testimony that he does not know where the money is, but it is unclear if this latest revelation will legally harm him.

CME Executive Chairman Terrence Duffy, testifying to the Senate Agriculture Committee, on Tuesday said a CME auditor participated in a phone call during which an MF Global employee indicated that Corzine knew of the loan.

During an internal CME interview, the auditor also revealed that the loan was for roughly $175 million to a European affiliate of MF Global and was likely made in the last couple of days prior to the firm's October 31 bankruptcy, Duffy said.

The CME is a front-line regulator for MF Global.

"A CME auditor … participated in a phone call with senior MF Global employees wherein one employee indicated that Mr. Corzine knew about the loans that had been made from the customer segregated accounts," Duffy said.

A spokesman for Corzine and his lawyer, Andrew Levander, declined comment.
This isn't definitive proof of wrongdoing, or of perjury for that matter, but it certainly raises some eyebrows. And it makes me wonder again why Corzine testified under oath when he didn't have to.