David Shulkin Insists He Was Fired, That Could Be Legally Significant
The Trump Administration says David Shulkin resigned as Veterans Affairs Secretary. Shulkin says he was fired. Which one of them is right could be legally significant, but probably won't ever be heard in Court.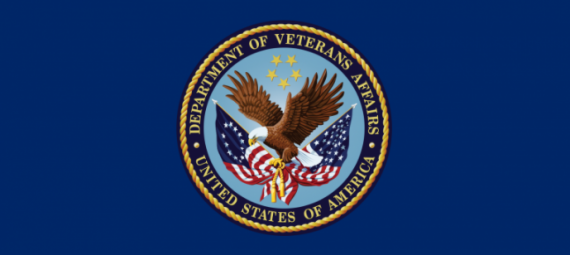 Former Veterans Affairs Secretary David Shulkin is pushing back on White House claims that he resigned his position when he was dismissed last week, claiming in multiple interviews over the weekend that he was fired:
Former Veterans Affairs Secretary David Shulkin pushed back on a White House statement saying he resigned from his post, telling CNN on Monday he was fired via a tweet from President Trump.

"General Kelly gave me a heads up that the President would most likely be tweeting out a message in the very near future, and I appreciated having that heads-up from General Kelly," Shulkin told CNN's Alisyn Camerota on "New Day."

"So the tweet fired you?" Camerota asked Shulkin, to which he replied "Yes." Shulkin made the rounds on Washington's Sunday talk show circuit last weekend, maintaining that he did not tender his own resignation.

White House spokeswoman Lindsay Walters gave a different version of events in a statement to Politico last weekend.

"Secretary Shulkin resigned from his position as Secretary of the Department of Veterans Affairs," Walters said.

The Hill reached out to the White House on Sunday to clarify the two accounts. A spokesperson said the statement from Walters regarding Shulkin "still stands."
As it turns out, the distinction between resigning versus being fired matters because it would have an impact on who serves in Shulkin's place until the Senate confirms a replacement for him. Ordinarily, Shulkin leaving office would mean that the Deputy Secretary of the Department of Veterans Affairs. In this case, that would be Thomas Bowman, who has been serving as Deputy Secretary of the department since August 2017. Bowman's ascension to the position of Acting Secretary would have been essentially automatic but for the fact that, when Shulkin left, Trump tapped Robert Wilkie, an official at the Department of Defense to serve as Acting Secretary pending confirmation of a replacement for Shulkin. This potentially makes the distinction legally important, although it's unclear if the matter will ever end up in Court.
Under the Federal Vacancies Reform Act, the President has the authority bypass a deputy and install as the Acting Secretary any person who has been confirmed by the Senate for any position. Wilkie would be an appropriate pick under this law because he was confirmed by the Senate to be Under Secretary of Defense for Personnel and Readiness in November of last year. The text of the law, though, says that this authority applies when the Executive Branch appointee in question "dies, resigns, or is otherwise unable to perform office functions." Some legal analysts have suggested that this provision means that the law doesn't apply in cases where the President has fired an appointed official and that in these cases only the Deputy Secretary can fill in as Acting Secretary pending confirmation of a successor.  The White House could clear all this up by making Shulkin's resignation letter public, which it has not done. This suggests that there is no such resignation letter and that, like Rex Tillerson, Shulkin was fired via Tweet.
Whether or not this is the case would, of course, require that someone bring a lawsuit challenging an action made by the Department of Veterans Affairs and raise the alleged lack of authority of Acting Secretary Wilkie as a defense. Alternatively, I suppose someone could try to file a lawsuit asking for a Declaratory Judgment on the issue, but it's unlikely that they would be deemed to have standing unless they have been directly impacted by a decision that Wilkie has made as Acting Secretary. Theoretically, I suppose, Bowman himself could file a challenge to Wilkie's appointment but given that he too is a Trump appointee that seems highly unlikely. In any case, though, it's unlikely that any court would be able to issue a ruling on the matter before the Senate has confirmed Trump's choice as Shulkin's successor, thus making the entire lawsuit largely moot.