Democratic Lawmakers Sue President Trump For Violations Of Emoluments Clause
Nearly 200 Members of Congress and the Senate have filed suit against President Trump alleging that he is violating the Emoluments Clause of the Constitution.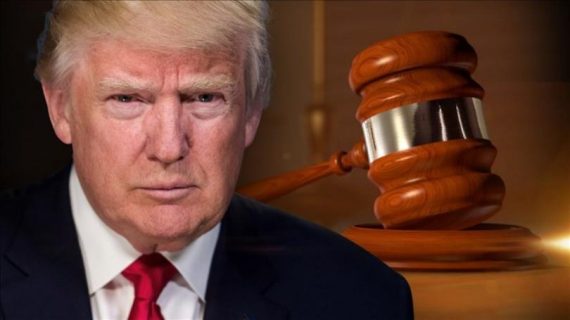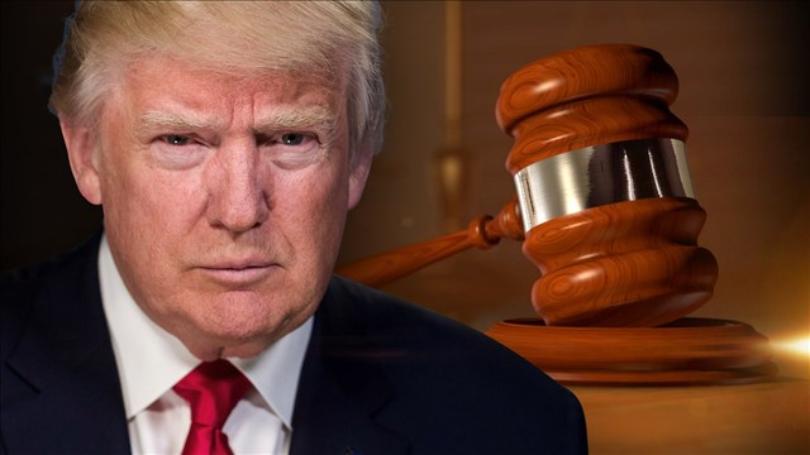 Following in the footsteps of several private organizations, and the governments of Maryland and the District of Columbia, a group of nearly 200 Democrats in the House of Representatives and the Senate has filed suit against President Trump alleging that he is violating the Emoluments Clauses in the Constitution:
WASHINGTON — Nearly 200 Democratic members of Congress filed a federal lawsuit on Wednesday accusing President Trump of violating the Constitution by profiting from business dealings with foreign governments.

The plaintiffs — believed to be the most members of Congress to ever sue a sitting president — contend that Mr. Trump has ignored a constitutional clause that prohibits federal officials from accepting gifts, or emoluments, from foreign powers without congressional approval.

It is the third such lawsuit against Mr. Trump on the issue since he became president, part of a coordinated effort by the president's critics to force him to reveal his business entanglements and either sell off his holdings or put them in a blind trust.

Like the previous two federal lawsuits, this one, filed in federal court in Washington, accuses Mr. Trump of illegally profiteering from his businesses in a variety of ways, including collecting payments from foreign diplomats who stay in his hotels and accepting trademark approvals from foreign governments for his company's goods and services.
But it creates a new group of plaintiffs who claim the president's actions have damaged them: Democratic members of the House and Senate who say they have been wrongly deprived of their constitutional right to rule on whether Mr. Trump can accept such economic benefits from foreign governments, according to Senator Richard Blumenthal of Connecticut, who led the effort with Representative John Conyers Jr. of Michigan.

"The founders ensured that federal officeholders would not decide for themselves whether particular emoluments were likely to compromise their own independence or lead them to put personal interest over national interest," the lawsuit states. "An officeholder, in short, should not be the sole judge of his own integrity."

Mr. Trump now faces three distinct groups of legal opponents, each alleging they have been harmed in a different way. Earlier this year, private individuals who own hotels or restaurants or book events at hotels that they say compete with Mr. Trump's joined a lawsuit filed in federal court in New York by Citizens for Responsibility and Ethics in Washington, or CREW, a nonprofit watchdog group.

On Monday, the attorneys general of Maryland and the District of Columbia filed suit in federal court in Maryland, accusing Mr. Trump of putting hotels, resorts and convention centers owned or operated by their governments at a competitive disadvantage. Some legal experts have suggested that this suit may be the most likely to proceed because a state is considered a "coequal sovereign" of the president.

The president's critics are clearly hoping to find a federal judge who will agree that the plaintiffs have enough standing to let a case proceed to the fact-finding stage. "It is pretty much copy and paste from one suit to another," said Andy S. Grewal, a University of Iowa law professor who has been critical of the lawsuits' merits.

He said the complaint from members of Congress was "the weirdest one" because a court ruling that would for the first time in 230 years define what constituted an emolument would also cover them. "They could be really shooting themselves in the foot," he said.

(…)

In a response to the initial lawsuit, Justice Department lawyers argued that the framers of the Constitution never intended to prevent a president from owning a business or to ban ordinary, arms-length commercial transactions. They also contended that even if the president had violated the Constitution as his opponents allege, it is up to Congress to take action, not a federal court.
As noted, this lawsuit differs from the lawsuit filed by Maryland and the District of Columbia earlier this week in that it is only alleging violations of the Foreign Emoluments Clause set forth in Article I, Section Nine, Clause 8 of the Constitution which forbids Federal officials from receiving without Congressional consent "any present, Emolument, Office, or Title, of any kind whatever, from any King, Prince or foreign State." In addition to that clause, the state lawsuit also accuses Trump of violating the Domestic Emoluments Clause set forth in Article II, Section 1, Clause 7 and which forbids Presidents from receiving any emolument in addition to their salary from the United States or any of the individual states. This difference could actually make the Congressional case stronger due to the fact that the Foreign Emoluments Clause provides that Congress must consent to any emolument that a Federal official receives. Because of this, the Plaintiffs here would seem to have a stronger argument that they have legal standing to sue Trump over this alleged violation of the Constitution since they are being deprived of their Constitutional role in either consenting to the emolument or withholding consent.
The one flaw in this argument is that it is similar to arguments that Members of Congress and Senators in other litigation against the President. For example, several times in recent decades Members of Congress have filed lawsuits in response to military action undertaken by Presidents without the Congressional consent seemingly required by the Constitution, which gives Congress the authority to declare war, and the War Powers Act, which gives seeks to clarify the Congressional role in authorizing military operations in the modern era. In each of those cases, the Plaintiff has asserted that their right to authorize or block military action under the Constitution was being violated by the President's unilateral military action. As a report prepared by the Congressional Research Service[PDF] found in 2012, the relevant U.S. District Court has dismissed such lawsuits in part on the ground that individual Members of Congress lack standing to sue the President on the stated grounds. The decisions in those cases have specifically rejected the argument that depriving a Member of Congress or the Senate of the opportunity to vote on a matter gives rise to standing to file a lawsuit, even when that right to vote arises out of the Constitution itself. While military action differs from emoluments in several important respects, the fact that Courts have rejected the 'lack of a Congressional vote' argument in those case argues strongly that a lawsuit such as this would suffer from similar standing issues. If that's the case, then the case would be dismissed before the Court got to the merits of the case.
In addition to these preliminary legal issues, the Congressional lawsuit suffers from many of the same legal defects as the one filed by Maryland and Washington, D.C. that I noted in my earlier post. First of all, there's the fact that the emoluments clause itself has not been enforced and interpreted once in the entire history of the United States. As a result, it's hard to say exactly what constitutes the type of "emolument" that the provision was intended to prohibit beyond a direct payment from a foreign government or government official to an individual President. That, of course, is not what we're talking about in these cases. Instead, the Plaintiffs are alleging that the fact that foreign officials are spending money at hotel and resorts that are part of the overall "Trump Organization" constitutes a payment to the President that could influence his decision making. As I noted, though, these hotels and resorts aren't owned directly by Trump but by legally separate business entities that Trump has an ownership interest. One can argue that this is a legal distinction without a difference, but it is relevant to the question of whether or not the emoluments clause was intended to apply to business entities owned by a Federal official. And if that's the case, what does it mean for members of Congress who may own stock in corporations that receive benefits from foreign entities? These and other legal questions surrounding the application of the emoluments clause to these cases make the outcome of this case as uncertain and seemingly unlikely as the Maryland/D.C. lawsuit.
On a final note, regular commenter HarvardLaw92 made reference in a comment to my post about the lawsuit filed by Maryland and the District of Columbia regarding the real purpose of these emoluments lawsuits, namely to provide a legal ground to seek discovery of the President's tax returns which he has to date declined to disclose. Indeed, both the private entities that filed an Emoluments Clause lawsuit earlier this year and the Attorneys General of Maryland and Washington, D.C. have admitted that they are seeking to get their cases past a Motion to Dismiss so that they can use the discovery process to get Trump's tax returns. If they do get past the standing issue, the Plaintiffs in these cases would definitely seem to have grounds to seek a wide variety of information about Trump and his business entities in discovery, including copies of tax returns. It strikes me, though, that there are two problems with this strategy. First of all, it's likely that Trump would still fight any effort to seek copies of the returns and other information as part of the discovery process. Even if those efforts were unsuccessful, though, it's likely that they would be accompanied by a Court Order that would prevent the Plaintiffs from using the returns in any matter other than the pending litigation and that they keep the facts discovered and documents confidential beyond their use in the litigation. Additionally, admitting up front that the purpose of the lawsuit is to seek discovery of material tangentially related to the facts of the case arguably undercuts the credibility of the lawsuit itself and would likely be cited by the Federal Government and attorneys defending Trump in a Motion to Dismiss since it goes to the question of whether or not there was any bad faith in filing the lawsuit.
In any case, as I noted earlier this week this is very much a case of first impression for Federal Courts so it's hard to say exactly how any Judge or appellate court is going to rule on this matter. It does add to Trump's legal woes and will be worth keeping an eye on as it makes its way through the courts.
Here's the Complaint:
Blumenthal Et Al v Trump Complaint by Doug Mataconis on Scribd