Democrats Make Gains In Governor's Races
In addition to winning back the House, Democrats also made gains in Governor's races.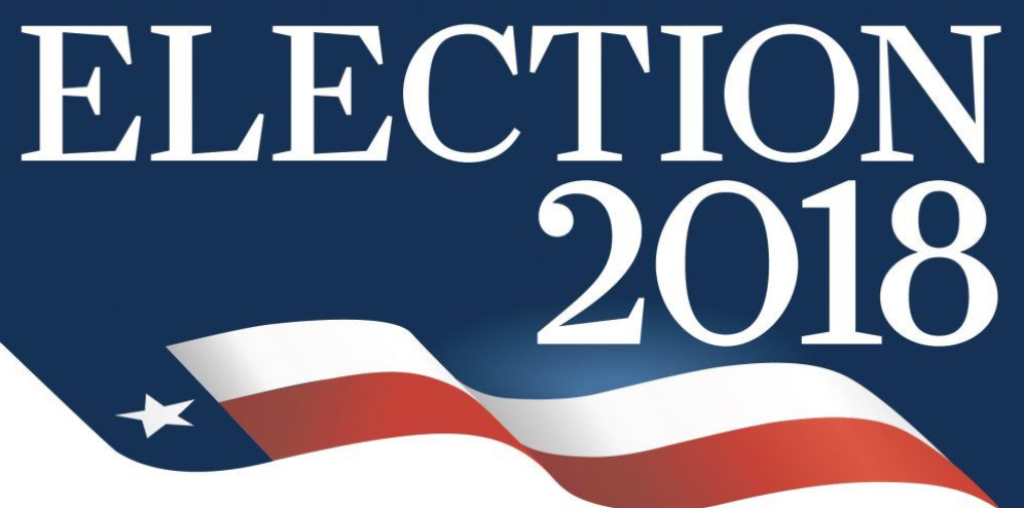 After nearly a decade in which Republicans amassed victories at the state level that included not only dominance in state legislatures, but also holding on to a record number of Governorships, Democrats managed to even the playing field somewhat by picking up seven Governor's Mansions from Republicans across the nation:
Democrats wrested control of governorships from Republicans in seven states on Tuesday including Wisconsin, where they ousted Scott Walker after eight tumultuous years as the state's chief executive, and Kansas, a surprise victory in a longtime Republican stronghold.

But Republicans fended off strong Democratic challenges to hold on to the governorships of Florida, Ohio and Iowa, maintaining their control of three states likely to be crucial in the 2020 presidential elections.

The victories expanded the number of states with Democratic chief executives — an important consideration as legislatures begin the process of drawing congressional district lines. In addition to Kansas and Wisconsin, Democrats also picked up governor's seats in Nevada, Illinois, Michigan, New Mexico and Maine.

Still, the results reflected a night of mixed tidings for the party out of power, given that Democrats were hoping to install a rising young star in Florida and sweep the midwest states where President Trump forged the core of his unexpected victory two years ago.

The victory in Florida by Ron DeSantis, a Republican supporter of President Trump, turned back the historic effort by Andrew Gillum, the Tallahassee mayor, who was seeking to become the first African-American governor of his state. Republicans took another important battleground state with a victory in Ohio by Mike DeWine, the attorney general, who defeated Richard Cordray, a Democrat and former federal regulator.
Prior to last night, Republicans controlled 33 Governors Mansion and Democrats held 16, including the seat held by the independent Governor of Alaska whose term is coming to an end and who stepped aside in favor of the Democrat. Additionally, the odds were against the GOP due to the fact that there were 26 Republican Governor's seats up for election, compared to just nine for the Democrats. Given that, it was inevitable that Democrats would make some inroads. The most high profile races, of course, where in Florida and Georgia, where it appears that things did not go well for Democrats. Ron DeSantis scored a clear victory over Tallahassee Mayor Andrew Gillum in the Sunshine State, for example, and Georgia Secretary of State Brian Kemp holds a slight lead over state legislator Stacey Abrams that, if the current numbers hold, would mean that Kemp will be able to avoid a runoff election in December.
In addition to those races, though, there were a number of other notable races:
These Democratic pickups, along with some smaller victories at the state legislative level, are potentially significant given the fact that come just a few years before the 2020 Census and the redistricting process that will begin in earnest after that process is complete. With a Democratic Governor in place, the ability of Republican state legislators to gerrymander Congressional and state legislative districts to their advantage will be limited. This doesn't necessarily mean that the district maps will be fairer, though. In Virginia after the 2010 Census, state Republicans and Democrats essentially worked together to create maps that protected their respective advantages at both the Congressional and state legislative advantages, even though it meant drawing district lines that had little connection with reality. Nonetheless, this will have an impact on the redistricting process, which will impact the makeup of Congress and the state legislatures for the balance of the 2020s.
In addition, it's worth noting that Democrats now control the Governor's mansions in three states that are arguably responsible for Donald Trump's slim Electoral College victory two years ago. I'm referring, of course, to Wisconsin, Michigan, and Pennsylvania, which Trump won by a combined total of just 77,741 votes. Additionally, with the exception of Ron Johnson in Wisconsin, these three states are all represented solely by Democrats in the Senate. If these states are slipping back into Democratic hands, then that could pose real Electoral College problems for the President in 2020.