Democrats Punt On Tax Cut Extention
The Democratic Party seems to have decided that the best way to begin the final leg of the midterm election campaign is with a legislative cave-in of epic proportions.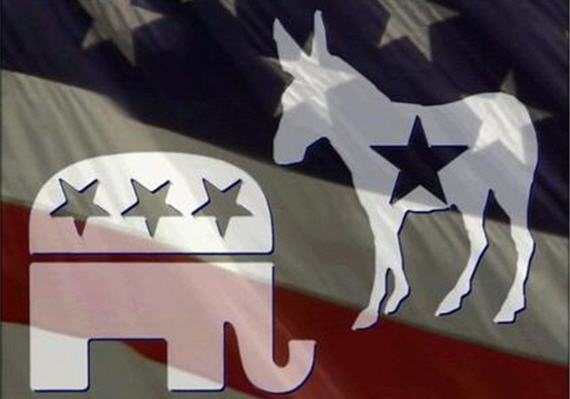 There will be no votes on extending any portion of the Bush tax cuts until after November's elections:
Senate leaders on Thursday abandoned plans to extend a broad array of tax cuts before the November elections, delaying a vote that could affect tax rates for virtually every American.

"Democrats believe we must permanently extend tax cuts for the middle-class before they expire at the end of the year, and we will," Jim Manley, a spokesman for Senate Majority Leader Harry M. Reid (D-Nev.), said in a statement. "Unfortunately, to this point we have received no cooperation from Republicans to do so . . . We will come back in November and stay in session as long as it takes to get this done."

Unless Congress acts, tax cuts enacted during the Bush administration are due to expire in January, raising income tax rates across the board.

Republicans want to permanently extend the cuts, increasing borrowing by nearly $4 trillion over the next decade. They say they are not holding up debate and that Democrats have yet to file a bill.

"We hope Democrats . . . will cooperate despite their burning desire to raise taxes on small businesses and families in the middle of a recession," said Don Stewart, a spokesman for Sen. Mitch McConnell (R-Ky.).

President Obama wants to extend the cuts only on income under $250,000 a year for families, a proposal that would reduce revenues by about $3 trillion by 2020.

Senate Democrats had been preparing a less expensive bill that would extend some tax provisions only temporarily. Just a few weeks ago, Democratic leaders in both the House and Senate argued that a pre-election tax battle would put Republicans on the defensive, forcing them to justify borrowing billions of dollars to pay for tax breaks for the nation's 3 million wealthiest families.

Some Republicans were nervous about that prospect. But Democrats were equally divided, with many conservatives arguing that the ailing economy – and a contentious election season – made this a bad time to raise anyone's taxes.

Democratic leaders also faced a further difficulty. Given the balance of power in the Senate, Democrats cannot push anything through the chamber without Republican cooperation.

Among those senators who want to see the tax cuts for the wealthy expire, some acknowledged their odds of success might be better after the election, when retiring Republicans may be more willing to break with party leaders.
Of course, this calculus fails to take into account the fact that 3 of the Senate elections that will take place on November 2nd are Special Elections to fill a vacancy, meaning that the winner will take office immediately after the results are certified. In those elections Republican.s currently lead or are within the margin of error in 2 — West Virginia and Illinois. If Republicans manage to win one or both of these elections, it will make overcoming any Republican filibuster all the more difficult, and will require Democrats who want to get a tax package through Congress before adjourning to deal with Republicans far more than they've had to in the past. So, unless every you see three or four lame duck Republicans jump ship on taxes, which seems unlikely, the Democratic gamble will have been for naught.
It seems to me that the smart political move for Democrats would've been to put their tax cut extension up for a vote and force the GOP to go on record prior to the election. The fact that they didn't indicates one of two things. Either they are far more politically inept than they've given any indication of being to date. Or, they don't have enough control over their own caucus at this point to guarantee they their own tax package would pass. If you're a Democrat, neither one is good news.
Politically, this plays right into Republican hands. They've got another issue for the elections, and it ties nicely into the economic issues that will be the primary focus of the last five weeks of campaigning. It also means that, in one form or another, the Bush tax cuts will be extended. The only question is whether it will happen in a lame duck session, or after the 112th Congress convenes in January 2011.