Democrats Take Control Of Virginia Legislature
Another bad night for Republicans in Virginia, and another warning sign for Republicans nationally.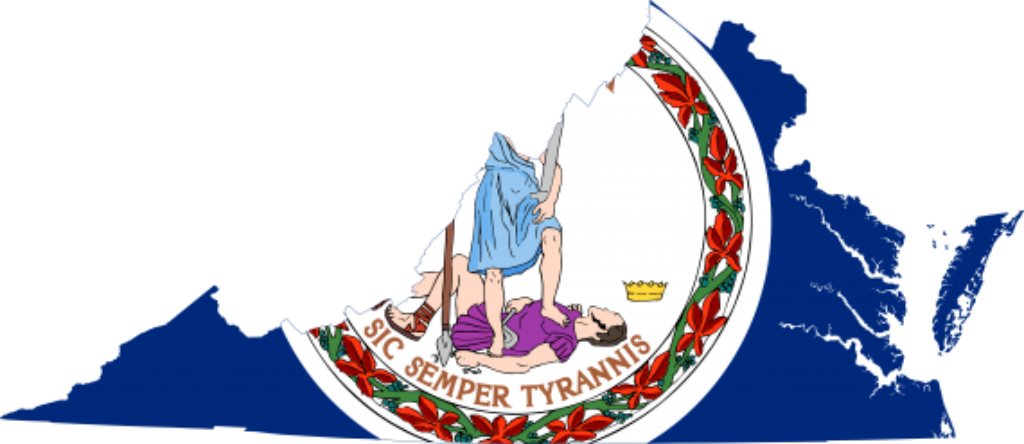 Continuing a trend that began with Barack Obama winning the state in the 2008 Presidential Election in 2008, a first for Democrats since the 1964 Presidential Election, Democrats have won control of both chambers of the Virginia legislature, giving them complete control of the state government for the first time in more than 20 years:
Democrats gained control of both houses of the Virginia General Assembly on Tuesday, tapping strength in the suburbs to consolidate power for the first time in a generation and deliver a rebuke to President Trump.

Several results were still close after polls closed on the most expensive and most watched Virginia legislative races in years, but Democrats flipped at least two seats in the state Senate and at least five in the House of Delegates to take majorities in both.

Officials reported unusually high turnout in an election that served as an opening salvo in next year's presidential showdown, a test of Democratic defiance and Republican resolve in the era of Trump.

The sweep completed a dramatic political conversion, from red to blue, of a Southern state on Washington's doorstep.

Both of Virginia's U.S. senators, a majority of its congressional delegation and all three statewide officeholders are Democrats. The state was carried by Democrats in the past three presidential elections. Republicans have not won a statewide contest since 2009.

And the last Republican in the Northern Virginia delegation, Del. Tim Hugo, lost to Democrat Dan Helmer.

National Democratic organizations and interest groups — promoting such issues as gun control, women's rights and clean energy — carpeted the state with money, boosting suburban legislative races to the spending level of congressional elections.

Republicans, who when Trump was elected had a seemingly insurmountable majority in the House of Delegates, lost footholds in several suburban districts. They struggled to separate themselves from the unpopular president and to take moderate positions on gun control and a Medicaid expansion after years of voting against them in the General Assembly.

"They're not only losing Virginia, they're losing America," said former Virginia governor Terry McAuliffe (D), calling Republicans out of step on mainstream issues.

"I think Donald Trump was humiliated tonight," he told reporters. "Trump wasn't on the ballot this year. However, his polices, his lunacy was on the ballot, and I think it energized Democrats."

(…)

The GOP was defending thin majorities of 20 to 19 in the state Senate and 51 to 48 in the House of Delegates, with one vacancy in each chamber. All 140 seats in the legislature were on the ballot, but all the heat was on suburban districts in Northern Virginia, Richmond and Hampton Roads, where voters could swing either way.
Two years ago, of course, Democrats fell just two votes short of taking control of the House of Delegates in an election that saw them sweep the elections for all three statewide races — Governor, Lt. Governor, and Attorney General. The State Senate was not up for grabs that year, though, so it would have been another two years before Democrats could take control of the full legislature. Now that they've done so, it gives them an opportunity to push through agenda items that remained blocked in the past and which would have died had Republicans managed to hold on to one or both chambers of the General Assembly.
One of those areas is likely to be gun control but it is unclear exactly how much can or will be done in this area even with a Democratic majority in the legislature and Republican control of the Governor's mansion. This is due to the fact that even among many Democrats there isn't a lot of eagerness for the kind of more restrictive gun laws we see in more deeply blue states like New York and California. Instead, we're likely to see things like more intensive background checks, increases in the minimum age to buy weapons, and a focus on so-called "red flag" laws that make it easier to take guns away from people who are believed to be a threat to themselves or others. Beyond that, I'm not certain that there will be sufficient enthusiasm for things such as a ban on so-called "assault weapons." Even stopping short of that, though, any kind of win for gun control activists in the home state of the National Rifle Association will be seen as a big win.
The extent of this win cannot be understated, and its cause is quite clear. As I've noted before, Virginia had been a Republican state at the Presidential level since the 1968 election and continuing through the 2004 Presidential election. It took longer for Republicans to begin achieving success at the state government level, but once they did they quickly rose to levels of success that were largely unprecedented in Virginia GOP history. By the time we got to the eve of the 2017 elections, for example, Republicans had a seemingly insurmountable lead in the House of Delegates and had been competitive in statewide races for state government for two decades. Now that all lies in ruins.
To be fair, the process that finally played to its seeming denouement last night began before Donald Trump was elected President, but it is clear that his election has played a large role in accelerating the decline of the Republican Party of Virginia. By some counts, the process began under the Obama Administration and what we saw last night was just the logical conclusion of the process. While Republicans won the Governor's, Lt. Governor's, and Attorney General races in 2009, continuing a trend that began in the 1990s, that proved to be the beginning of the end. Four years later, rather than nominating the same kind of center-right candidate they had in the past the RPV nominated Ken Cuccinelli for Governor and radically conservative E.W. Jackson Jr. in 2013. Cuccinelli narrowly lost to Terry McAuliffe, and probably would have lost by more to a better Democratic candidate, and Jackson lost overwhelmingly. After that, it was just downhill.
In 2016, of course, Donald Trump lost Virginia for the Republicans for the third time since 2008 and did so by a wider margin than either John McCain did in 2008 or Mitt Romney did in 2012. A year later, Democrats won the three statewide races and came within two seats of winning the House of Delegates thanks to historic gains against the Republicans. Last year, Republicans put up Corey Stewart, a candidate who had made his political career based on bashing immigrants and ran a campaign that tied himself and the party to the alt-right, against Tim Kaine and lost the race by a huge margin. In addition, Republicans suffered huge losses at the Congressional level and lost control of the state's Congressional Delegation.
Last night just completed the massacre, and included notable events such as the loss of the last Republican state legislative seat in Fairfax County, the state's most populous county, and lost control of the county government in neighboring Prince William County. Finally, Democrats continued to rack up wins in Loudoun County, the final of the three outer counties in Northern Virginia. This means that the most populated and fastest-growing part of the Commonwealth of Virginia is now solidly blue, a fact that bodes ill for GOP chances in the state in the future.
The common thread running through all of this is Donald Trump, as I noted on Twitter this morning:
2019 — Dems win control of state legislature for first time since the early 1990s.

— Doug Mataconis (@dmataconis) November 6, 2019
Much like the race in Kentucky, a big part of the loss in Virginia for the GOP can be seen as emerging from the suburbs, both the Northern Virginia suburbs and the suburban areas around Richmond, as well as the Hampton Roads area which had been strongly Republican for decades thanks to the presences of many active-duty and retired military personnel. Those are the voters that Republicans around the country used to be able to rely upon to vote for them. That's no longer the case, and the biggest reason for that is Donald Trump. This will be significant if it is indicative of what's happening in the nation as a whole and what might happen in 2020. If I were part of the President's re-election team or a Republican in a marginal or battleground state with an election on the calendar next year, I'd be getting very nervous right about now.