Despite Missteps, Republican Likely To Win Mississippi Senate Runoff
Republican Senator Cindy Hyde-Smith has made several mistakes since Election Day, but she's likely to win tomorrow's runoff election.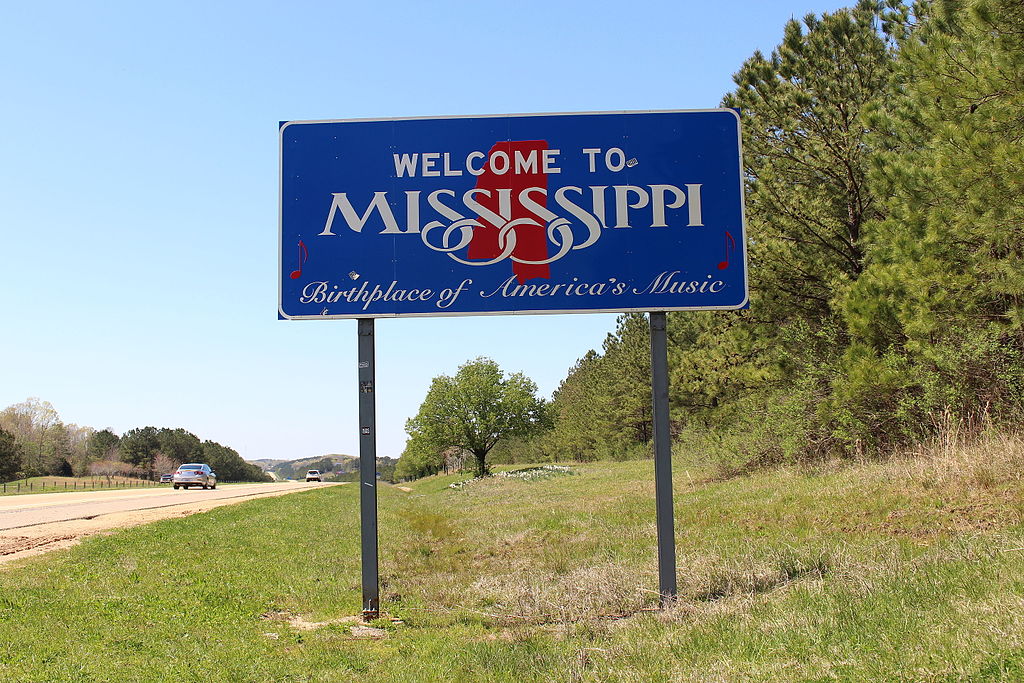 It hasn't received all that much media attention, but the final race of the 2018 midterm season will take place tomorrow in Mississippi as Senator Cindy Hyde-Smith, who was appointed to replace Thad Cochran when he retired back in April, takes on former Congressman and Clinton Cabinet Member Mike Espy in a runoff election made necessary by the fact that neither candidate received more than 50% of the vote in the "Jungle Primary" Special Election that took place on Election Day. Ordinarily, this is a race that Hyde-Smith, who had previously served as State Agriculture Commissioner prior to being appointed to the Senate, should be expected to win easily. However, in the weeks since the General Election on November 6th, Hyde-Smith has had to deal with a number of revelations that have caused some to wonder if she might be vulnerable.
Roughly a week after the election, for example, in a speech where she was referring an invitation from a longtime supporter, Hyde-Smith said that she would follow this person to a 'public hanging' if she were invited. Inevitably, this brought up memories of Mississippi's long history as the home of some of the most brutal racially-tinged lynchings of the Jim Crow Era, including the infamous Emmitt Till case and others. After nearly a week of criticism, Hyde-Smith finally apologized for the remark, but the damage had already been done and several top corporations that had donated to Hyde-Smith's campaign via political action committees were asking for their money back. Hyde-Smith was further damaged when pictures of her emerged wearing a Confederate uniform several years ago and it was revealed she had attended a private academy that had been established in response to the Supreme Court's decision in Brown v. Board of Education, and that her daughter had attended another such private school that had been originally established as one of these academies. Most recently, it was reported that when she was a State Senator back in 2007, Hyde-Smith sponsored a resolution praising a Confederate soldier was someone who had "fought to defend his homeland." To be frank about it, much of this behavior is entirely unsurprising in a state such as Mississippi, where Confederate Heritage Month is still celebrated, and the state still has a representation of the flag of the Army of Northern Virginia on its state flag. In most cases, news like this is unlikely to harm Hyde-Smith among voters inclined to vote for her, and most of the people it would offend were never likely to vote for her, to begin with.
Politico reports this morning, for example, that Republicans are at least somewhat concerned about a repeat of last year's result in Alabama where Democrat Doug Jones defeated disgraced Republican nominee Roy Moore:
Republicans think Cindy Hyde-Smith will ultimately pull out a win in Mississippi's special Senate election on Tuesday. But they say the race has tightened — and after what happened in Alabama last year, they're on edge.

A swirl of controversy surrounding the Republican senator — stirred up by her comment about attending a "public hanging" — has given Democrat Mike Espy momentum in the home stretch, officials from both parties say. Hyde-Smith has never trailed in polling, and Democrats acknowledge she's likely to win, but they argue that her flubs have given Espy a very narrow opening if everything breaks his way.

Henry Barbour, the Republican National Committee committeeman and a longtime Mississippi operative, said base voters in both parties are energized, but gave a slight edge to Espy's supporters. He said he expects Hyde-Smith to win on Tuesday, though he added that Republicans should be concerned about the potential for weak turnout.

"I think Espy supporters are probably a little more energized than Hyde-Smith," Barbour said. "But I do think conservative voters realize this race is going to decide if we have a conservative or liberal representing us in Washington and that is very motivating to conservative voters.

"We don't want to have an Alabama," he added, referring to Republican Roy Moore's 2017 loss to Democrat Doug Jones in a special Senate election in the deep-red state.

Republicans are sending the full force of the party to Mississippi to prevent that scenario — starting with Donald Trump. The president is holding two rallies for Hyde-Smith Monday, events that officials hope will spike interest and turnout among conservatives during an oddly timed holiday-season election.

"I will be in Gulfport and Tupelo, Mississippi, on Monday night doing two Rallies for Senator Hyde-Smith, who has a very important Election on Tuesday. She is an outstanding person who is strong on the Border, Crime, Military, our great Vets, Healthcare & the 2nd A. Needed in D.C.," Trump wrote Sunday in one of a pair of tweets for the senator.

The RNC has more than 100 paid staff members on the ground as of this weekend, and has made more than 500,000 voter contacts since Nov. 6, a spokesman said. The RNC transferred $1 million to the National Republican Senatorial Committee earlier this month to help fund TV ads in Mississippi.

National Republican and White House officials, who've been reviewing polling over the last week, remain confident Hyde-Smith will prevail. They say surveys have consistently shown her with a lead ranging from the mid-single digits to the low double digits. A public poll conducted this past week by RRH Elections had Hyde-Smith up by 10 points.

(…)

Joe Trippi, a consultant working with Espy's campaign, said the Democrat is probably losing by low single digits in the closing days of the race. Hyde-Smith outpaced Espy by about 8,400 votes, or just a single percentage point, on Nov. 6, while Republican Chris McDaniel took 17 percent. They are in a runoff because no candidate eclipsed 50 percent.

Democrats expect high turnout from their base, boosted in part by backlash to Hyde-Smith's comments about being first in line to a public hanging if one of her supporters invited her, and a second remark about limiting liberals' ability to vote. A Jackson, Misssissippi newspaper also reported Friday that she attended a segregation academy for high school.

Espy called the senator's comments during the campaign a "black eye" for the state, and a recent TV ad by his campaign said she's reinforced stereotypes the state has worked to overcome. Multiple national companies, including Walmart and Major League Baseball, have requested their donations to Hyde-Smith be refunded because of the comments.

Trippi advised Jones during his improbable win in Alabama last year, and emphasized that Jones won by only 23,000 votes despite facing a historically bad opponent who motivated Democratic voters and depressed GOP turnout.

"We do think we have a real shot," Trippi said, comparing Tuesday's election to the Alabama race. "But if we win it's going to be the same thing" — by a very small margin.
In any case, all of this left open the question of whether or not Hyde-Smith's missteps had turned a race that should be a cakewalk for her into something competitive, as Philip Bump noted in The Washington Post:
Next Tuesday, voters in the state of Mississippi have the distinct honor of finally bringing the 2018 midterm elections to an end, assuming that the several still-outstanding House races have been settled by then. (Not necessarily a fair assumption.) On Election Day, neither incumbent Sen. Cindy Hyde-Smith (R) nor challenger Mike Espy (D) received a majority of votes in the state's Senate contest, meaning one last day of voting is needed to push either candidate over the 50 percent mark.

Hyde-Smith has committed several serious gaffes ahead of the runoff, including a comment about being willing to be in the front row of a public hanging — which served for many as a grim reminder of the state's legacy of lynchings that was particularly ill-advised given that Espy is black. But this is still Mississippi, meaning that Hyde-Smith has a distinct advantage given that she is a Republican running in a very-red state.

MSNBC's Steve Kornacki added another interesting bit of data working in Hyde-Smith's favor during a segment on Wednesday. He noted that Espy would likely need some white voters to win the runoff (since more voters in the state are white than black), but that Mississippi sees a wide gulf in the partisan loyalty of white and black voters. White voters in Mississippi vote heavily Republican and black voters heavily Democratic — more so than most other states.
Adding to Espy's problems is the fact that, thanks to the demographic and political realities of the state he's running in, he is constrained from directly attacking Hyde-Smith:
JACKSON, Miss. — When Mike Espy, the Democrat challenging Senator Cindy Hyde-Smith of Mississippi, faced his opponent at a debate ahead of this Tuesday's runoff election, he had to make a choice: confront Ms. Hyde-Smith over her comments about attending "a public hanging," which evoked the state's racist history, or take a milder approach to avoid alienating the conservative-leaning white voters who will most likely decide the election.

He chose the latter.

"The world knows what she said, the world knows that those comments were harmful and hurtful," Mr. Espy said afterward, sounding not entirely convinced.

In a state where politics has long been cleaved by race, Mr. Espy was reckoning with a conundrum that Democrats face across the South — from Mississippi and Alabama, which have been hostile to the party for years, to states like Florida and Georgia that are more hospitable in cities but still challenging in many predominantly white areas. Even as they made gains in the 2018 elections in the suburbs that were once Republican pillars, Democrats are seeing their already weak standing in rural America erode even further.

Now, as Democrats mount a last-minute and decidedly against-the-odds campaign to snatch a Senate seat in this most unlikely of states, they are facing the same problem that undermined some of their most-heralded candidates earlier this month.

The campaigns of Stacey Abrams in Georgia, Andrew Gillum in Florida and Beto O'Rourke in Texas may have electrified black and progressive white voters — just as Ms. Hyde-Smith's comments may energize Mississippians to support Mr. Espy — but they had an equal and opposite effect as well: in rural county after rural county, this trio of next-generation Democrats performed worse than President Barack Obama did in 2012.

As Jackson Mayor Chokwe Lumumba put it, Ms. Hyde-Smith's comments are "going to excite two different demographics: the base of supporters that follow this Trump ideology of saying what you want, and those individuals who share a close connection to that dehumanizing history."

More ominous for Democrats was that the deep losses this year among rural and some exurban whites were not just confined to Southern states where they nominated unabashed progressives with hopes of transforming the midterm electorate. They lost four Senate seats, as well as governor's races in states like Iowa and Ohio, with more conventional candidates whose strength in cities and upper-income suburbs was not enough to overcome their deficits in less densely populated areas.

As Democrats look toward the 2020 presidential election, this demographic chasm is alarming party strategists who fear that it could cement the G.O.P's grip on the Senate and make it difficult to defeat President Trump.

"There's a baseline percent of the white vote you have to get to win and you can't get to it just through young and progressive excitement," said Steve Schale, a Florida-based Democratic strategist who worked on Mr. Obama's campaigns there and last week wrote a memo urging his party to grapple with why they got close but lost some key races this year. "The path from 48 to 50 is like climbing Mount Everest without oxygen."

(…)

Some African-Americans believe that it is futile in the Trump era to try to win over conservative-leaning white Republicans, especially in the South, because such voters form a "resistance" of their own against the country's cultural and demographic changes. These voters aren't only energized by campaigns by federal and state offices, but also recent fights over bathrooms and gender in North Carolina, gay rights in Georgia and displays of the Ten Commandments in Alabama, all of which roused powerful forces of conservatism rooted more in cultural traditionalism than racial grievance.

Roland Martin, an African-American commentator, said that Democrats should not forsake heavily white communities entirely; but ultimately, he said, the party's fate in the South would swing on turnout among minority voters.

"Because there are still more white voters, what it means is that people of color are going to have to have higher turnout rates," Mr. Martin said. "Andrew Gillum cannot win Florida if Miami-Dade turnout is below 60 percent, period."

The turnout gap was stark in Florida, the most pivotal presidential swing state. Only 56 percent of registered voters cast ballots in Miami-Dade County, one of the worst showings in the state. But in Collier County, which includes Naples and where there are few African-Americans, turnout was over 73 percent — the highest the jurisdiction had ever recorded in a midterm campaign.

In Mississippi, which has not elected a Democrat to the Senate since 1982, the political conditions are even more forbidding. For one thing, the population of white liberals is vanishingly small. Further, Mr. Espy is a moderate by inclination and, his advisers privately concede, does not want to trigger a backlash by being too confrontational with Ms. Hyde-Smith.

"It is absolutely a challenge, but that's a challenge that he had walking in the door," Mr. Lumumba said of the difficulty of capitalizing on Ms. Hyde-Smith's comments. "We were just waiting on the moment the conversation would happen."
It seems unlikely that Espy is going to be able to succeed where candidates such as Andrew Gillum in Florida and Stacey Abrams in Georgia have failed. Not only is the majority white population likely to stick behind Hyde-Smith notwithstanding her statements, but the fact that she is getting attacked for what she said seems likely to ignite something of a backlash effect as voters come to her defense for what they perceive to attack not only on her but on their state from outsiders. Add into this the fact that Mississippi is among the most deeply red states in the South, to the point that the state has not elected a Democrat to the Senate since John Stennis was re-elected to his final term in office in 1982 and the fact that President Trump won the state by 215,000 votes two years ago, and the factors in favor of Hyde-Smith seem overwhelming notwithstanding her gaffes and misstatements.
For whatever reason, there has been a dearth of polling of this race since the General Election, so it's hard to say exactly where things stand. Prior to the November election, though, the head-to-head polling between Espy and Hyde-Smith generally showed the Senator leading by significant margins over Espy. As FiveThirtyEight notes, the one November poll of the race shows Espy doing better than a Democrat might be expected to do in the state, but still falling short:
A survey conducted between Nov. 19 and 24 found Hyde-Smith leading Espy 54 percent to 44 percent; the poll was sponsored by a Republican-leaning blog but jointly conducted by one Democratic and one Republican pollster. The most recent independent poll was conducted by Marist College in mid-October, back when the runoff was purely hypothetical; it found Hyde-Smith leading Espy 50 percent to 36 percent. So it's possible that the race has narrowed in the past month, but probably not by enough to matter. The New York Times did report on a private Republican poll that purportedly showed Espy coming within 5 points of Hyde-Smith in mid-November, but we are always leery of trusting internal polls.
Additionally, all of the political analysts give the seat to the GOP. That being said, as we learned a year ago in Alabama, voter turnout in primaries can be hard to predict. While it seems unlikely, there are scenarios under which Espy could actually pull off a close win. This is likely one reason that President Trump is making an appearance in the state today on the eve of the primary. While his presence might not be welcome elsewhere, that likely won't be the case in the Magnolia State, where his job approval is much better than it is in the nation as a whole. In the end, though, my guess is that this seat will stay in the Republican camp and that Hyde-Smith will win easily.