Deval Patrick Reportedly Considering Late Entry Into Presidential Race
Former Massachusetts Governor Deval Patrick is reportedly considering a late entry into the race for the Democratic nomination.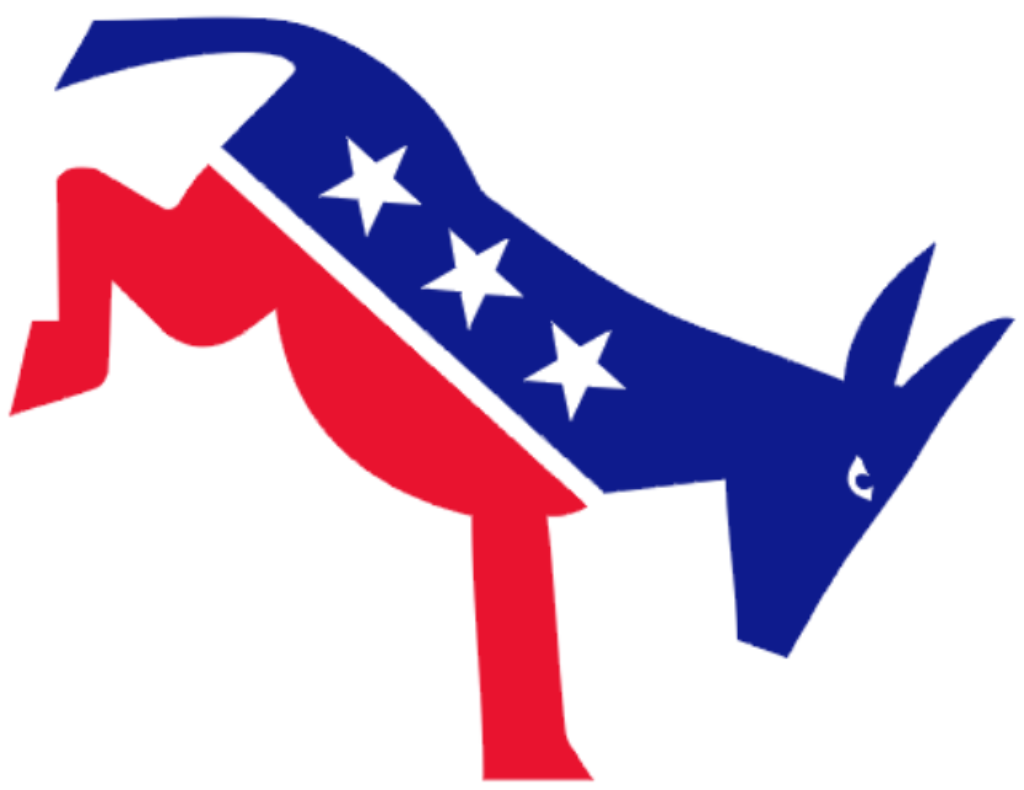 Last week's news that former New York Mayor Mike Bloomberg is taking steps that could lead him to enter the race for the Democratic nomination, former Massachusetts Governor Deval Patrick is apparently considering his own late entry into the race:
Former Massachusetts governor Deval Patrick is laying the groundwork to enter the presidential race, with an announcement expected as soon as this week, according to two sources with direct knowledge of his plans.

The decision marks yet another reversal that could throw further volatility into the Democratic presidential primary. Patrick, who served two terms ending in 2015 and has close ties to former president Barack Obama and his network of advisers, has been trying to put a team together with a loose plan to announce his campaign by Thursday.

In one complication, he also has been trying to extricate himself from Bain Capital, the private-equity firm where he has been a managing director since leaving office. The firm became a ripe target for Democrats in 2012 when Obama was running against Mitt Romney, the Republican presidential nominee who co-founded the firm.

Patrick's maneuvers — coming days after former New York mayor Michael Bloomberg began making his own plans to get into the presidential race — will further complicate a presidential field that is showing signs of expanding after several weeks of contraction.

Five Democrats who spoke on the condition of anonymity to describe private discussions told The Washington Post on Monday that they had been told Patrick was again considering a campaign, which he had ruled out in December. Several people said he has begun to discuss new staff options. Patrick also spoke with Joe Biden about his potential entry into the race, some said. He made an offer to Jennifer Liu, one of his former aides who recently left Sen. Kamala D. Harris's campaign, to be his national finance director.

(…)

Patrick would attempt to bring an uplifting life story and an aspirational message to the race, and could also attempt to win over African American voters, who have provided the bulwark of Biden's support. He has often had a cordial relationship with Sen. Elizabeth Warren (Mass.), but they have largely different political brands.

Patrick spent months in 2018 toying with the idea of running, before ultimately announcing that he would not. He cited "the cruelty of our elections process" and its impact on his family.

If he does decide to enter, he would likely run on a record built over his terms as governor, with efforts to improve education and transportation, and infusions into the state's life sciences and biotechnology industries.

But he also faced criticism for mismanagement, particularly in the state's child welfare system. He will also face deep scrutiny in the Democratic primary over his corporate ties. He once worked for Texaco and Coca-Cola, and served on the board of subprime mortgage lender Ameriquest.
This isn't the first time that Patrick's name has come up in connection with a bid for the Presidency. In the run-up to the 2016 campaign, Patrick was one of several Democrats who at least apparently explored the idea of running for the Democratic nomination, a list that included other names such as New York Governor Andrew Cuomo. For the most part, this is was during the period when it wasn't entirely clear if Hillary Clinton would enter the race or not. Once it became clear that she was, those candidates, including Patrick, ended their inquiries in the face of Clinton's overwhelming popularity among Democratic voters and the fact that she was able to claim support from top Democratic donors and superdelegates early in the race. Additionally, Patrick apparently briefly considered getting into the 2020 race but ultimately decided against it, for reasons that included the fact that his wife was in poor health at the time although that is apparently in the past.
What seems significant about these reports about Patrick entering the race, though, is what it says about the confidence that top Democratic donors, especially on Wall Street and in the financial industry, have in the current field, as Politico notes:
Patrick's interest in the race advanced in recent weeks as top Democratic donors became increasingly concerned with the field, according to one friend who spoke to the former governor last week.

The donors, many with ties to Wall Street, see Patrick as the perfect candidate: a dynamic, African-American progressive governor who got elected in a heavily white state and who also has good ties to the business community thanks to his time in Bain Capital, the firm founded by another former Massachusetts governor and former presidential candidate, Mitt Romney.

"This is coming from Wall Street. They're terrified of Warren. And these guys would help Biden. But they've been in a room with him up close and they have doubts," the source said. "Deval wants this. He regrets not having done it. His wife was ill. But since then, she has gotten better. But the field has gotten worse."

As Patrick examines his options, his potential donors are reaching out to fellow Wall Street donors, the Massachusetts hedge fund community and the Black Economic Alliance, a group that includes some members also support Sen. Kamala Harris of California and Sen. Cory Booker of New Jersey.
Given the actual state of the race, this attitude among donors is somewhat puzzling, to be honest. While Vice-President Biden has slipped from his overwhelming lead in the race that we saw in the spring and the summer, it's far from the case that he is a doomed candidacy and that Elizabeth Warren, or Bernie Sanders for that matter, is on an inevitable path toward the nomination. For example, the former Vice-President remains in the lead nationally, he remains competitive in Iowa where the race between the top four candidates is close, he's a strong candidate in New Hampshire where a new Quinnipiac poll gives him a four-point lead, he's leading in Nevada, continues to lead in South Carolina, finally he's among the top three in the polls in California, the crown jewel of the March 3rd Super Tuesday races. Given these numbers, it seems to me that these donors ought to be looking at the field that they have rather than trying to push an unlikely late-entry candidacy from a candidate who has spent the last year on the sidelines into a race that they probably aren't going to win.