Dick Cheney: Hillary Should Run Against Obama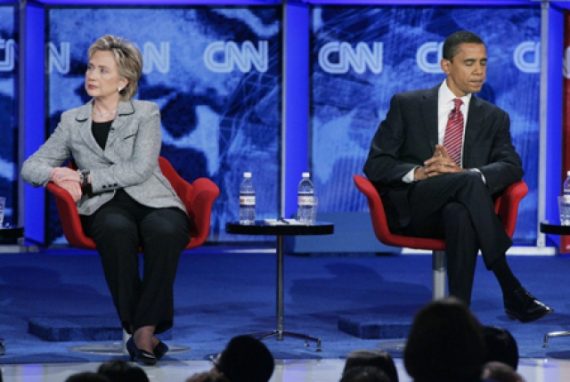 Former Vice-President Cheney wants to see a repeat of the 2008 primary battle between Barack Obama and Hillary Clinton:
Go for it, Hillary!

That was former Vice President Dick Cheney's advice to Secretary of State Hillary Clinton – take on Barack Obama in 2012.

"I think it would be good for the country [for Clinton to run for president], I think that it would be good for the Democratic Party – it might even help the Republicans a little bit," the former Vice President said with a smirk, in an interview with ABC's Jonathan Karl on Wednesday to promote his new memoir, "In My Time."

The former vice president said that Clinton might have an opening due to the stagnant economy.

"Maybe if- the Obama record is bad enough- and these days it's not very good, given the shape of the economy maybe there will be enough ferment in the Democratic Party so that there will be a primary on their side," said Cheney.
Clinton has said on more than one occasion that this isn't going to happen, but, just like the possibility of Chris Christie entering the GOP race, the media keeps bringing it up because it's fund to talk about. Obviously, Cheney's primary motivation here isn't concern for Clinton's political career or the Democratic party, but the desire to stir up a little chaos. Which is what he seems to do best.