Do Photo IDs Help Prevent Vote Fraud?
Presenting photo identification is not an onerous requirement for voting. But there's next to zero evidence that fraud is a problem.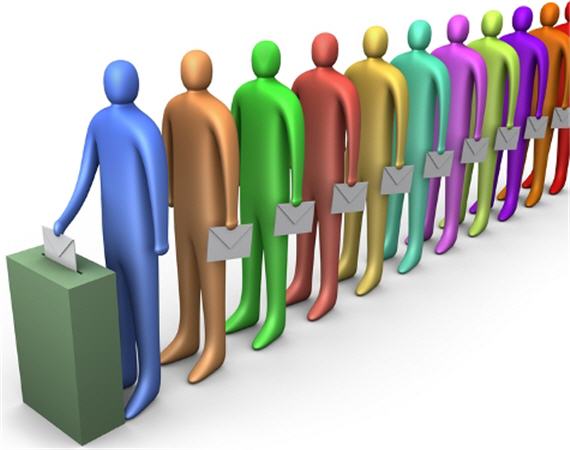 Hal Hildebrand asks, "Do photo IDs help prevent vote fraud?" Further, he specifically wishes that I would "make this a cause."
As grist, he links a blog post by Jeremy Epstein asking, well, "Do photo IDs help prevent vote fraud?" The piece, rather unhelpfully, does not address the title question in any useful way. Instead, he contends that:
Allowing the use of voter registration cards or Social Security cards — neither of which have photos! — doesn't help.
Poll workers aren't really trained to compare ID photos with faces.
Drivers licenses and US Passports are valid for a number of years, so some people won't look all that much like their photos.
To which I respond: photo ID really should have photos on them — I mean, it's right there in the name — and poll workers should receive a regimen of training at least as exhaustive as the average nightclub doorman.
As an intuitive matter, I'm flummoxed by the idea that being required to possess and show voter identification is either burdensome or somehow particularly intimidating to members of racial minority groups. Indeed, like Epstein, I live and vote in Virginia. I'm routinely asked to hand over my ID to the little old ladies at the check-in table and have thus far had little difficulty persuading them that I'm the guy in the photo.
Further, to the extent that people are trying to vote by claiming to be someone they're not, it's intuitively obvious that a requirement to present photo ID would be at least a modest–though hardly insurmountable or foolproof–deterrent.
There's just a wee problem with all of this: There's next to zero evidence that voter fraud of the type that could be deterred by photo ID is a significant problem in the United States.
An October 2006 report to the U.S. Election Assistance Commission found, as reported by USA Today, that "most fraud occurs in the absentee ballot process, such as through coercion or forgery."
Similarly, a five-year effort by the Bush Justice Department "turned up virtually no evidence of any organized effort to skew federal elections," according to reporting by the NYT. While 86 people were convicted of crimes related to elections, they were mostly felons and illegal aliens who voted despite not being eligible.  They found no evidence of widespread conspiracy, much less double voting or other types of fraud that an ID requirement would prevent.
It makes sense when you stop and think about it. The minuscule gain in voting a second time while claiming to be someone else is almost surely not worth the risk of getting caught. And there are much easier ways of gaming the system, such as filling out absentee ballots for nursing home residents and others under undue influence.
Now, people have irrational fears and often aren't swayed by empirical evidence.  Since presenting photo ID is such an easy thing to do, it might be justifiable as a requirement if it truly boosts public confidence in the sanctity of the ballot box. But it will have next to no impact on actual fraud–since there's next to no actual fraud of the type the laws seek to deter.