Donald Trump Says He Could Re-Enter Presidential Race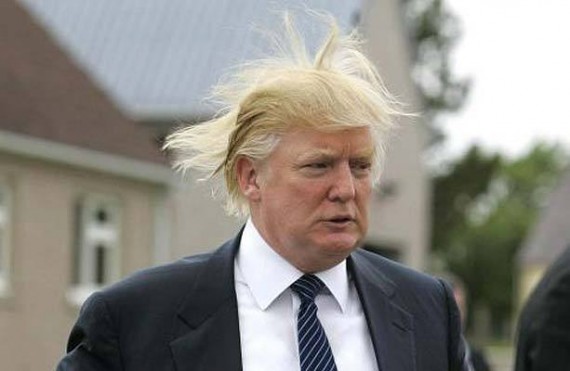 Much like the annoying uncle who comes to visit and stays longer than anyone wants him to, Donald Trump just won't go away:
Donald Trump's decision to drop out of the 2012 presidential race may be as ephemeral as NFL quarterback Brett Favre's decision to throw in the towel in 2008.

Like Mr. Favre, who was back on the gridiron playing for a different team just months after his teary farewell from football three years ago, Mr. Trump also appears to be considering suiting up to get back in the game – only this time as an independent.

"It was not an easy decision for me [to drop out of the Republican primary race in May], but I think that it will be an easy decision [to return to the campaign] if the Republicans choose the wrong candidate and if the economy is bad. I think it will be a really easy decision for me to make," Trump told the Monitor in an interview in Panama City, shortly after inaugurating the Trump Ocean Club, the first Trump hotel and tower outside the United States.

If "The Donald" feels the time is right to get back in the race, look for him to make the announcement on the next season of his reality TV show The Apprentice – his primetime soapbox.

Trump says the "pressure was incredible" for him to announce his candidacy during last season. "They just wanted me to do it so badly," he says. But he admits it's still a possibility. "We have another season of the Apprentice coming up," he says.

Trump says he thinks his "celebrity status would greatly help" in his possible bid for the presidency
And speculation about a Presidential run would increase his celebrity status, which is what this is really all about.