Economy Adds A Mere 80,000 Jobs In October
Another month, another jobs report that makes you go "meh."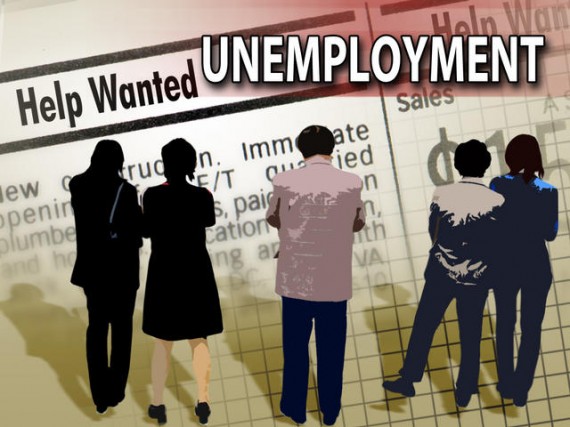 Even after a GDP report that seemed to show that the economy was moving in the right direction, job growth in October was as anemic as it has been for the past several months:
The United States had another month of mediocre job growth in October, the Labor Department reported Friday.

Employers added 80,000 jobs on net, slightly less than what economists had expected. That compares to 158,000 jobs in September, a month when the figure was helped by the return of 45,000 Verizon workers who had been on strike.

While job growth is certainly better than job losses, a gain of 80,000 jobs is hardly worth celebrating. That was just about enough to keep up with population growth, so it did not significantly reduce the backlog of 14 million unemployed workers.

As a result, the unemployment rate barely budged, dropping to 9 percent from 9.1 percent in September. The rate has not fallen below 9 percent in seven months. In the year before the recession began in December 2007, the jobless rate averaged about half that, at 4.6 percent.

Economists and politicians typically await the monthly jobs number — a key report card on the nation's economic health — with bated breath. But with so many potential game-changers on the horizon, October's jobs report may say little about what Americans should expect going forward.

The fate of heavily indebted Greece has been up in the air for about a year and a half now, and this week the political wrangling over the conditions of a loan deal to Greece has been particularly contentious. Economists worry that if the deal falls through, a possible Greek default could set off a domino effect that brings down Italy and other fiscally troubled countries, potentially causing another global financial crisis.

Additionally, reports from the Congressional panel on deficit reductions — the so-called "supercommittee" — indicate that talks have stalled. The committee has less than three weeks before an alternative (and more draconian) plan would automatically kick in. If government spending cuts are put into effect too quickly, they could be a severe drag on economic growth and could potentially derail the fragile recovery, economists have said.

Even if such potential shocks do not materialize, the economic outlook is still troubling.
The good news, if you can call it that, is that once again the revisions of the previous months' numbers showed that things were a little better than initially reported:
The report included some positive signs. The government revised August and September's figures upward by 102,000. Average hourly earnings rose. And the unemployment rate fell for the first time since July, because a separate survey of households showed more people found work.
Good news, I suppose, but not really all that encouraging. As I noted, we supposedly had 2.5% GDP growth in the third quarter and yet we were barely creating enough jobs to keep up with population growth, that's not good at all. Considering that the Federal Reserve is forecasting that the growth rate for the next year is likely to be in that same range, it seems unlikely that the unemployment picture is going to look all that much better on Election Day 2012 than it is right now, and that's assuming that there isn't some economic shock from Europe or elsewhere that makes that 2.5% growth forecast look wildly optimistic.
So, once again, not a bad jobs report, but not a good one either and the longer we continue having months like this the worse it really looks in the long run.