Education and the Market
The value of education depends on what one means by "education."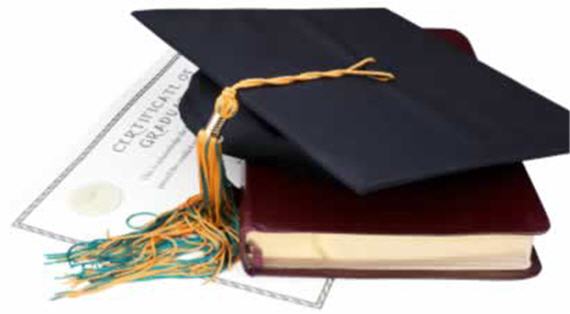 Reacting to the debate between Bryan Caplan and Tyler Cowen on the allocation of education resources that I commented upon in "Those Overeducated Ethiopians," Brian Moore argues that we're talking past one another because we're defining "education" differently.
Cowen means an actual education, a final product — actual knowledge in your brain.  If the school attempting to provide this does it poorly, that is under-education — an insufficient attempt to achieve "education."  And yes, with this definition, most countries of the world are under-educated, because as he ably points out, they don't invest much in it, and the quality is poor.  Caplan is using it as "formal education process," in which case that Mexican village is indeed "over-educated," because as Cowen notes, that product isn't very good — so it's entirely possible that they would be better off spending their resources on things they consider more important.  And those villagers seem to agree, based on Cowen's description of their purchasing choices.

[…]

But if you have to decide between some vital thing like food and education (as Joyner implies that they are, because he says that they can't spend on education because of the need to buy food) you better choose food — and if you either spend more on education yourself (private education) or someone else comes in and provides it (public or charity education) even though you'd prefer food, you are, by Caplan's definition, over-educated.  However, by Joyner's definition of a standard of education that would improve the qualify of life for a Nigerian or Ethiopian, they are indeed under-educated.  It's almost like different definitions of concepts lead to different conclusions about whether or not one should have more of that concept!

[…]

Now, for myself, I disagree with Caplan too!  I think using the same word to define "education" in the US and in the developing world obscures much of the important differences between the two situations that need to be considered when making decisions about them.  But he started the conversation, so I'm willing to grant him the privilege of defining the basic terms.  If I want to disagree, I need to focus on that definition — not just use my own and pretend Caplan's an idiot for not recognizing it.
Moore's right that defining "education" is either "learning" or "academic credits" or "useful skills" will lead to different conclusions and that we should be intellectually honest about what others in the debate mean, I don't think my response misapprehended or misrepresented Caplan's argument.
Caplan's assertion that "The fact that Nigerians and Bolivians don't spend more of their hard-earned money on education is a solid free-market reason to conclude that additional education would be a waste of their money" is wrong on it's own terms.   Because Nigerians and Bolivians have, on the main, extremely limited resources, they simply have to prioritize life's raw necessities over investment into a future and have little to nothing left over.   That a man spends his money on feeding his children rather than educating them says a lot about the relative priority of survival but very little about the value of education — by any definition one pleases to use.
Only tangentially related side note:  Linksys is currently blocking my access to Moore's site, which it classifies as "pornography."   I'd contact him directly but, alas, I can't get to the site.