Egyptian President Calls Parliament Back In Session Despite Supreme Court Ruling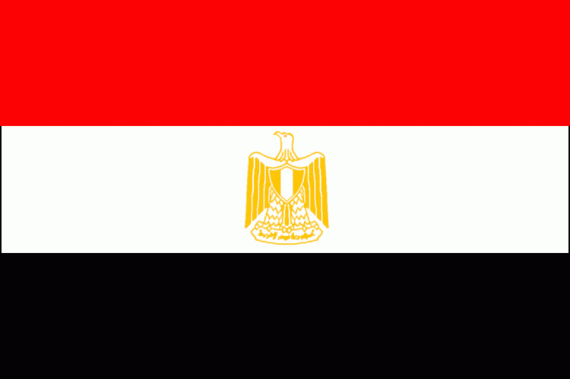 Just a few weeks after Egypt's highest court dissolved Parliament, the country's newly elected President is calling the body back into session, a move that could provoke the first confrontation between President Morsi and the military:
Cairo (CNN) – Egypt's newly elected president announced Sunday that he's overriding a military edict that dissolved the country's elected parliament and calling on lawmakers back into session.

The move is likely to please President Mohamed Morsy's backers in the Muslim Brotherhood, which won the largest share of seats in parliament in elections earlier this year. But it may put him at odds with constitutional experts and Egypt's military, which said it was following a court ruling that declared the vote invalid.

"The decision will be met with objections from constitutional legal experts, and it may be the first test on the relations between Morsy and the Supreme Council of the Armed Forces since Morsy took office," said Aly Hassan, a judicial consultant affiliated with the Justice Ministry.

Restoring parliament would take power away from generals who ran the county for more than 16 months after the 2011 revolution that ousted longtime strongman Hosni Mubarak. The Supreme Council asserted legislative authority after the June decision from Egypt's Constitutional Court, the country's top judicial authority, that overturned the parliamentary vote.

Presidential spokesman Yasser Ali said that under Sunday's order, new parliamentary elections would be held two months after voters approve a new constitution. The Supreme Council announced in June that it expected a new constitution to be written within three months — a decision the leaders of Egypt's revolution protested extensively, calling it a limitation on presidential powers.

Hassan said that as president, Morsy "has the authority to take any decision, regardless if its right or wrong." But he added, "Overturning the constitutional court ruling and reinstating parliament is against the constitution, especially that there is no appeal on such court rulings."

And retired Gen. Sameh Seif Al Yazal, the head of the Republican Center for Political Research in Cairo, called Morsy's order "an insult to the hegemony of the judicial system in Egypt."

"I think this decision puts the judicial system in a crisis, and it's a message to the constitutional court," he said. "The president is a role model. How are the Egyptian people going to respect any court rulings after that?"
It's questionable how many Egyptians actually respected the court after its ruling in June anyway, of course, but it seems fairly clear that Morsi is on the verge of creating a political crisis in Egypt after less than a week in office. It's a necessary one, perhaps, for the opponents of military rule, but it strikes me that it may be coming far too early and that the Supreme Council Of The Armed Forces may be holding the advantage in an early confrontation.