Elizabeth Warren Opens The Door To A 2020 Run
After passing on the opportunity in 2016, Elizabeth Warren is leaving the door open to a run for President in 2020.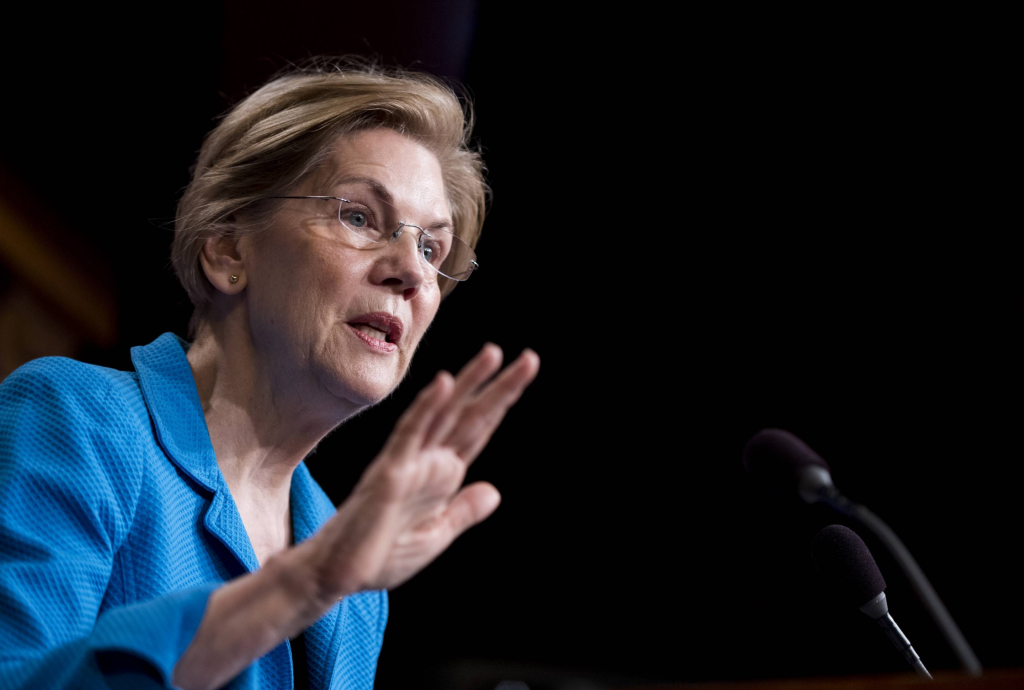 With her re-election to the Senate basically assured, Massachusetts Senator Elizabeth Warren, who many Democrats had hoped would run for President four years ago despite multiple times during which she demurred from getting into a race that Hillary Clinton seemed destined to win, is leaving open the possibility that she will run in 2020:
Senator Elizabeth Warren of Massachusetts declared on Saturday that she would "take a hard look" at running for the White House in 2020 once the midterm elections are over, and called on the country to elect a female president to fix the "broken government" in Washington.

Ms. Warren made the announcement during a town-hall meeting in Holyoke, Mass., where she was decrying President Trump and Senate Republicans for digging in behind Judge Brett M. Kavanaugh, the embattled Supreme Court nominee who has been accused of sexual assault. She described the hearings as a spectacle of "powerful men helping a powerful man make it to an even more powerful position."

"I watched that and I thought: time's up," Ms. Warren said, according to a transcript and video of her remarks provided by an aide. "It's time for women to go to Washington and fix our broken government, and that includes a woman at the top."

She continued, "So here's what I promise: After Nov. 6, I will take a hard look at running for president."

"I think we can turn this country around," Ms. Warren said.

The comments are Ms. Warren's clearest and most public confirmation yet that she is preparing to seek the presidency. She has been traveling the country extensively in recent months and has already been reaching out to Democratic leaders in crucial presidential primary states, leaving little doubt about her interest in the race.

Ms. Warren, 69, is running for re-election in Massachusetts this year, but she faces only weak Republican opposition and is expected to win easily. A liberal former Harvard Law School professor, she is one of her party's fiercest critics of President Trump; he, in turn, regularly mocks her with demeaning language.
More from Politico:
Sen. Elizabeth Warren on Saturday announced that she would "take a hard look at" a prospective 2020 presidential run following this fall's midterm elections.

"After Nov. 6 I will take a hard look at running for president," Warren told the audience at a town hall event in Holyoke, Massachusetts.

Warren, a star of the party's progressive wing, has taken several steps in recent months to heighten her national profile. She has recorded adsfor a Democratic group aiming to turn statehouses blue, made plans to lend her name to a fundraising email for a Democratic candidate running for Iowa state auditor, and announced a new media strategy to combat her press-averse reputation on Capitol Hill.

So far, no nationally recognized candidates have launched official bids for the 2020 Democratic nomination.
While some recent polling in Massachusetts have shown that voters in the Bay State aren't entirely thrilled with the idea of their state's senior Senator running for President, that doesn't seem to be having any impact on her re-election bid. The two most recent polls in that race — from the Boston Globe and Boston television station WBUR — show Warren with a 30 point and 26 point lead respectively. While those same polls show Warren only polling in the mid-50s, which some might argue is low for a Democrat in a state like Massachusetts, she's running against an essentially unknown Republican who is only polling in the low 30% range. That, combined with the fact that Massachusetts is a heavily Democratic state and that this is expected to be a good year all argue in Warren's favor. Additionally, all of the rating services give the race their highest rating possible for a Democrat. All of this goes a long way toward saying that, barring something entirely unexpected, then, Warren is going to be easily re-elected to a second term in the Senate. Because of that, it's inevitable that she's going to be looked at as a potential candidate for the Democratic nomination.
Realistically speaking, if Warren does want to make a bid for the Presidency, then 2020 is likely her best and last shot at winning the nomination. At 69 years old, she's near the top of the age range of the potential Democratic candidates out there, although younger than either Vermont Senator Bernie Sanders or former Vice-President Joe Biden. If she's going to run then 2020 would seem to be the year to give it a shot. The interesting question will be what impact a potential Warren candidacy would have on how the primary goes on the Democratic side of the aisle. If Sanders gets into the race, for example, then he and Warren will obviously be competing for the same cohort of voters in the so-called "progressive" wing of the party, and things could get more complicated for Democrats if other Democrats get in the race. Both California Senator Kamala Harris and New Jersey Senator Cory Booker have made no secret of their own desire to run for President, and both are openly appealing to the same wing of the party that Warren and Sanders would be competing for. Other candidates that could potentially seek the nomination, such as New York Senator Kristen Gillibrand, New York Governor Andrew Cuomo, and Wisconsin Senator Amy Klobuchar, also seem likely to try to make appeals to the "progressive wing" of the party. With so many potential candidates appealing to that wing of the party, that could arguably split the vote on that side of the party sufficiently that it would give a huge advantage to a candidate that appeals to more mainstream Democrats as well as the white, working-class voters that ended up picking Trump over Clinton in 2016. That, of course, naturally brings up the name Joe Biden.
In any case, Warren leaving the door open for a run in 2020 is no real surprise. If she walks through and others join her, it's going to make for a very interesting race in 2020.