Employer Scores Religious Freedom Victory Against Contraceptive Coverage Mandate
An employer has scored a major victory in its fight against Obamacare's contraceptive coverage mandate.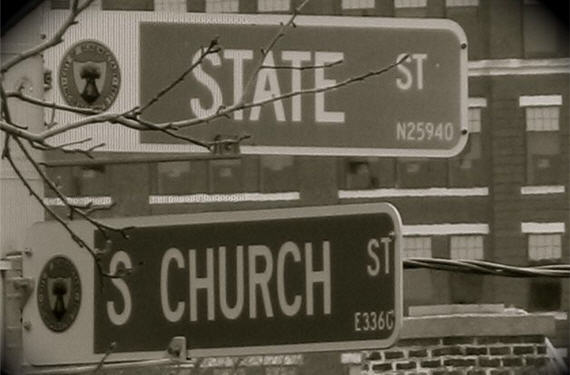 An employer who has spent the better part of the past year challenging the contraceptive coverage mandate set forth last year by the Department of Health and Human Services has scored a substantial victory before the Tenth Circuit Court of Appeals:
DENVER — In a health care decision giving hope to opponents of the federal birth-control coverage mandate, a federal appeals court ruled Thursday that Hobby Lobby stores won't have to start paying millions of dollars in fines next week for not complying with the requirement.

The 10th Circuit Court of Appeals in Denver decided the Oklahoma City-based arts and crafts chain can proceed with its case and won't be subject to fines in the meantime.

The reprieve gives Hobby Lobby Stores Inc. more time to argue in a lower court that for-profit businesses — not just currently exempted religious groups — should be allowed to seek an exception if the law violates their religious beliefs. The company had sued to overturn the mandate on grounds that it violates the faith of founder and CEO David Green and his family.

The appeals court remanded the case for more argument, but the judges indicated Hobby Lobby had a reasonable chance of success.

"Sincerely religious persons could find a connection between the exercise of religion and the pursuit of profit," the judges wrote. "Would an incorporated kosher butcher really have no claim to challenge a regulation mandating non-kosher butchering practices?"

More than 30 businesses in several states have challenged the contraception mandate. Hobby Lobby and a sister store — Christian booksellers Mardel Inc. — won expedited federal review because the chain would have faced fines Monday for not covering the required forms of contraception.

The U.S. Department of Justice has argued that allowing for-profit corporations to exempt themselves from requirements that violate their religious beliefs would be in effect allowing the business to impose its religious beliefs on employees.

Lawyers for the Green family called the ruling a "resounding victory for religious freedom."

The Greens "run their business according to their Christian beliefs," said Emily Hardman, spokeswoman for the Washington-based Becket Fund for Religious Liberty, which represents Hobby Lobby.

Americans United for Separation of Church and State said the judges were wrong to say Hobby Lobby had a case.

"This court has taken a huge step toward handing bosses and company owners a blank check to meddle in the private medical decisions of their workers," executive director Barry Lynn said in a statement. "This isn't religious freedom; it's the worst kind of religious oppression."
Given that this was a unanimous ruling by all of the active Judges on the Tenth Circuit, that is a pretty strong signal to the District Court that it will have to view Hobby Lobby's claims under the Religious Freedom Restoration Act (RFRA) quite serious, and that the Circuit Court will likely view any denial of a preliminary injunction skeptically if it were to come back t them on appeal.
Since the HHS mandate came into effect, there have been a large number of lawsuits filed about the matter around the country, most of which are still making their way through the litigation and/or appellate process. In some cases, Courts have found that the mandate unconstitutionally infringed on the religious beliefs of  employers while in others they have found that the employer's argument was without merit. While I haven't been keeping track of the rulings on this mandate from all of the District Courts around the country, it appears from what I have read that the Courts have been roughly equally divided on the issue, which likely means that we are headed, inevitably, for a Supreme Court ruling on this issue, although given the procedural posture of this matter in most of the cases, it seems as though it may not be until the Court's October 2014 term that there's actually a case ready for review by the nation's highest court.
Nonetheless, it seems fairly clear that this case, or any of the other number of ones currently pending in the Federal Court system will make its way to One First Street and that the Supreme Court will be dealing with this issue in the next several years.  Some of these cases, I would think, will be easier for the Court to handle. To the extent that the mandate is being applied against institutions directly run by Church organizations, such as hospitals and schools, then it strikes me that it is going to be difficult for the government to sustain the mandate, whether its on First Amendment grounds or under the RFRA. Additionally, as was noted more than a year ago, the RFRA arguably provides both religious and secular employers with a significantly strong argument:
[I]t will force the government to prove that federal regulators did not have another way to expand women's access to birth control that would be less burdensome on religion — an argument experts say conservatives can win.

"I think the odds are pretty good for the plaintiffs here," Marc DeGirolami, an assistant law professor at St. John's University, told The Hill.

Because of the law, courts now have to apply certain standards to federal actions that might inadvertently infringe on religious liberty. In one sense, laws under scrutiny must aim to achieve a "compelling" government interest. In another sense, they must be designed in a way that burdens religion as little as possible.

The second claim might be hard for the administration to meet when regulators could have taken many other steps — like expanding Medicaid — to provide better access to birth control, DeGirolami said.

"Even if one concedes that the state has a 'compelling interest' in ensuring that all women have free access to contraception," he said, "there are many, many less restrictive means of achieving that interest."
One possible signal as to where Federal Courts may end up going in these cases can be seen in a 2012 case from Oregon where it was held that a pharmacist could not be forced to dispense the "morning after" pill because it violated her religious beliefs. Reading through the opinion in that case, it's not hard to see where the same arguments could be made in the case of an employer like Hobby Lobby and the contraceptive coverage mandate. Additionally, this excerpt from the 10th Circuit's opinion in the Hobby Lobby case seems highly relevant:
The government urges that there can be no substantial burden here because "[a]n employee's decision to use her health coverage to pay for a particular item or service cannot properly be attributed to her employer." Aple. Br. at 13. There are variations on this same theme in many of the amicus briefs supporting the government's position, all of which stand for essentially the same proposition: one does not have a RFRA claim if the act of alleged government coercion somehow depends on the independent actions of third parties.

This position is fundamentally flawed because it advances an understanding of "substantial burden" that presumes "substantial" requires an inquiry into the theological merit of the belief in question rather than the intensity of the coercion applied by the government to act contrary to those beliefs. In isolation, the term "substantial burden" could encompass either definition, but for the reasons explained below, the latter interpretation prevails. Our only task is to determine whether the claimant's belief is sincere, and if so, whether the government has applied substantial pressure on the claimant to violate that belief. No one disputes in this case the sincerity of Hobby Lobby and Mardel's  religious beliefs. And because the contraceptive-coverage requirement places substantial pressure on Hobby Lobby and Mardel to violate their sincere religious beliefs, their exercise of religion is substantially burdened within the meaning of RFRA

With this dilemma created by the statute, we believe that Hobby Lobby and Mardel have made a threshold showing regarding a substantial burden.  Ordinarily, the question of substantial burden would involve subsidiary factual issues. See Kikumura, 242 F.3d at 961; id. at 966 (Holloway, J., concurring in part and dissenting in part); id. at 966-67 (Ebel, J., concurring). But in the district court, the government did not question the significance of the financial burden. And, the government has not done so in this appeal. Thus, the district court record leaves only one possible scenario: Hobby Lobby and Mardel  incurred a substantial burden on their ability to exercise their religion because the law requires Hobby Lobby and Mardel to:

compromise their religious beliefs,
pay close to $475 million more in taxes every year, or
pay roughly $26 million more in annual taxes and drop health insurance benefits for all employees.

This is precisely the sort of Hobson's choice described in Abdulhaseeb, and Hobby Lobby and Mardel have established a substantial burden as a matter of law.
As I said, other Courts have ruled differently on this issue, but the RFRA argument strikes me as a particularly strong one. At some point, we'll have to get a ruling on the matter from the Supreme Court, but until then this was clearly a victory for Hobby Lobby and a signal to the District Court that they ought to be very careful about denying an injunction given what the 10th Circuit has already said.
Here's the 10th Circuit's ruling: