Feelings Don't Care About Facts
"America can survive the demagogues themselves, it's their audience that will kill us."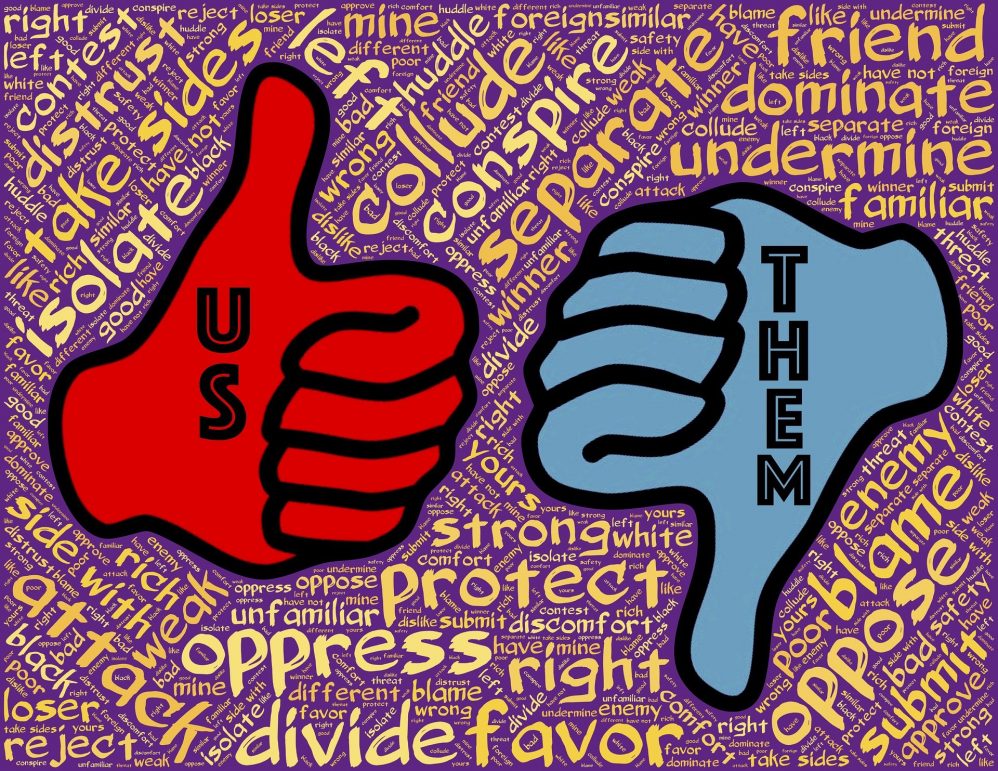 I have only paid peripheral attention to the Alex Jones saga over the years but Ken "Popehat" White does his usual excellent job of putting it all into perspective.
When Jesus appeared before Pilate, they spoke different languages. I don't mean that literally — although maybe they did speak different languages and used a translator, or maybe spoke Aramaic, or Latin. I mean that they used language in completely different ways. Jesus was preaching. Pilate was judging. Jesus was talking about truth with a capital T. Pilate was trying to focus Jesus on the practicalities of the case, and perhaps making a mordant quip about the futility of the process when he said "what is truth." There was no meeting of the minds.

When modern American political culture winds up in court, the effects are similar. The participants are speaking different languages, and using language in different ways. Courts are focused on a taxonomy of words. Are they factual? Are they opinion? Are they literal or figurative? Courts also care about the literal truth of words. That's central to defamation law — it's not defamatory unless it was false. Courts are about analysis, and the entire project of the law is about words meaning specific things.

But modern American political culture is emotive and even artistic. It uses language like a musician uses notes or an impressionist uses brush strokes. Whether it's Marjorie Taylor Greene talking about Bill Gates' efforts to colonize our bowels through "peach tree dishes" or Alex Jones ranting about gay frogs, modern politicians and pundits use language to convey feelings and attitudes and values, not specific meanings. If you demand Alex Jones defend the specific meaning of his words, it's like demanding your eight-year-old defend his statement that his birthday party was the best day ever when previously that's what he said about Disneyland.
A lot of our conversations here are of this sort. The front-pagers and most of the commentators are operating in a world of words, ideas, and facts and often have a really hard time engaging with this alternate world of feelings, attitudes, and values. So much so that it's next to impossible for us to distinguish its denizens from trolls.
Sometimes I have deeply-held views on the things I write about and other times I convey first impressions as I wrestle with ideas or phenomena I haven't before. Either way, I tend to be open to persuasion—even on matters where my perspective is deeply colored by feelings, attitudes, and values rather than deep analysis—because, at the end of the day, facts matter more than feelings. (Admittedly, this occasionally leaves a transition period where my rational and visceral sides are in conflict.)
Because I've spent so much of my life in the American South and around the military, I'm more sympathetic than most of the commentariat here to religious conservatives having difficulty adjusting to the rapid changes in our culture. And, indeed, the fact that I've been blogging about these issues and wrestling with them with an evolving commentariat for just shy of two decades is a major contributor to my having been able to adjust to them in a way that so many bright and decent folks I went to school or served in the Army with have not.
Still, I'm simply at a loss to explain the Alex Joneses and Marjorie Taylor Greenes of the world, much less those who gravitate to them. They simply seem of another world to me.
White continues:
I'm offering a descriptive observation, not a positive normative judgment. Truth exists. Truth matters. Even if Alex Jones' broadcasts are dreamscapes of spleen, they have real-world effects. Some people take them literally and act accordingly, as we've seen as the parents of murdered children tell their harrowing stories of the harassment Jones encourages. And a society where words are unaccountable, where language is just us finger-painting with our own shit, is ungovernable and unlivable.

The point is that courts are ill-equipped to deal with people like Alex Jones, and people like Alex Jones are ill-equipped to deal with courts. Jones' catastrophic testimony in his own defense illustrates this. Jones struggled to fit his bombast within the framework of the law, within the distinction between fact and opinion. It's a bad fit because that's not how he uses words. If Jones had been honest — an utterly foreign concept to him — he might have said "I just go out there and say what I feel." The notion that Sandy Hook was a hoax is a word-painting, a way of conveying Jones' bottomless rage at politics and media and modernity, and he can no more defend it factually than Magritte could defend the logical necessity of a particular brushstroke.
I think that's exactly right. I honestly don't know whether people like Jones or Greene or Donald Trump actually believe what they say or whether that's just a category error. For example, we now know beyond reasonable doubt that everyone around Trump was telling him that he lost the election fair and square and that there was no meaningful cheating or error in the vote count. But he may just be wired such that his feeling that the only way he could have lost to Sleepy Joe was though chicanery was the only thing that mattered.
Alas, White's conclusion is both depressing and utterly persuasive:
It's fit that Alex Jones is held accountable for the impact of his words. He used false statements of fact to paint his picture, and those false statements of fact caused harm. But I suspect that a vast judgment against Jones won't have much value as a deterrent or proclamation of truth. Jones is loathsomely rich because people want to consume his art. His landscapes of hate and fear and mistrust resonate with a frightening number of Americans. The people who enjoyed his Sandy Hook trutherism didn't enjoy it because it was factually convincing or coherent; they enjoyed the emotional state it conveyed because it matched theirs. The plodding technicalities of law are probably inadequate to change their minds.

Defamation cases like this one — or Dominion's case against Sidney Powell, or the parade of defamation claims against Trump — are just, and it's just that the victims receive compensation. But they don't solve the problem. America can survive the demagogues themselves, it's their audience that will kill us.
The Bulwark's Jonathan V. Last adds,
What White is talking about is of a piece with a conversation I had with my colleague Will Saletan on Friday. Will asked me what I thought motivated the segment of Republican voters who are openly illiberal. Here's my response:

"I think they are voting on hating other Americans. . . . They have an eschatological view of the country. They know exactly who they hate. And who they hate are not the North Koreans, not the Chinese. It's not the Russians. Those are the far out-groups. What they hate are the near out-groups. They don't disagree with them. They hate them. And that's what they're voting on."

I'm not describing every Republican. Maybe not even a majority of them. But it's clearly a share that's bigger than 2 percent. It's a share that's big enough that it has nominated gubernatorial candidates in Arizona and Pennsylvania and a Senate candidate in Georgia. It's a share big enough to have made Alex Jones and Sidney Powell rich and made Donald Trump president of these United States.

Take Ken White's admonition and put it on a pillow: "America can survive the demagogues themselves, it's their audience that will kill us."

That's because democracy has no solution for how to fix itself when a large enough share of the populace goes sour.
While I think that's right, I take a bit of comfort from a ray of optimism from an unlikely source, our own Michael Reynolds:
I have a sense – based on feeling more than hard data – that the US is centering itself, pulling in from both the far right and the far left. Kansas, obviously, but also the Blue-ward movement in 538's averages, an absence of new left-wing hashtaggery, expressions of weariness from the right re: Trump, a retreat from clumsy Hollywood performative virtue, Biden's success legislatively and his stabilization in polling, bits of unifying American jingoism on Ukraine and China, the January 6 committee, record low polls on this radical SCOTUS, just a bunch of straws in the wind.
There are plenty of countervailing threads one could point to, obviously, but I do have some hope that we're going to pull up before crashing into the ground.
As Steven Taylor (especially) and I have harped on so much in recent years, our systems for doing politics aren't particularly representative of "the people." It's not even just the over-representation of small, rural states in the Senate, which is compounded by a supermajority requirement for most legislation. Or gerrymandered House seats and the Electoral College. Party primaries, wherein the most rabidly interested in politics choose the candidates that the rest of the voters will choose between—often in contests where the plurality winner in a crowded field is damn near random—are an abomination. Rather than choosing between two really good candidates offering different programmatic choices, the voters are often left to choose between two unqualified extremists and default to the one wearing their team's jersey.
Still, Democrats seem to be nominating better candidates. The phenomenon White and Last point to is obviously much more pervasive on the Republican side. And, while Herschel Walker and Mehmet Oz are likely going to get most Republican votes, it's just hard to believe swing voters, to the extent they exist, are going to vote for idiots and charlatans against decent, centrist candidates.
Beyond that, I think most Americans are just tired of this level of tension in our politics. Biden got elected, first and foremost, to restore a sense of normalcy and he's finally starting to deliver on some of that. Joe Manchin and Kyrsten Sinema finally got on board with doing something. Gas prices are coming down, lessening a motivating factor for "change." We've mostly just accepted that COVID is with us forever and therefore going on as though it's over.