First Post-Debate Poll Shows Little Movement In Democratic Field
The first poll since this week's debate concluded shows little movement in the race for the Democratic nomination.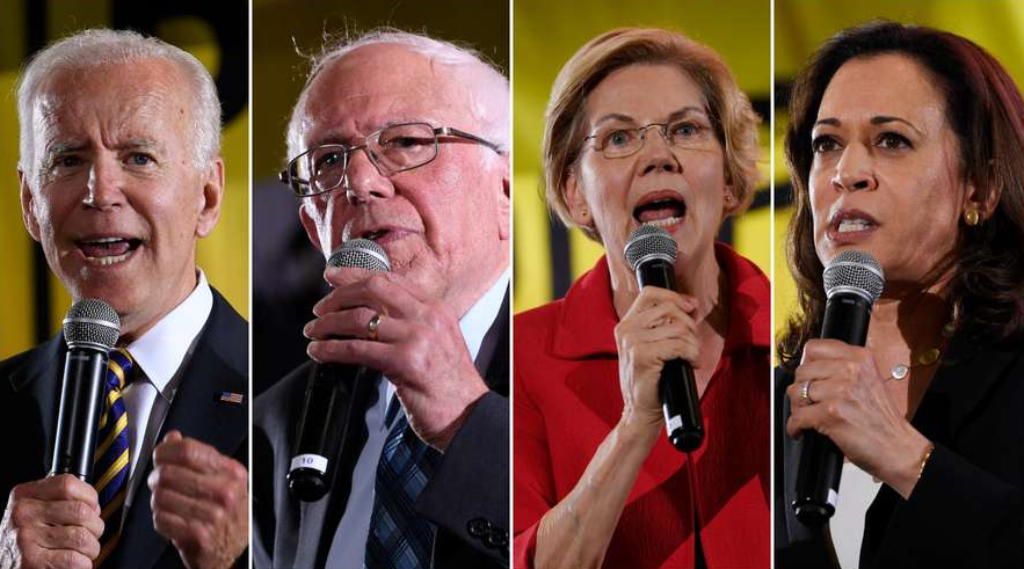 The first poll since the debates on Tuesday and Wednesday night shows little change in the Democratic field, which is good news for Joe Biden and bad news for any of the lower-tier candidates seeking to get a bump over what could be their final appearance before a national audience as a Presidential candidate:
Former Vice President Joe Biden continued to command a steady lead against the crowded primary field after the second round of Democratic debates, according to a poll released Friday. 

The Morning Consult poll conducted after the debates found that 32 percent of potential Democratic primary voters selected Biden as their top choice candidates, compared to 33 percent after the first Democratic debate in June. 

The poll put Sen. Bernie Sanders (I-Vt.) in second place with 18 percent support, Sen. Elizabeth Warren (D-Mass.) in third with 15 percent support and Sen. Kamala Harris (D-Calif.) in fourth with 10 percent support. After the first debate, Sanders had 19 percent support and Warren and Harris each had 12 percent support. 

The first Democratic debate did result in more changes, with Harris spiking from 6 percent support to 12 percent while Biden slid down from 38 percent. 

In the latest poll, conducted Aug. 1, researchers surveyed 2,419 registered voters who said they might vote in a Democratic primary or caucus. The results have a margin of error of plus or minus two percentage points.
After Senator Harris, the poll has South Bend Mayor Pete Buttigieg coming in with 6%, Senator Cory Booker and former Congressman Beto O'Rourke are tied at 3%, and Andrew Yang at 2%. No other candidate is above 2% and there doesn't appear to be any evidence in this poll that any of those candidates are on the verge of rising in out of where they've been mired virtually from the time they entered the race. As I noted yesterday, this puts them in danger of not qualifying for the third and fourth rounds of the debate schedule which will take place in September and October respectively.
Obviously, this is only one poll that was taken in the immediate aftermath of the two-night debate event. We'll have to wait for additional polling to see if the debate had any impact at all on the state of the race or the makeup of the top tier of candidates. If this poll is any indication, though, then it appears that the second debate has done little to shake up the race. That's good news for former Vice-President Biden, but bad news for any candidate hoping that their efforts to jumpstart their campaign this week would have any impact whatsoever