First Quarter GDP Revised Slightly Downward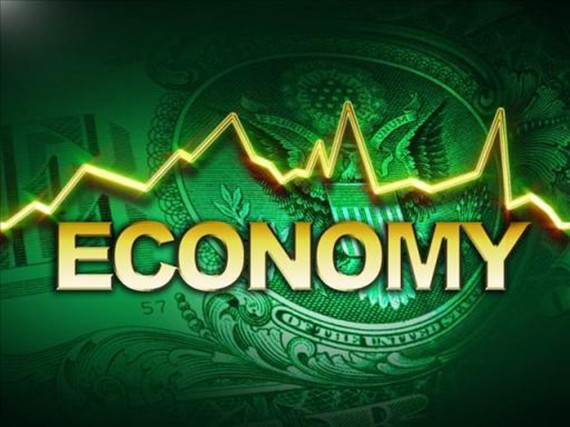 The first revision to the first quarter GDP report released last month came out this morning and it showed a slight revision downward, but otherwise actually had some positive news:
WASHINGTON — A drop in government spending dragged more on the U.S. economy than initially thought in the first three months of the year, although consumer spending looked relatively resilient to Washington's austerity drive.

Other reports on Thursday showed the number of new jobless claims rose modestly last week while contracts on previously owned homes climbed to a three-year high in April.

Together, the reports pointed to an economy that has held up reasonably well despite government constraints, but nevertheless faced headwinds severe enough to dissuade the U.S. Federal Reserve from trimming its monetary stimulus in the immediate future.

"(The reports) paint the picture of an economy with strengthening fundamentals that is facing significant fiscal drag," said Ellen Zentner, an economist at Nomura in New York.

Gross domestic product, a measure of the country's total economic output, expanded at a 2.4 percent annual rate during the first quarter, down a tenth of a point from an initial estimate, the Commerce Department said.

Analysts had forecast a 2.5 percent gain.

Government spending tumbled at a 4.9 percent annual rate, which was faster than the 4.1 percent rate initially estimated. Also holding back growth during the quarter, businesses outside the farm sector stocked their shelves at a slower pace.
The one bit of positive news is the fact that there was an increase of real final sales of domestic product from 1.5% in the "advance" report issued last month to 1.8% in the report released today. That didn't impact the bottom line number, but it is an indication that the economy was relatively solid in the 1st quarter and that we're unlikely to see a major change in the numbers when the final report comes out at the end of June. Of greater interest will be the numbers for the 2nd quarter and the question of whether or not the sequester has had a significant impact on the economy. The fact that the first quarter saw declines in government spending during a period that mostly covered the period before the sequester took place suggests that government agencies were already planning for the sequester by cutting back spending earlier in the year. There is also evidence of sequestration anticipating cutbacks in the 4th quarter of 2012. If that's the case, then we may not see a major impact from the sequester in 2nd quarter GDP.