Former Congressman's Defamation Suit Against Pro-Life Group To Proceed
A somewhat surprising First Amendment decision arising out of the 2010 Elections.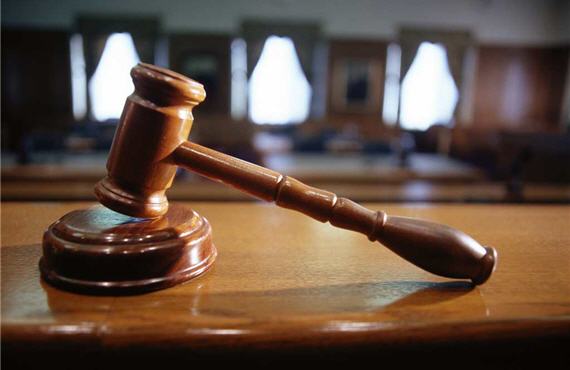 Last December, Steve Driehaus, an Ohio Congressman who had been defeated in the 2010 elections filed a civil claim for defamation against the Susan B. Anthony List, a pro-life group who had spent money advertising against him, claiming that he had voted in favor of taxpayer funded abortions by voting in favor of the Affordable Care Act. Yesterday, a Federal Judge in Ohio ruled that Driehaus's defamation claims could proceed to trial, a decision that is somewhat surprising given the high standard that public officials must meet in such cases:
A federal judge in Ohio said Monday that the Affordable Care Act does not provide for taxpayer funding for abortion. The statement was the cornerstone of the judge's ruling to allow a defamation lawsuit brought against the Susan B. Anthony List by a former congressman to move forward.

Former Ohio Representative Steve Driehaus sued the SBA List for defamation of character during the 2010 election cycle, when the anti-abortion group ran an ad campaign on the premise that Driehaus had voted for a bill "that includes taxpayer funding for abortion," in reference to Driehaus's vote in favor of the ACA.

Driehaus, an anti-abortion Democrat, had initially filed a complaint with the Ohio Election Commission over a billboard that said he'd voted for "taxpayer funding for abortion." The OEC found probable cause that the statement was false, and the SBA List filed a complaint in federal court that its ads were based on the group's own interpretation of the law. The billboard was taken down but radio ads and flyers against Driehaus continued, according to court documents. Driehaus then countersued SBA List for defamation.

SBA List is ready to go to trial, stands by its statements and said the ruling "chills free speech."

(…)

Driehaus lost the election but Judge Timothy Black stated in a decision that the defamation lawsuit could move forward because "the express language of the PPACA does not provide for taxpayer funded abortion. That is a fact and it is clear on its face." SBA List's request for summary judgment on the case was denied.

"It is a very big deal when a court says you can move forward against the 'malice' standard," said Paul DeMarco, Driehaus's attoney. "This ruling allows us to go ahead with the next phase — discovery — where we believe we will find the SBA List either ignored the truth or purposely did not seek it out when making these claims."
The Court's opinion, the only currently available copy of which I've been able to find here, is fairly short and essentially deals with two issues. First, there's the question of whether or not the statements that the SBA List made are false:
To support his position that the statements are false, Mr. Driehaus relies on the fact that the PPACA does not include any provision that appropriates taxpayer funds to pay for abortions. (Doc. 53, Ex. 1 ¶ 14) (See also supra at Section III.A.2.a). Specifically, Mr. Driehaus states:

Attached at Tabs 2 and 3 of the Affidavit are two reports issued by the Congressional Research Service, the public policy research arm of Congress. These reports set forth in detail the funds appropriated by the PPACA. Abortion is never mentioned in either report. Again, this is because the PPACA does not include any provision that appropriates taxpayer funds to pay for abortions. SBA List said the PPACA includes taxpayer funding of abortions. That is and always has been false."

(Id. at ¶ 16). Moreover, Ms. Buchanan's affidavits fail to identify any provision in the PPACA that appropriates taxpayer funds to pay for abortions. (Doc. 34, Ex. 2 and 3).

It is irrelevant whether an assertion that the PPACA "allows for taxpayer funded abortion" could have been proven to be true (Doc. 34, Ex. 2 at ¶ 18), because the SBA List made the far different statement that the PPACA "includes taxpayer funding of abortion." (Doc. 7, Ex. 1 at 7). This statement has a clear and definite meaning — that funding is in this law. In fact, SBA List's statement is made even more apparent in Ms. Buchanan's affidavit where she states that SBA List "inferred" from statements Mr. Driehaus made before the PPACA was passed that the congressman "understood abortion funding was contained in the PPACA." (Doc. 34, Ex. 3 at ¶¶ 4 at 2). Ms. Buchanan claims that this "in part" caused Ms. Dannenfelser to say — six months later, "It is a fact that Steve Driehaus has voted for a bill that includes taxpayer funding of abortion." Id. However, as Mr. Driehaus points to in his affidavit, "I never stated that the health care reform bill included any provisions appropriating taxpayer funds to pay for abortions because, in fact, the bill did not contain any such provisions." (Doc. 53, Ex. 1 at ¶ 16, at 6).
This part is something we already knew, of course. The argument that the PPACA, whatever else won might think about it, allowed taxpayer funding for abortions was perhaps the final battle that was fought in Congress over the law. When Bart Stupak, a pro-life Democrat who had been opposed to the bill because of the abortion issue, changed his vote to yes he was called a "baby-killer" on the House floor. Prior to that, the issue led Congressman Joe Wilson to shout out "You lie" during a Presidential Address to Congress [although this incident had nothing to do with abortion – DM]. And, of course, it was a big issue in the 2010 elections. It was also untrue. The PPACA did nothing to alter the Hyde Amendment, and the arguments of groups like the Susan B. Anthony List were utterly false.
However, when you're dealing with a defamation claim made by a public official, that's only part of the story. In New York Times v. Sullivan, the Supreme Court set forth an incredibly high standard for public officials pursuing a claim of libel or defamation related to their official conduct:
A rule compelling the critic of official conduct to guarantee the truth of all his factual assertions — and to do so on pain of libel judgments virtually unlimited in amount — leads to a comparable "self-censorship." Allowance of the defense of truth, with the burden of proving it on the defendant, does not mean that only false speech will be deterred. Even courts accepting this defense as an adequate safeguard have recognized the difficulties of adducing legal proofs that the alleged libel was true in all its factual particulars. See, e.g., Post Publishing Co. v. Hallam, 59 F. 530, 540 (C.A. 6th Cir. 1893); see also Noel, Defamation of Public Officers and Candidates, 49 Col.L.Rev. 875, 892 (1949). Under such a rule, would-be critics of official conduct may be deterred from voicing their criticism, even though it is believed to be true and even though it is, in fact, true, because of doubt whether it can be proved in court or fear of the expense of having to do so. They tend to make only statements which "steer far wider of the unlawful zone." Speiser v. Randall, supra, 357 U.S. at 526. The rule thus dampens the vigor and limits the variety of public debate. It is inconsistent with the First and Fourteenth Amendments. The constitutional guarantees require, we think, a federal rule that prohibits a public official from recovering damages for a defamatory falsehood relating to his official conduct unless he proves that the statement was made with "actual malice" — that is, with knowledge that it was false or with reckless disregard of whether it was false or not.
In dealing with the SBA List's Motion for Summary Judgment, which requires the Court to enter judgment for the moving party if "there is no genuine dispute as to any material fact and the movant is entitled to judgment as a matter of law," Judge Black ruled that there was still sufficient evidence to create a material fact as to whether or not the group acted with malice when it falsely claimed that Black had voted for a law that allows for taxpayer funded abortions:
As a public figure Mr. Driehaus must prove that SBA List made false statements with "actual malice" in order to prevail on his defamation claim. N. Y. Times Co. v. Sullivan, 376 U.S. 254, 279-80 (1964). SBA List argues that Mr. Driehaus could never make such a showing because the affidavits that he submitted show there was no actual malice. (Doc. 34, Ex. 1 at 26-27). The Court recognizes that this is not a simple analysis. Herbert v. Lando, 441 U.S. 153 at 170 (1979) (a plaintiff may "rarely be successful in proving awareness of a falsehood from the mouth of the defendant himself). However, "[f]alse speech, even political speech, does not merit constitutional protection if the speaker knows of the falsehood or recklessly disregards the truth." Pestrak v. Ohio Elections Comm'n, 926 F.2d 573, 577 (6th Cir. 1991).

Mr. Driehaus can evidence "public figure" defamation by: (1) demonstrating that the alleged defamation was an outright fabrication, or (2) showing that SBA List purposefully avoided the truth. Reckless disregard for the truth "is likely to be found `where a story is fabricated by the defendant, [or] is the product of his imagination." A&B-Abell Elevator Co., 641 N.E.2d at 1293 (quoting St. Amant v. Thompson, 390 U.S. 727, 732 (1968)). A showing of actual malice may also be premised on evidence demonstrating that the alleged defamer purposefully avoided or deliberately ignored facts establishing the falsity of its statements. Perk v. Reader's Digest Ass'n, Inc., 931 F.2d 408, 411 (6th Cir. 1991). Mr. Driehaus may prove SBA List's state of mind using circumstantial evidence, and motive may bear on the actual malice inquiry. Harte-Hanks Comm'ns v. Connaughton, 491 U.S. 657, 667 (1989). Objective circumstantial evidence can suffice to demonstrate actual malice and can even "override defendants' protestations of good faith and honest belief that the report was true." Moore v. Vislosky, 240 Fed.Appx. 457, 468 (3rd Cir. 2007).

The proper inquiry is whether SBA List acted with actual malice when it asserted that Mr. Driehaus voted for a bill that "includes taxpayer funding of abortion." (Doc. 7, Ex. 1 at 7). The Court finds that there are issues of material fact regarding whether SBA List acted with actual malice based on the following undisputed facts: (1) after the Ohio Elections Commission complaint, SBA List continued to claim that "It is a fact that Steve Driehaus has voted for a bill that includes taxpayer funding of abortion," (Doc. 53, Ex. 1 at ¶¶ 8-9); (2) after the Ohio Elections Commission found probable cause that such a statement was false, the SBA List continued to make the false statements, and said that even if the Ohio Elections Commission were to prevent SBA List from putting up the particular billboards — in other words, even if the OEC finds the statement is false — "we will double down and make sure that our message floods his district. We've got radio ads going out all across his district"23; and (3) despite multiple requests to point to a provision in the PPACA that included taxpayer funding of abortions, SBA List refused to do so.
As I said when I first wrote about this case, there are several things about this type of defamation case that are disturbing. If there's any one thing that the First Amendment was clearly intended to protect it is political speech, specifically speech regarding a candidate for election about an issue of public controversy. The idea that a candidate could turn around and file a civil action against a citizen, or in this case a group of citizens, for statements made in the heat of an election campaign is, to say the very least, extremely disturbing.
For one thing, the very act of filing a suit can have a chilling effect on other speech. If someone who wants to speak out against a candidates position on particular issue sees that doing so can lead to the possibility, or threat, of a lawsuit, they are less likely to speak out, regardless of whether or not they are right. For another, determining truth and falsehood in the context of a political argument isn't always easy because it is so typically laden with exaggeration and hyperbole. Would Judge Black say, for example, that Paul Ryan has a cause of action against the people who say his budget plan ends Medicare, because that is clearly untrue?  There are plenty of exaggerations like this strewn throughout political debates, the idea that each one of them would suddenly become subject to a defamation suit is deeply concerning. Saying that a politician raped a child when one knows that to be false is one thing, saying that the plan they favor would have a certain policy impact strikes me as being quite another.
There's a final issue in the case that Judge Black's decision doesn't really touch on, the question of whether or not Driehaus has suffered any actionable damages as a result of this alleged defamation. In his original complaint, Driehaus essentially claimed that the List's false statements caused him to lose his "trade or occupation," in other words his Congressional seat. It strikes me that it would be next to impossible for Driehaus to prove that it was the List's billboard campaign that caused him to lose his seat. In fact, given how the election went nationwide it seems unlikely that he'd be unable prove that any one factor was responsible for his loss. Without actual damages, Driehaus shouldn't be able to recover anything, although the jury could find that he suffered some unspecified damage to his reputation if the evidence supported it.
Hopefully, this decision will not stand.
Update: Here is a copy of the decision: