Gingrich Up Big In South Carolina and Florida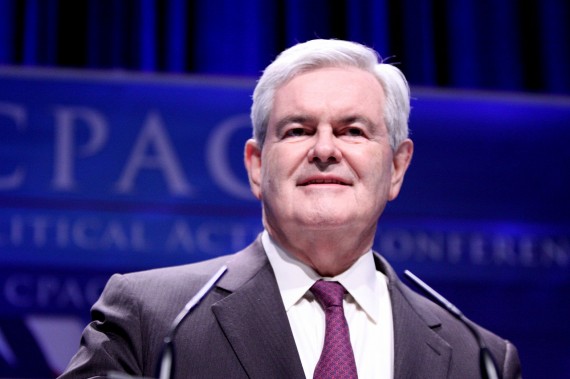 More evidence that Newt Gingrich is the candidate with momentum now comes from two new NBC News/Marist polls:
According to new NBC News-Marist polls, the former House speaker has now opened up commanding leads in South Carolina and Florida — two states that historically have played important roles in deciding the eventual Republican nominee.

Fueled by the support from conservatives and the Tea Party, Gingrich is ahead of former Massachusetts Gov. Mitt Romney by nearly 20 points in South Carolina.  The winner of that state's primary has gone on to capture each GOP nomination since 1980.

And he leads Romney by double digits in Florida, whose primary ultimately ended up deciding the party's pick in 2008.

"You can see why the Romney people are getting a little itchy," said Lee Miringoff, the director of Marist College's Institute for Public Opinion, referring to the Romney campaign's recent attacks on Gingrich.
The extent of Gingrich's lead in these states can be seen in the RealClearPolitics charts: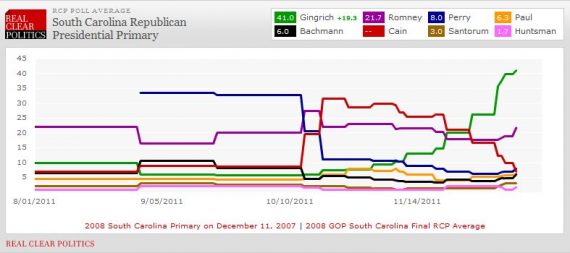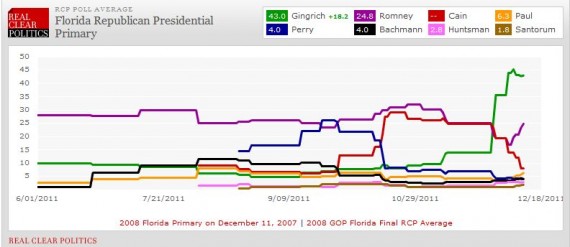 It's worth noting that at this point four years ago, Huckabee was leading in South Carolina and Giuliani was leading in Florida. Ultimately, McCain ended up winning both states. As I've argued before, this is another indication that what happens in Iowa and New Hampshire will have a huge impact on what happens in the remaining January contests. Nonethless, Newt has momentum in both of those states as well so he's in a pretty comfortable position right now. How long it will last is another question.