GOP Adopts Strong Anti-Immigration Platform Plank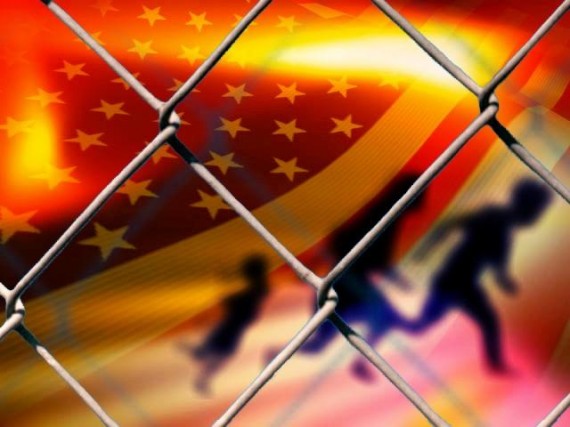 Not surprisingly, the Republican Party's 2012 Platform will be taking a very hard line position on immigration issues:
TAMPA, Fla.— Kansas Secretary of State Kris Kobach persuaded the Republican platform committee Tuesday to toughen its language on immigration.

"We recognize that if you really want to create a job tomorrow, you can remove an illegal alien today," he told the 100-plus representatives to the committee. "That is the way to open up jobs very quickly for U.S. citizen workers and lawfully admitted alien workers."

The committee agreed to restore 2008 platform planks that didn't appear in a draft prepared by Republican National Committee staff, who worked in close consultation with Mitt Romney's campaign.

The platform committee overwhelmingly voted to add language proposed by Kobach calling for the completion of a border fence, the end of in-state tuition for illegal immigrants and an end to sanctuary cities. It also voted to support national E-Verify, an Internet database run by the federal government that makes it harder for undocumented workers to get jobs.

Trying to make inroads with Latino votes, Romney has toned down the hardline rhetoric he used in the primaries. The GOP convention is also being held in the key state of Florida, which is home to a large population of Hispanic voters that Republicans realize are key to the party's electoral chances and future.
Kobach, you may recall, is the person who prepared the original legislation that became the inspiration for the Arizona's SB1070, as well as the immigration laws in Alabama, Georgia, and other states. While the hard line provisions themselves will be popular with the GOP base, one has to question the wisdom of things like this considering the problems that the GOP is having with Latino voters. This hardly seems designed to ameliorate that problem at all.