Happy Debt Limit Monday!
As of today, the United States is legally barred from borrowing money to finance its operations. Thanks for nothing, Congress.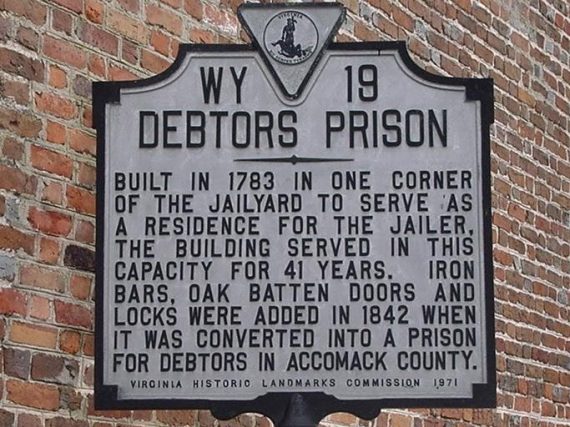 This morning, the Treasury Department announced that the United States has officially reached the statutory debt limit:
Today, the United States has reached the statutory debt limit. Secretary Geithner sent the following letter [PDF] to Congress this morning alerting them to actions that have be taken to create additional headroom under the debt limit so that Treasury can continue funding obligations made by Congresses past and present. The Secretary declared a "debt issuance suspension period" for the Civil Service Retirement and Disability Fund, permitting Treasury to redeem a portion of existing Treasury securities held by that fund as investments and suspend issuance of new Treasury securities to that fund as investments. He also suspended the daily reinvestment of Treasury securities held as investments by the Government Securities Investment Fund of the Federal Employees' Retirement System Thrift Savings Plan.
Yes, that's right, the government is going to get around the debt limit by raiding Federal employee pension funds:
The Obama administration will begin to tap federal retiree programs to help fund operations after the government loses its ability Monday to borrow more money from the public, adding urgency to efforts in Washington to fashion a compromise over the debt.

Treasury Secretary Timothy F. Geithner has warned for months that the government would soon hit the $14.3 trillion debt ceiling — a legal limit on how much it can borrow. With the government poised to reach that limit Monday, Geithner is undertaking special measures in an effort to postpone the day when he will no longer have enough funds to pay all of the government's bills.

Geithner, who has already suspended a program that helps state and local government manage their finances, will begin to borrow from retirement funds for federal workers. The measure won't have an impact on retirees because the Treasury is legally required to reimburse the program.

The maneuver buys Geithner only a few months of time. If Congress does not vote by Aug. 2 to raise the debt limit, Geithner says the government is likely to default on some of its obligations, which he says would cause enormous economic harm and the suspension of government services, including the disbursal of Social Security funds.
So basically, in order to make up for the fact that we can't legally incur new debt, we're going to be incurring new debt, to the pension funds, that doesn't count against the debt limit because we're basically borrowing it from ourselves. It makes no sense at all, of course, but its the only option that Geithner has at the moment because negotiations on Capitol Hill don't seem to be going anywhere:
The pathway to a deal remains unclear, even to those doing the negotiating. The White House and Republicans are giving conflicting signals about how close they are to a deal. Vice President Joe Biden said last week the contours of an agreement were taking shape. House Speaker John Boehner painted a different picture Sunday, saying on CBS's Face the Nation "I'm not seeing any real action."

Many Republicans and some Democrats have said they won't vote to increase the debt ceiling without an accompanying deal to cut spending or tackle such longer-term fiscal problems as health-care costs. They argue the debt ceiling is a good venue to force changes needed to help secure the nation's solvency.

People familiar with the negotiations led by Mr. Biden say they are looking at cuts to agriculture subsidies and federal retirement programs, stepped-up antifraud efforts, increased premiums for pension plans backed by the Pension Benefit Guaranty Corporation and the sale of wireless spectrum and government properties.

he talks are at an early stage and potential areas of agreement are preliminary, officials warn. But Democrats have not ruled out some thorny issues, according to people familiar with the negotiations, including reforms to the pension program for federal workers.

The areas being examined amount to a sliver of the $4 trillion goal officials have set for deficit reduction over the next 10 years.

And taxes remain a roadblock. Republican leaders say tax increases can't be part of any deficit plan, but White House officials have said any plan must include revenue increases.

Mr. Sperling said the White House wants an agreement "weeks in advance as opposed to being in stalemate in late July where everything is coming down to the wire." Mr. Boehner appeared to agree, saying Sunday a deal doesn't "have to wait until the eleventh hour."
If you're looking for a reason why the public is frustrated with the political system, this would be it. We've known for months now that this day would come. Heck, John Boehner was talking about it only days after the 2010 election ended, and acknowledging that the debt limit would have to be raised. As I noted at the time, this is a vote that nobody wants to make but everybody knows is necessary:
Raising the debt ceiling is a crappy vote for any legislator to take. It demonstrates as plain as day the fiscal irresponsibility of the Federal Government, and the act of voting to push the debt limit even further into the fiscal stratosphere is one that looks bad on any representative's resume. However, it's also not a vote to be playing games with, as Boehner correctly points out. Unless Republicans intend to use the debt ceiling vote as a catalyst to force a national debate on making the kinds of spending cuts and tax changes that will be needed to seriously deal with the debt (and I would love it if they did), they need to just swallow their pride and cast the vote.
Instead of doing that, though, we've had four months of political posturing on both sides of the aisle. This is a deal that should have been done before today and instead we're going to drag this out through the summer and, despite what Sperling says, I'm absolutely certain that this matter will not be resolved until the last possible minute. Because that's how we do things in this country. This isn't just a Republican problem, or just a Democratic problem, because both sides have been guilty of engaging in politically posturing, pandering, and generally using this issue to advance their agendas rather than actually solving the problem.
Is it any wonder that everyone hates Congress?